Cougar Immersa Vs Megara Headset Head-to-Head Review
---
---
---
Peter Donnell / 6 years ago
Introduction
---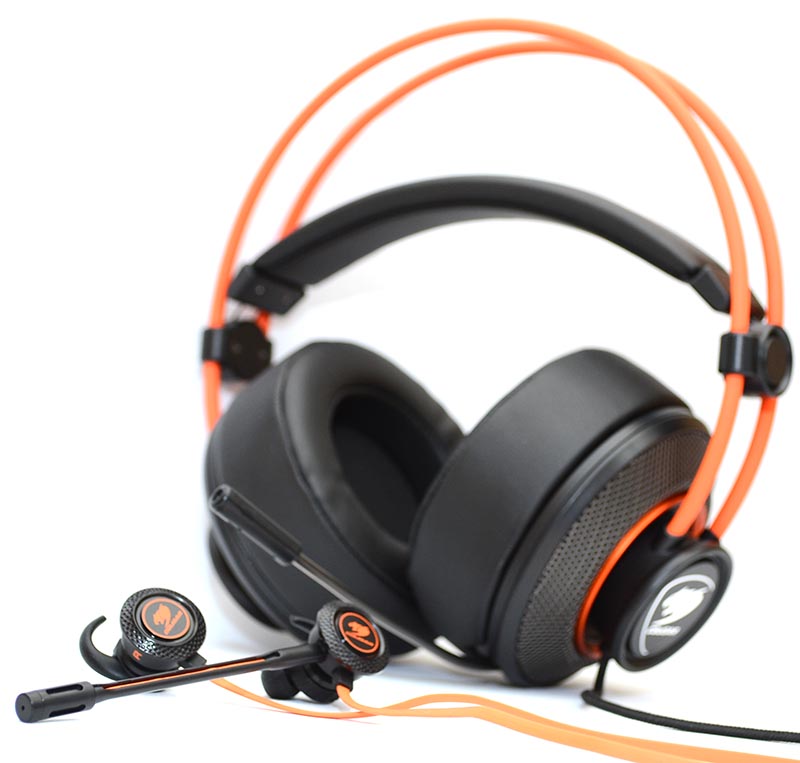 Gaming headsets are not created equally, they come in all kinds of shapes, sizes, colours, with varying ranges of features, performance and so much more. With that in mind, today we want to put two headsets from Cougar head-to-head, not to find out which one is the best of the two, but to find out what each of them is best or worst at, and hopefully help you pick which one is best suited to your needs.
We've got the Cougar Immersa and the Cougar Megara on the test best today. The Immersa is the much bigger of the two, packing powerful 40mm drivers, an over-the-ear design, retractable noise cancelling microphone.

"COUGAR IMMERSA's unique suspended leatherlike headband design allows you to reach new levels of comfort. Built with carefully chosen materials, IMMERSA's ultra lightweight will allow you to wear it for extended periods of time without experiencing any kind of discomfort. The 100mm ear pads will always keep your ears comfortably covered and isolated from external noise. To fit all head shapes and sizes, IMMERSA´s flexible structure and automatic omni-directional adaptation will allow it to perform a 360º adjustments to maximize your comfort." – Cougar
The Magara is much more compact, featuring an in-ear design, smaller 13.5mm drivers, a detachable Omni-directional microphone
"COUGAR MEGARA is an Integrated Lightweight Audio System that has been designed to become the new standard for lightweight gaming audio. This earset integrates state of the art audio technology with two microphones, a highly ergonomic design and a set of features that directly target gamers' needs."
As you can see both of these headsets are vastly different in size, but both are from Cougar and promise to deliver the same plug and play gaming performance.