Create Your Own Fully Working 3D Printed Guitar
---
---
---
Peter Donnell / 9 years ago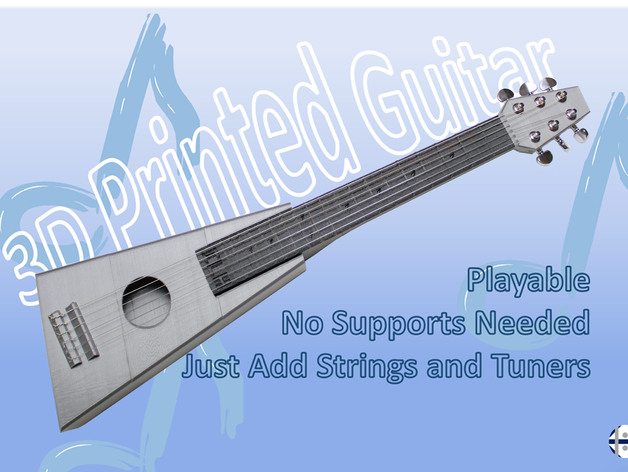 3D printing may not be a technology we all have at our disposal, but there's no doubt that it's still an incredible technology, that is becoming more affordable almost every day. YouTuber Solstie has created a fully functional 3D printed guitar that can be created without supports, contains a fully 3D printed neck and frets; you can even print your own today, so long as you have access to a printer of course.
There's no wood core or anything like that to deal with, the only parts you're going to need are a set of tuning pegs and the strings, which you can get from virtually any guitar store for around £20/$30.
You can download the file and print your own guitar here. Want to see the guitar in action? Check out the video below!
As a guitarist of 15 years, I find this very cool, to have a readily available, playable and cheap guitar that can be made in a day. They're perfect for a cheap learning tool and a fantastic demonstration of what can be done with 3D printing technology.