Creative Muvo 2 Wireless Bluetooth Speaker Review
---
---
---
Peter Donnell / 5 years ago
A Closer Look
---
The speaker is nice and colourful with a dark almost metallic looking blue finish to its hard-wearing exterior. Don't worry if you're not keen on the colour either, as there are four choices to pick from; red, blue, black, and grey.

The unit is a good size, not so big that you couldn't easily store it in your backpack or car, but small enough that it can be easily picked up with one hand. It'll fit nicely on your desk, a shelve, bookcase, or anywhere else for that matter with relative ease.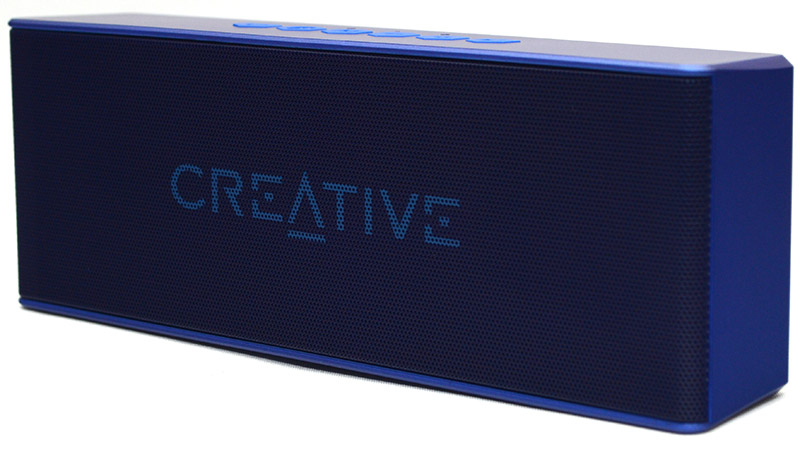 Around the back, there's a durable rubber cover over the rear I/O helping improve the water resistance of the unit. It won't go under water too well, but it does have an IP66 rating, so it should stand up to a day at the pool/beach without cause for concern.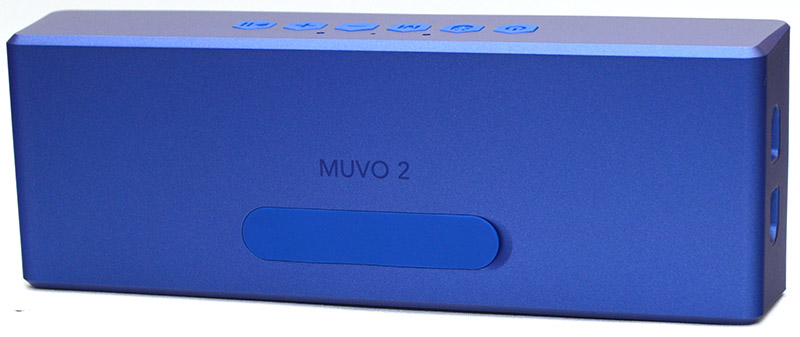 Behind that flap, you'll find a microSD card slot, and since it has a built-in MP3 player, you can use it independent of a mobile device or computer. The USB port is used for charging, but you can also use this to connect it to your PC for audio and it'll simultaneously charge it. Finally, an AUX jack means you can hook up just about anything with an audio output jack.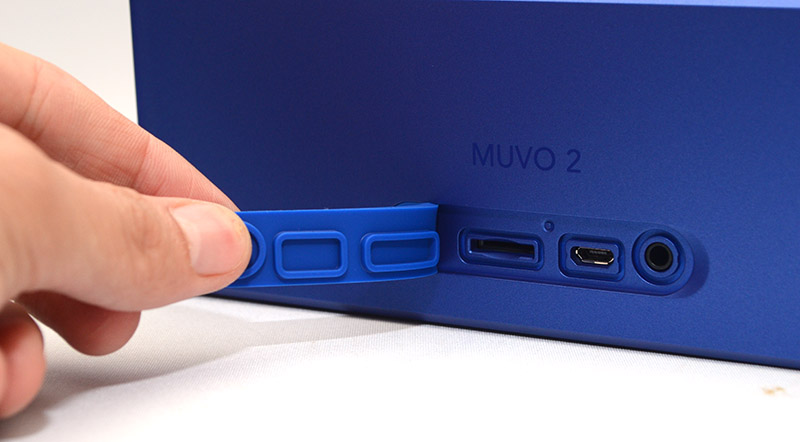 On the side, there is a cut-away for a cable strap (not included).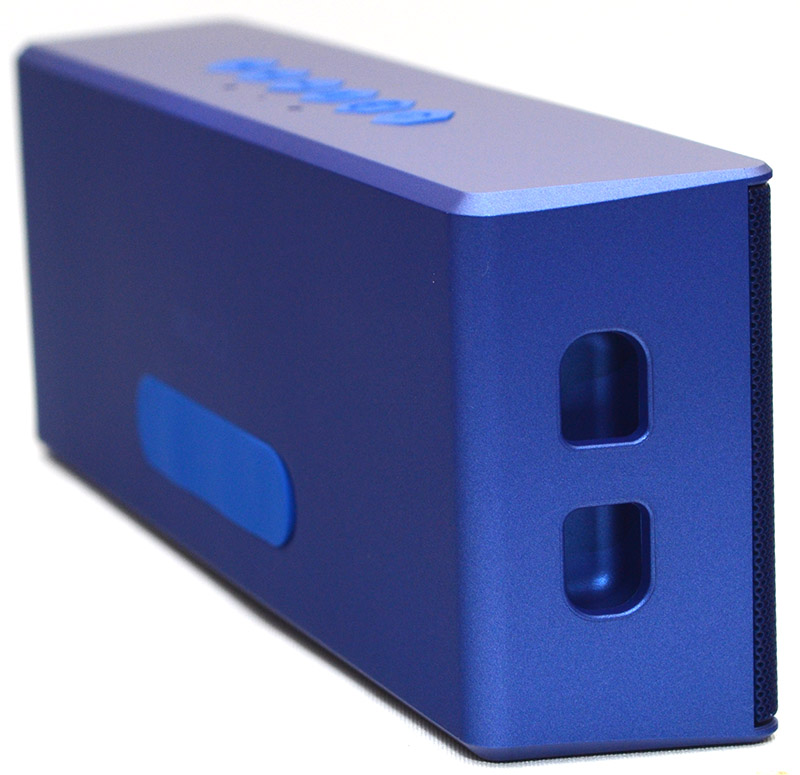 Finally, the top panel is nice and simple but well equipped. The power button is self-explanatory, the Bluetooth button can be used to pair, trigger features like Google Now, or answer/end phone calls. Audio controls are simple enough too, with mute, volume, play, pause; most buttons can be pressed or held for a primary and secondary functions.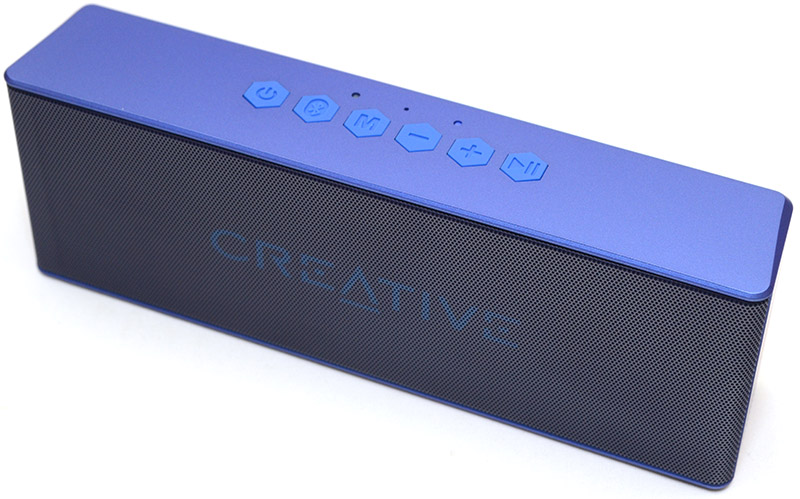 Performance
With so many connectivity options, there's barely anything out there that you couldn't connect to the Muvo 2. We opted to test out the Bluetooth performance first, pairing it with our Nvidia Shield Tablet and Sony Xperia Z3. The pairing process is simple enough, just hit the button on the Muvo 2 and find the device in your Bluetooth settings. Once paired, playing multimedia audio is automatic and you can easily make hands-free calls using it too.
Music performance was pretty robust, especially in terms of power output. It may be small, but the Muvo 2 has a mighty max volume that's sure to excite even in a busier environment. In the home or office, it's unlikely you'll want to max out the volume, it can be loud enough to feel uncomfortable. The acoustic performance is pretty solid, not something I want to use to blast out heavy metal all day long, the speakers just don't have the dynamic range, but for casual listening, they're spot on and offer up a surprising amount of deep bass too.
What really impressed my is the built-in microphone and how well the speakers handled speech. Hit that Bluetooth button to make a call and you'll be stunned how clear the voice audio is even in a large room. We were able to comfortably get 15-feet away and the microphone still picked us up loud and clear.
The added connectivity via the built-in MP3 player, AUX, as well as being able to play audio from your desktop/laptop by hooking up a USB cable, only adds to the value. Even then, you can buy two of these and pair them with each other for stereo sound.