Crucial Ballistix Elite 2666MHz DDR4 Review
---
---
---
Rikki Wright / 9 years ago
Introduction
---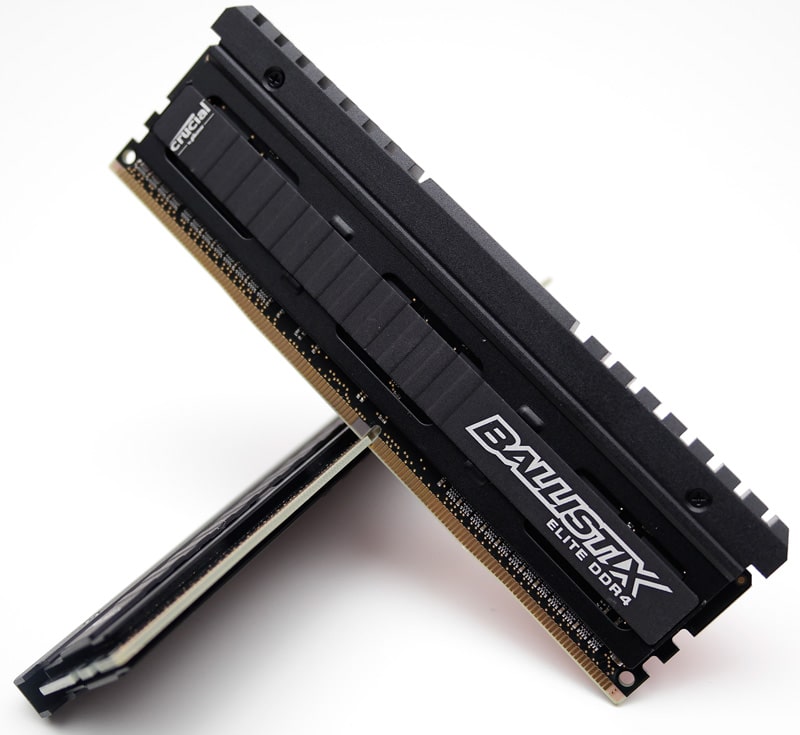 Memory, no matter how you look at it, you need it. Starting life as super slow DDR modules, it has come a long way from the simple 600MHz speeds, now exceeding 3000MHz in most higher end consumer kits. Module sizes have also come a very long way, back in the day with 128MB, yes Megabyte, to now 4GB modules as the standard with 8GB becoming the norm very soon.
The kit we have in today is the Crucial Ballistix Elite DDR4 2666MHz. This is currently the highest clocked memory modules that Crucial produce, which is lower than what the likes of Corsair and G-Skill offer, but let's see if this Elite 2666MHz kit has what it takes to compete with the big boys.
Specifications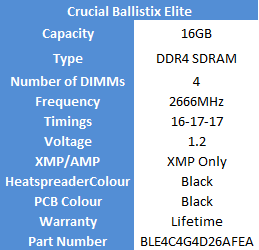 Packaging and Accessories
We won't dwell on the packaging too much as it is very plain and simple: four modules neatly packed into a small rectangular box. This kit is a quad-channel variety so each module is 4GB in size.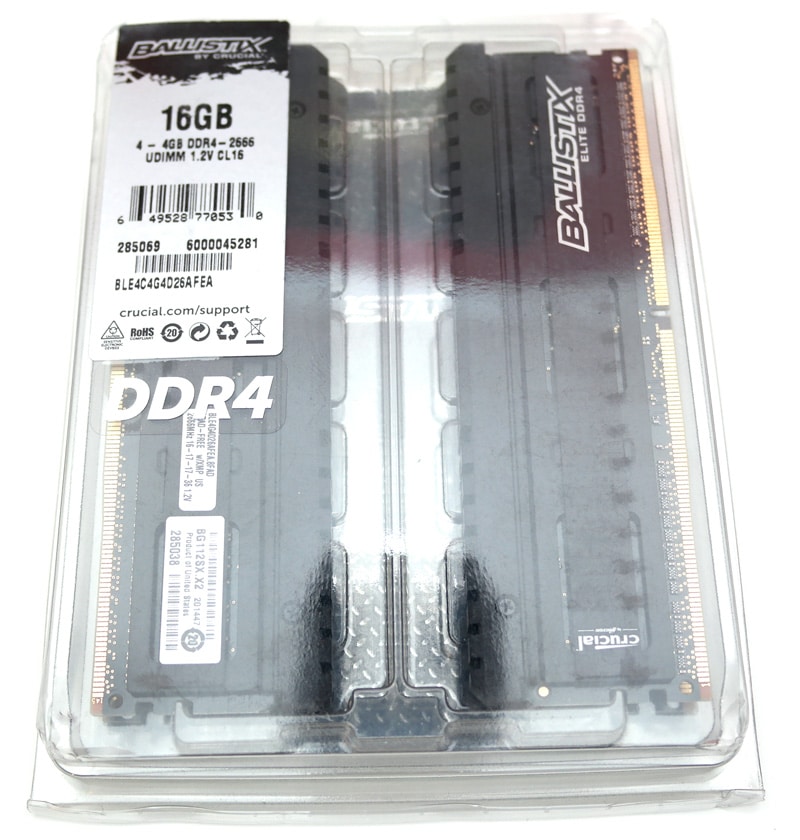 A Closer Look
The Crucial Elite range is all very similar, but the transition from DDR3 to DDR4 has seen the fins removed from the top of the heatsink; A lower profile makes room for a bigger CPU heatsink.