Crucial Ballistix Sport 2400MHz Memory Kit Review
---
---
---
Rikki Wright / 8 years ago
Introduction
---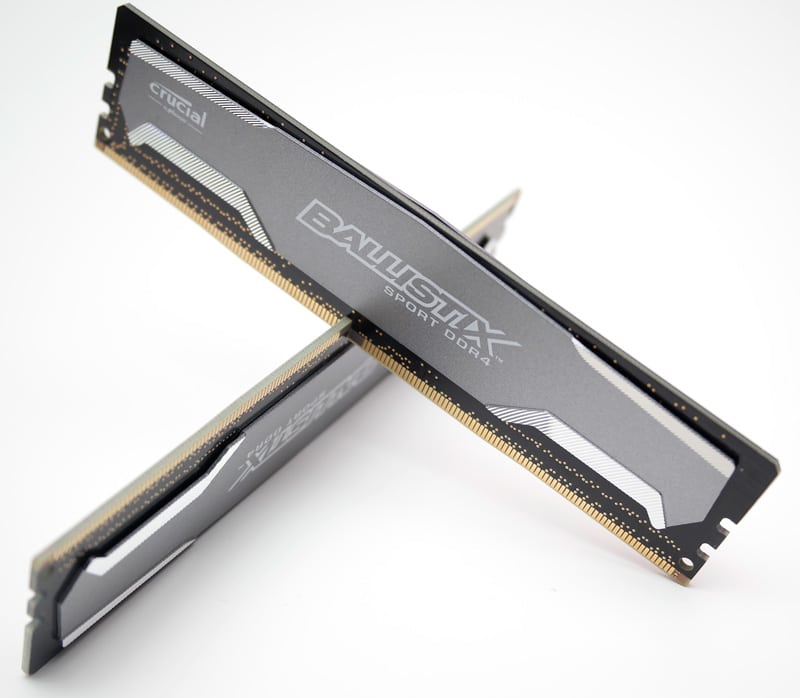 Memory, the most vital part of any computer that gets overlooked the most. There's not a lot to say about RAM apart from its expensive and very confusing. DDR4, the newest iteration of RAM is currently the fastest version of the consumer RAM, with speeds exceeding 3333MHz.
Crucial are one of the big players in the RAM game, providing us with solid performance at a more affordable price. Today's kit is the Ballistix Sport 2400MHz, one of Crucial's cheaper sets, providing us with minimal heatsinks and the base unit to use a black PCB. Let's see how this set compares to the likes of Corsair, G-Skill and our base 32GB Crucial DDR4 set.
Specifications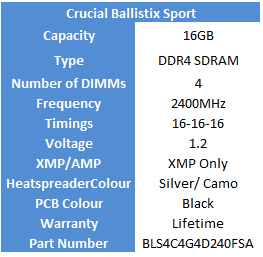 Packaging and Accessories
We won't dwell on the packaging too much as it is very plain and simple. Ffour modules neatly packed into a small rectangular box. This kit is a quad-channel variety so each module is 4GB in size.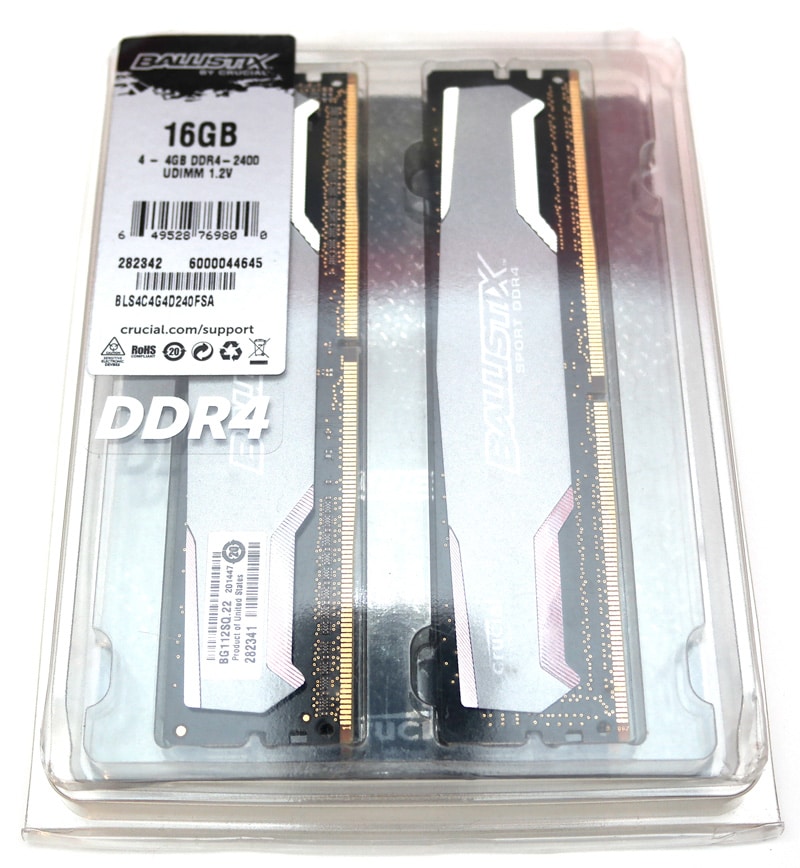 A Closer Look
The Ballistix Sport kit looks very understated. A very slimline heatsink panel on each side. Such a minimalistic design which I think might put some off due to looking a little "cheap". Hopefully that is not the case with the performance.