Crucial BX200 960GB Solid State Drive Review
---
---
---
Bohs Hansen / 8 years ago
Introduction
---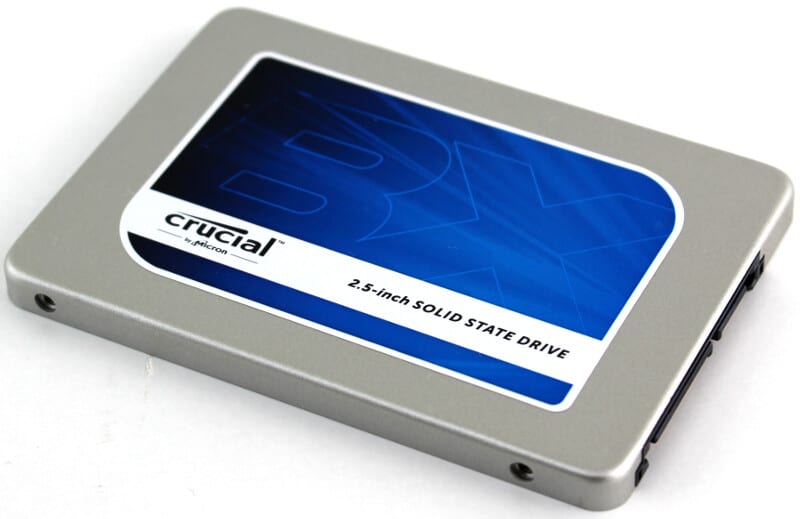 It has been almost a year since Crucial introduced the BX100 SSD and set a new standard for how much SSD you could get for your money; bringing large capacity and fast storage in the reach of more people who were dissatisfied with the slow performance of their mechanical hard disk and didn't want to sacrifice capacity with a smaller SSD. Today I'm taking a closer look at the next step on Crucial's goal as they just released the Crucial BX200 SSD in three capacities and at a more than good price.
The Crucial BX200 is the perfect entry-level SSD for anyone who wants to take the step away from mechanical storage, but it isn't exclusive for those people. It could also be a great choice for people who purchase their third, fourth, or fifth SSD as you get more capacity than you are used to. The Crucial BX200 is 13 times faster than a hard drive and at the same time it is 40 times more energy-efficient. It also boots your system a lot faster and almost instantaneously on a modern operating system. Even older systems will reap the benefits of the fast boot times and it also decreases your application and game loading times significantly.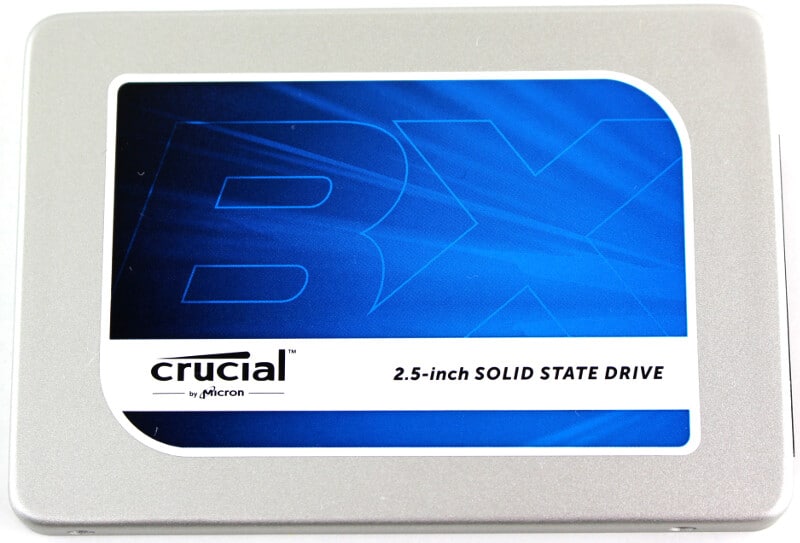 The BX200 isn't just Crucial's first drive to use Micron's 16nm TLC NAND, it is the first overall drive to use Micron's new TLC NAND. Triple-Level-Cell NAND is capable of storing more bits per cell and thereby reduce both power consumption and costs, but it does cost a little performance and endurance. The two downsides to this should however not be anything that any normal user ever will notice nor be affected by.
Crucial also used a newer controller in the BX200 over the predecessor. The new BX200 comes with a SiliconMotion SM2256 controller where the BX100 used the SM2246. The Crucial BX200 comes with a good performance rating, both when it comes to sequential and random performance. The sequential read performance is rated to 540MB/s reading and 490MB/s writing. The random performance is rated to 66K IOPS reading and 78K IOPS writing. These figures are almost all better than the predecessor, only the random read performance went down a little bit.

As previously mentioned, TLC NAND does affect performance a little bit, but not much and when used the right way it's barely noticeable. In return, you get a great efficiency and low power consumption where the 480GB model is rated for just 150mW power draw when active, 65mW when idle, 4.6W maximum, and just 10mW when DevSleep is activated.
The Crucial BX200 comes with a mean time before failure (MTBF) of 1..5 million hours, same as the BX100 and MX200 series do. The total bytes written (TBW) rating is set to 72TB. The most important factor in this area is however the warranty and Crucial are backing the BX200 with a 3-year warranty. My personal opinion is that this is more than enough as you're most likely going to upgrade to a newer drive after that time.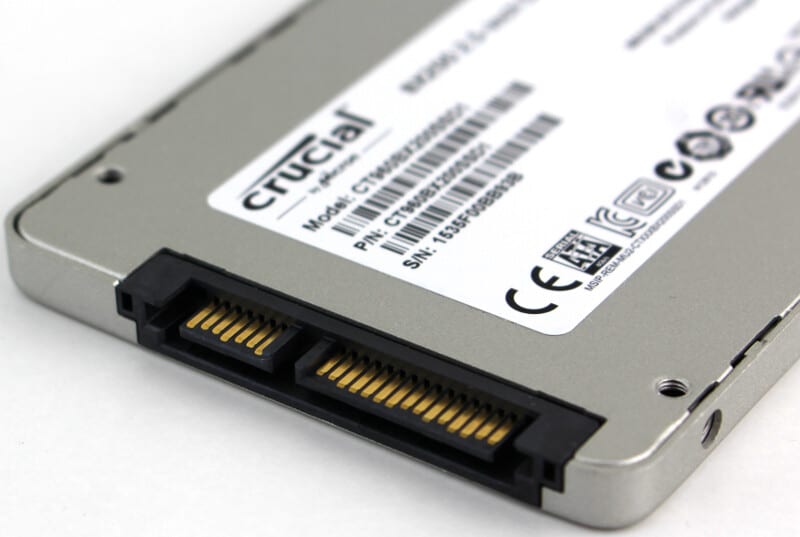 The BX200 comes in a default 2.5-inch form factor and with a height of 7mm. It is available in three capacities, 240GB, 480GB, and 960GB and the drives come with a respective MSRP of £66.49 ($84.99), £116.99 ($149.99), and £234.49 ($299.99). The drives all come with a 9.5mm adapter bracket to make it better suited for laptops that require this size and they all come with a copy of Acronis True Image HD included. Acronis True Image is a very useful cloning and backup program to have and it makes the move between your old and new drive a lot easier. A few clicks, a little wait, and you're ready to rock on with faster speeds.
Crucial also updated the Crucial Storage Executive at the same time as they released the new BX200. The SSD Toolbox helps you to keep the firmware updated and shows you the drive's status and health. It also enables encryption reset and burst performance with momentum cache mode. New in this version is the user configurable over provisioning for enhanced endurance and performance, something quite a few people will welcome the ability to manage themselves.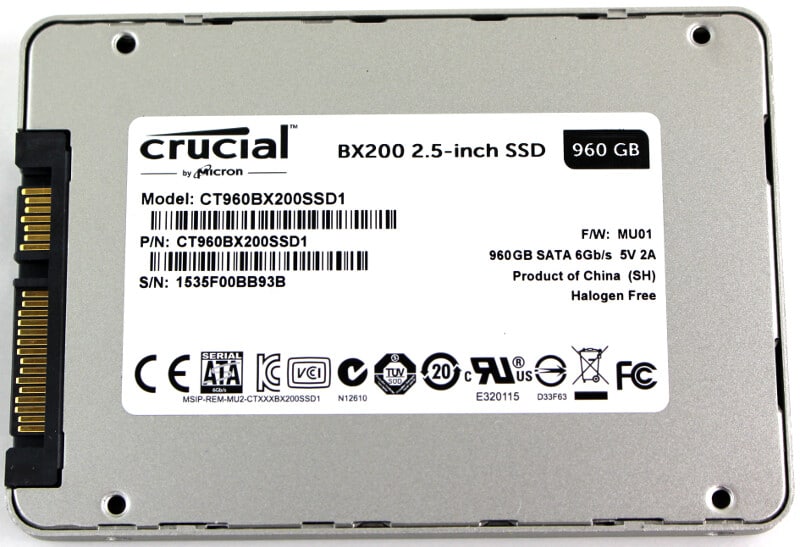 Inside the SSD we find a simple PCB that is well utilized with 16 Micron 16nm TLC NAND chips, two Micron Cache chips, and the Silicon Motion SM2256 SSD controller.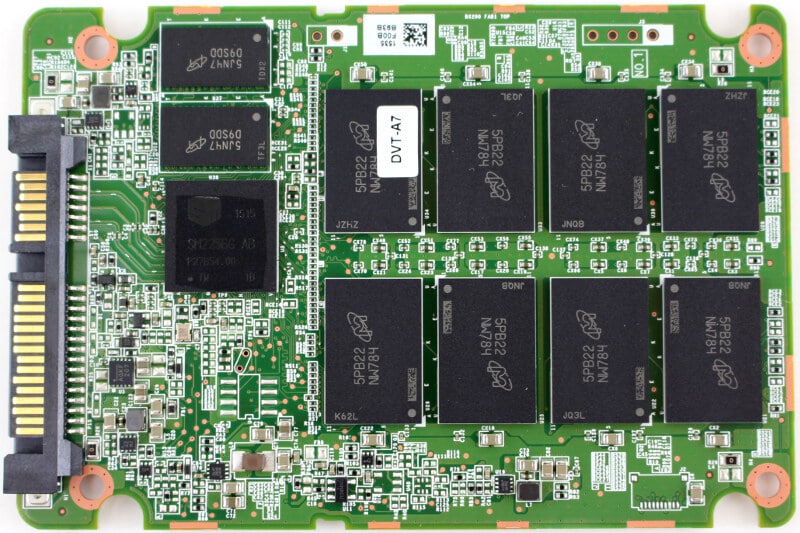 The casing is the simple snap-together casing that we've seen a lot on SSDs over the past couple of years and it works completely without screws and eliminates another weak point in that direction.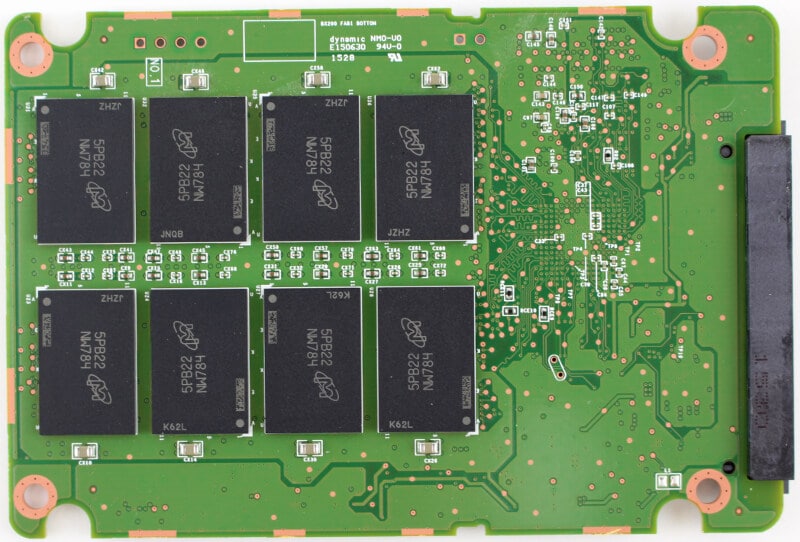 Advanced Features
Multistep Data Integrity Algorithm
Thermal Monitoring
SLC Write Acceleration
Active Garbage Collection
TRIM Support
Self-Monitoring and Reporting Technology (SMART)
Error Correction Code (ECC)
Device Sleep extreme low power mode (DEVSLP)
Packaging
Crucial's SSDs always come in a beautiful wrapping and it is no different this time. The front of the box displays the drive itself, the series, and the capacity size that has been packed inside.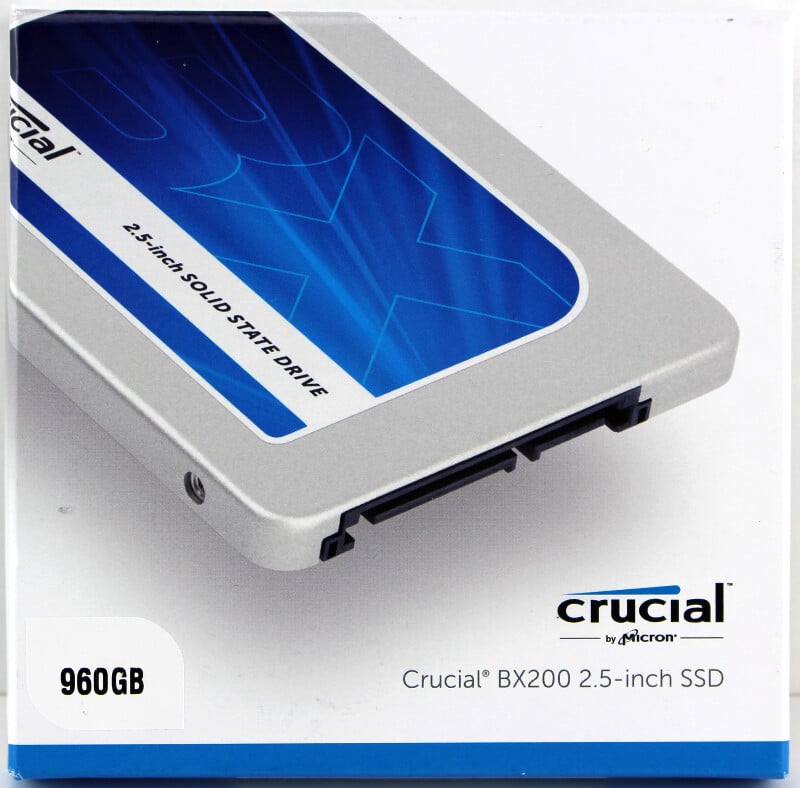 The rear of the box contains a little more information such as the drive size and what's included in the box. It also provides all the different certification logos and a link where to find more resources for the drive.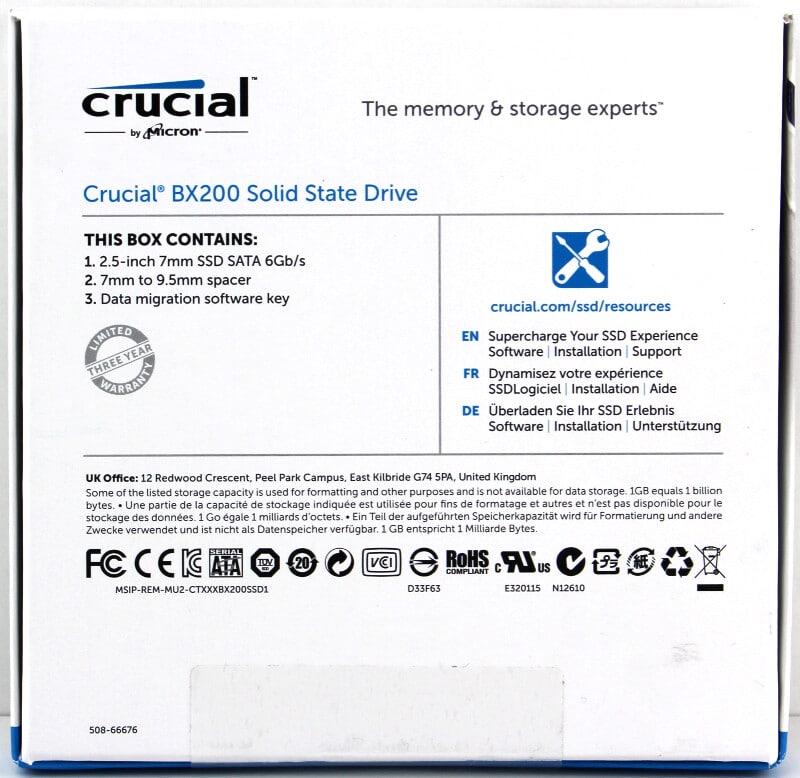 Inside the box is a 9.5mm drive adapter next to the drive itself as well as a leaflet with your Acronis True Image HD software activation code.