CRYORIG Taku Monitor Stand ITX Case is Finally Happening
---
---
---
Bohs Hansen / 5 years ago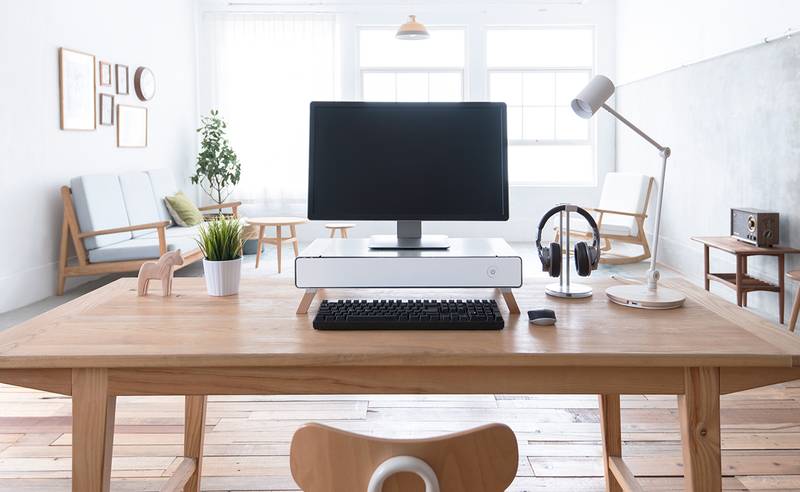 CRYORIG's Taku monitor stand ITX case has been through a troublesome start, but now the case is finally hitting the market. The Taku monitor stand and ITX case is a cooperation between Lian Li and CRYORIG. Lian Li used their extensive experience with quality case design while CRYORIG applied their cooling knowledge.

A Little History
The Taku has been through a troublesome start. It all began 2 years ago when CRYORIG starting the development. A year later, Lian Li joined the development for a cooperation. We also saw the chassis live at Computex 2016 and Computex 2017.
The Taku was then launched as a Kickstarter campaign this summer, but that campaign sadly failed. At least it was sad for those backing it in the hope to get this unique chassis. While not exactly cheap, it does looks awesome. At least in my personal opinion. With the crowdfunding failing, some feared that the Taku wouldn't happen. But it will and it does. While the crowdfunding failed, it did find enough popularity and initial backers for CRYORIG to continue the development.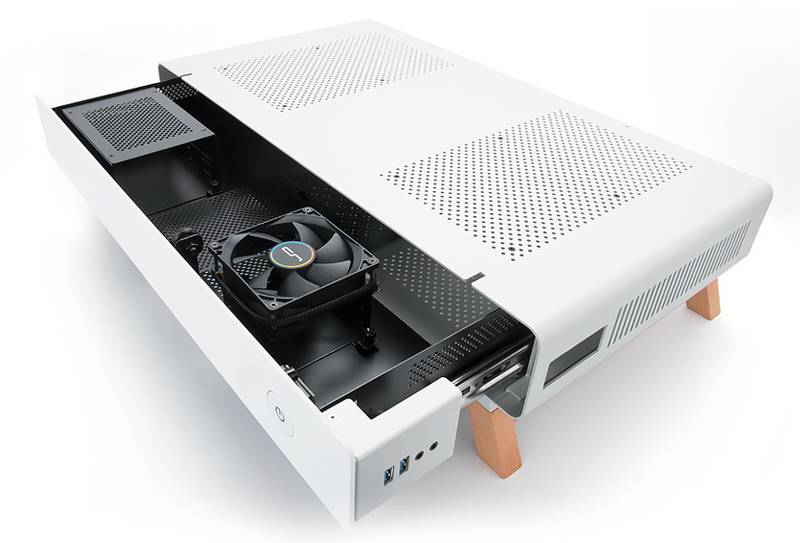 CRYORIG Taku
The Taku is a hybrid between a PC Monitor Stand and a high-end ITX form factor PC case. The benefit of this design is that the monitor, keyboard and the full PC system is arranged vertically on top of each other. Meaning the total footprint is lowered, and valuable desk space is made available.

The Taku is compatible with GPU's up to 280 mm, ITX form factor motherboards, SFX or SFX-L power supplies. It is thereby fully capable of housing a high-end Gaming PC. Storage wise, you can fit one 3.5-inch drive and two 2.5-inch drives on top of possible M.2 onboard storage.

The chassis supports monitors with a weight of up to 15 kilos and it is wide enough to fit a full 104 mechanical keyboard underneath. The system part can be fully removed from the stand itself for easy assembly and maintenance.
While this version comes with a USB 3.0 front panel, there is a USB Type-C port upgrade kit planned for later revisions.
Bonus for the Original Backers
All original Kickstarter backers will be given the option to pre-order the Taku. They are also guaranteed to receive a unit before the end of December. As a bonus, CRYORIG will include a free CRYORIG C7 low-profile CPU cooler.
Availability
The Taku (Product Link) will first be released in the USA, Japan and Taiwan beginning in December. Other markets are planned for a release in first half of 2018.

The Taku is priced at 299 USD MSRP (excl. Taxes) and it can be pre-ordered at Newegg.com for 299,95 USD. It is estimated to ship starting from Dec. 5th.