Crysis 2 PC Review
---
---
---
Andy Ruffell / 10 years ago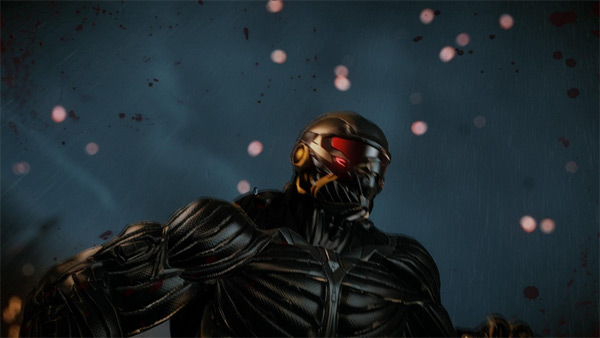 When Crytek announced Crysis 2 back in June 2009 at E3, it's needless to say there was quite a large reaction, whether it was a good reaction, or one of a sceptic – it was pretty large.
It had quite a challenge to live up to, as Crysis was regarded as one of the best PC games to ever be released, and still is regarded as one of the best looking games to buy for the PC. Not to mention it's benchmark appeal, even to this day people ask "How well does it run Crysis" when reviewing or buying new hardware.
Well, Crysis 2 I have to admit is one graphically stunning and frame eating monster when running around the highly detailed city of New York. The CryEngine 3 really did a good job whether it was on the PC, 360 or PS3. While the Direct X 9/10 graphics were superb, two patches were later released to the public enabling you to use Direct X 11, and a High Res Texture package. Once installed these packages make everything sharper, even more stunning and that much more frame hungry.
It was only recently that I actually tried these additional packages and what a difference they make, if you're one for masses of eye candy and have a capable machine to utilise them to their full potential, it would be a good idea to install the packages before starting the game for the first time, these can be downloaded via a link in the options menu.
One final thing to note in the graphics options is that Crysis 2 has a 3D feature available, which surprisingly doesn't need a massively impressive machine to use. However, you do of course need the ability to run 3D and have a 3D Ready Monitor. Without these two pieces of hardware it's not even worth looking at unless you're planning an upgrade anyway.
While the 3D Primarily focuses on the look of your weapons and HUD (Heads up Display), there is a subtle difference in the background renderings giving you that extra bit of eye candy to marvel at.
A rather bold statement was made by Crytek Boss Cevat Yerli when he stated that Crysis 2 had the most sophisticated AI in video game history. Whether true or not, the AI is staggeringly good at predictions and tracking you down when on the move. It's certainly one of the better AI's to play against in any game to date, and certainly pushes you to your limits when playing in the higher difficulties.
Upon it's release, Crysis 2 was available in three different forms. The standard "Just give me the game!" edition, The Limited edition – which was basically the same as the standard edition, but an added few multiplayer perks, weapon skins and platinum plated dog tags for the same price as the standard edition. The 'Nano' edition which was only available through pre-order included some fancy tidbits. Including an 11″ Figure of Alcatraz posed upon a NYC Taxi, an art book, a Nanosuit styled back pack capable of holding a 17″ Laptop and finally the game itself came in a Steelbook casing.
Since it's initial release, Crysis 2 is no longer available for purchase via the Steam online store. Instead, one has to head over to EA's own 'Origin' store to buy and download it. Or you could quite simply walk down to your local gaming store and grab a copy off the shelf.