Crysis 3 PC Review
---
---
---
Peter Donnell / 10 years ago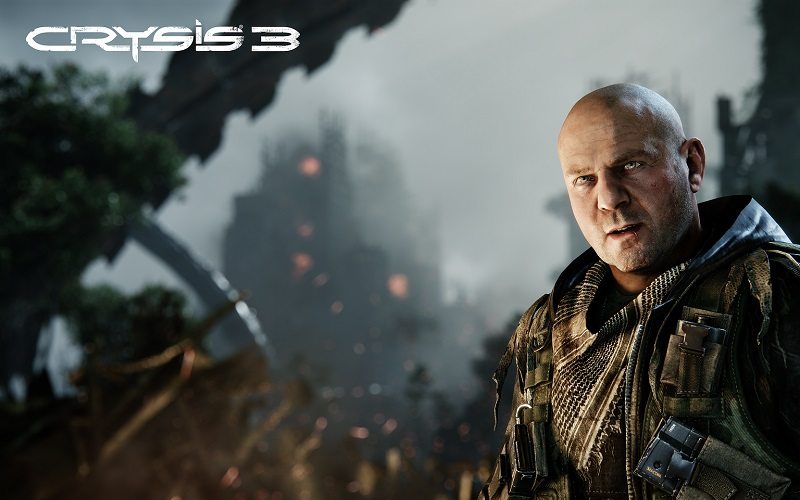 When the original Crysis launched it quite literally made a mockery of high end gaming systems around the world, even today the game is a graphical juggernaut that offers a real feast for the eyes and even today's low-mid range gaming systems can have a hard time getting to grips with its engine. It was lauded for its prowess at testing systems and getting your system to run Crysis (well) was like a badge of honour in the gaming community. When Crysis 2 came along things were not so demanding and while the game was graphically impressive, it proved more accessible for a wider range of gaming system.
Crytek it seems had crossed both sides of the river on their last two titles, with one that was hard to run and another that was more accessible, and if the developers are to be believed, they've managed to squeeze both high end graphics and accessibility in to their latest incarnation, Crysis 3.
The game may have earned its reputation for epic graphics, but it wouldn't have gotten far if the series wasn't backed up by some of this generations greatest gaming experiences. First we had the almost free-roaming style of the original, combined with the more confined story and objective qualities of the second, both of which have their merits and shortfalls, but finding where to take the third title has no doubt proven difficult for the team at Crytek as they try to mix the gameplay elements of the original titles together for Crysis 3, much as they did with their approach to graphics performance.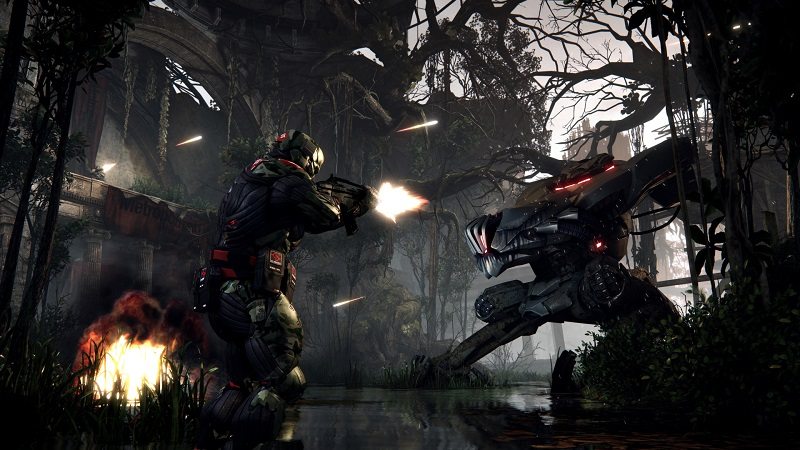 As you can see from the requirements below, Crysis 3 is still one tough game to get up and running, DirectX 11 is now a requirement no matter what level you enter at, although the specs do allow for just about any combination from the last couple of years for those on a low budget system, so long as the resolution isn't too taxing. The real magic doesn't happen until you hit the high performance settings, demanding a quad core GTX 680 system that at retail would set you back anywhere around £800 / $1000 +, the kind of system PC gamers want, but not the one they can all afford right now.
The thing I want to discuss however is my test system, its a fairly new build and were you to build it your self the tower alone would set you back a cheeky £1200 ($1800), I'm running a 23″ 1080p monitor and was able to max everything out, using TSAA AA and 16AF, SSAO and all the other bells and whistles you can imagine. My SLI setup beats out the GTX 680 by a good 60% and can you guess what my frame rate was? 60FPS. That sounds good, but take into account that this game can go that little bit further, how about even more advanced anti aliasing, 3D mode enabled, higher resolutions, multiple monitors! Long story short, if you want this game to look its best, you better have an epic system or deep pockets to obtain one.
The good thing is, Crysis 3 will still run on any mid range system without breaking a sweat, the game features robust graphics options, and with relative ease you can tailor its graphics to your system and let it be said that even on low to mid settings, this is still one stunning looking game.
Minimum System Requirements
Windows Vista, Windows 7 or Windows 8
DirectX 11 graphics card with 1Gb Video RAM
Dual core CPU
2GB Memory (3GB on Vista)
Nvidia/Intel example setup: Nvidia GTS 450, Intel Core2 Duo 2.4 Ghz (E6600)
AMD example setup: AMD Radeon HD5770, AMD Athlon64 X2 2.7 Ghz (5200+)
Recommended System Requirements
Windows Vista, Windows 7 or Windows 8
DirectX 11 graphics card with 1GB Video RAM
Quad core CPU
4GB Memory
Nvidia/Intel example setup: Nvidia GTX 560, Intel Core i3-530
AMD example setup: AMD Radeon HD5870, AMD Phenom II X2 565
High Performance System Requirements
Windows Vista, Windows 7 or Windows 8 •
Latest DirectX 11 graphics card •
Latest quad core CPU
8GB Memory
Nvidia/Intel example setup: NVidia GTX 680, Intel Core i7-2600k
AMD example setup: AMD Radeon HD7970, AMD Bulldozer FX4150
Review System Specifications
Windows 7 64bit
Direct X 11.1
Intel Core i5 3570K @ 4.8Ghz
2 x 4GB 2400 Mhz DDR3 (Kingston HyperX Predator)
2 x EVGA GTX 660 Ti 2GB in SLI configuration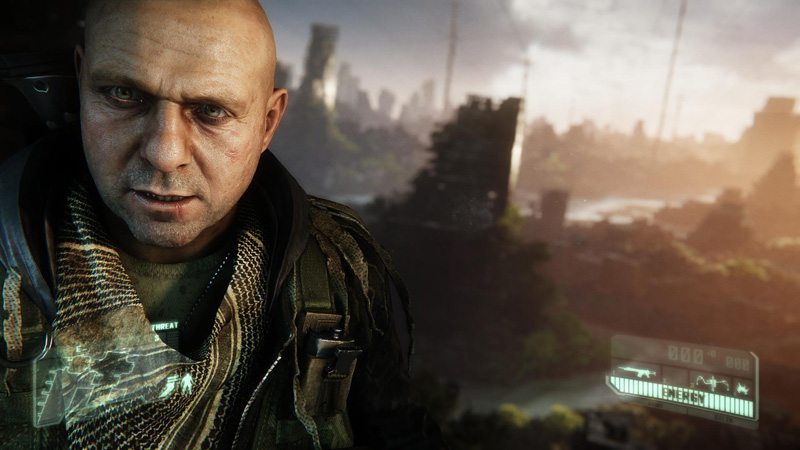 Graphics
This is definitely the strong point of Crysis 3, this game doesn't just look good, it looks better than any shooter that preceded it and then some, of course that statement is only true should you have the system to push it up to ultra but even at mid range settings you can expect graphics on par or better than Battlefield 3.
The set pieces in this game are staggering to look and the use of lighting, water and foliage over the vast destruction of a crumbling city are breath taking to see. For those who simply buy this game for the graphics, you will not be disappointed.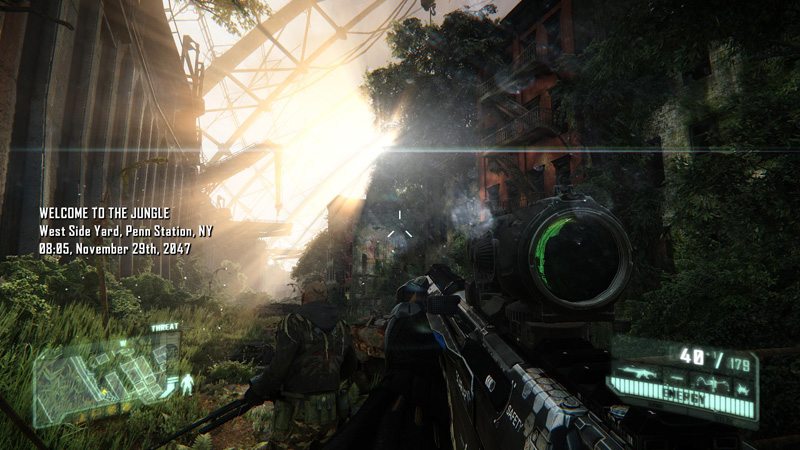 Story
On the surface of things, Crysis 3 is your typical shooter, your a badass tough guy who has to fend off an alien invasion, and that's about the basics of it all, its a tried and tested formula and its one that still works well.
You take control of Prophet, enhanced by his ever strong nanosuit, the year is 2047 and New York is literally a jungle of concrete, trees and swarming with aliens and enemy soldiers. Two years have passed since the events of Crysis 2 and the CELL Corporation has a firm grasp on the city thanks to a man made dome that has been fitted over the entire city.
The game leads you through a brilliant story arc of revenge, betrayal and friendship culminating in some epic battles and some well scripted cutscenes through out, which are in my opinion much more engrossing than what was found in Crysis 2.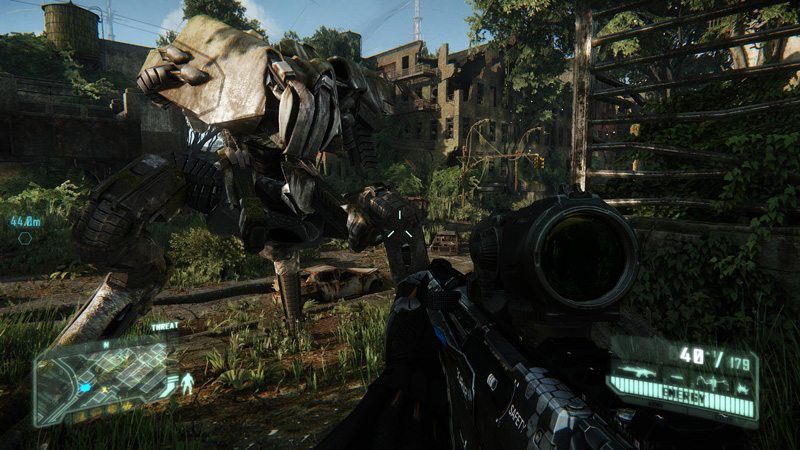 Gameplay
If your a fan of the original two Crysis titles, your in for pretty much more of the same in terms of basic gameplay. Using your nanosuits abilities is just as important as ever, making almost constant use of your suits stealth camouflage, speed and armor mods to give you that edge in the battlefield, not only because its fun to do so either, if you don't learn to utilize the suits abilities and know when to change between them, you'll be dead pretty quickly on the battlefield.
The game offers plenty of game changing enhancements that can be unlocked throughout the game too, such as motion tracking technology, heavy weapon enhancements, proximity alarms and more, allowing you to tailor Prophet to your playing style.
The action isn't as fast paced as I thought it would be and while there are sections of intense battle its all really dictated by how you approach each problem the game presents. If you keep getting discovered, making sloppy kills, then your going to be in the middle of a thick fire fight pretty quickly. If your patient, skilled and lucky, you can do things the slow way, picking off your enemies one at a time, trace their foot steps, watch their patterns, its slow, but its highly rewarding.
The enemies aren't exactly subtle this time around either, and a good mixture of human and alien targets are set to keep you on your toes throughout. As for the final chapter of the game, its safe to say that its a massive improvement on the let down that was the end of Crysis 2, finally featuring a proper final boss that does put up a fair fight, beyond that, you'll have to learn the finer details for your self.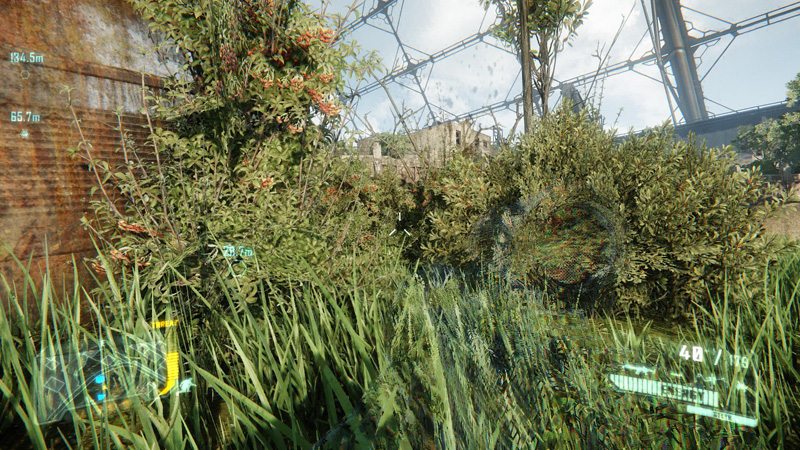 Multiplayer
Multiplayer is still the biggest aspect of Crysis 3 and while the single player offers plenty of gameplay for those who don't like online battles, you would be missing out on many hours of entertainment that you just can't get from the singleplayer component of the game.
Hunter mode sees you pitted as 2 vs 14 on Hunters (equipped with nanosuit and bow) against Cell soldiers (guns, no nanosuit). Kill a Cell soldier and they spawn as a hunter, tipping the balance as the game progresses and its certainly an interesting take on the standard death match formula.
Crash site features plenty of vehicle based carnage thanks to the Pingers (alien mechs) and of course there are still the usual death match variants that you find in near every online shooter, as well as a good mixture of environments that have been adapted from the single player campaign to keep you busy.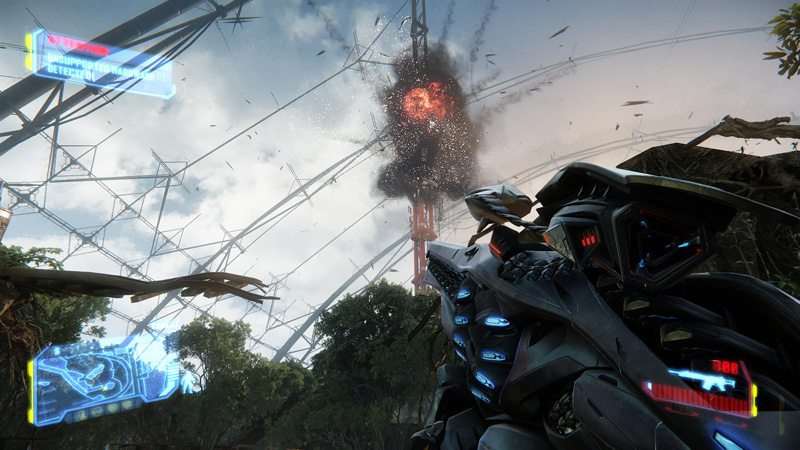 I really enjoyed Crysis 3, a lot more than I expected I would given my disappointment with the second game in the series, which may have looks great, it even had a fantastic multiplayer, but the overall story and the final scene left me unhappy. I managed to get a quick go on the Beta for Crysis 3 multiplayer and I immediately knew that I wasn't to try the full title.
Mostly I wanted to see how good the game looked, push my new rig to the maximum and generally droop at the graphics. In those respects I really wasn't disappointed, and this is by far one of the best looking games ever made and definitely the best looking game in the Crysis series.
Silliness aside however, the gameplay and story were actually gripping and it didn't take long before I found myself getting drawn into the chaotic world of Prophet, from the opening set piece to the final battle it was a highly enjoyable ride. I managed to complete the game in a bout 6 hours on normal difficulty, but the incentive to go back on play on a harder difficulty will certainly keep me entertained for a while longer.
The multiplayer is rich and exciting, providing plenty more action after the single player story and while you may spend your first few days getting pummeled by those of higher rank, sticking through the hard times for your first few skill levels will pay off in the end.
I highly recommend this game to anyone who wants to test their gaming rigs capabilities, or if your brave enough for the higher difficulties and steep learning curve of the online multiplayer, you can test your own capabilities too.