Custom XFX Radeon RX Vega Video Card Pictured
---
---
---
Ron Perillo / 5 years ago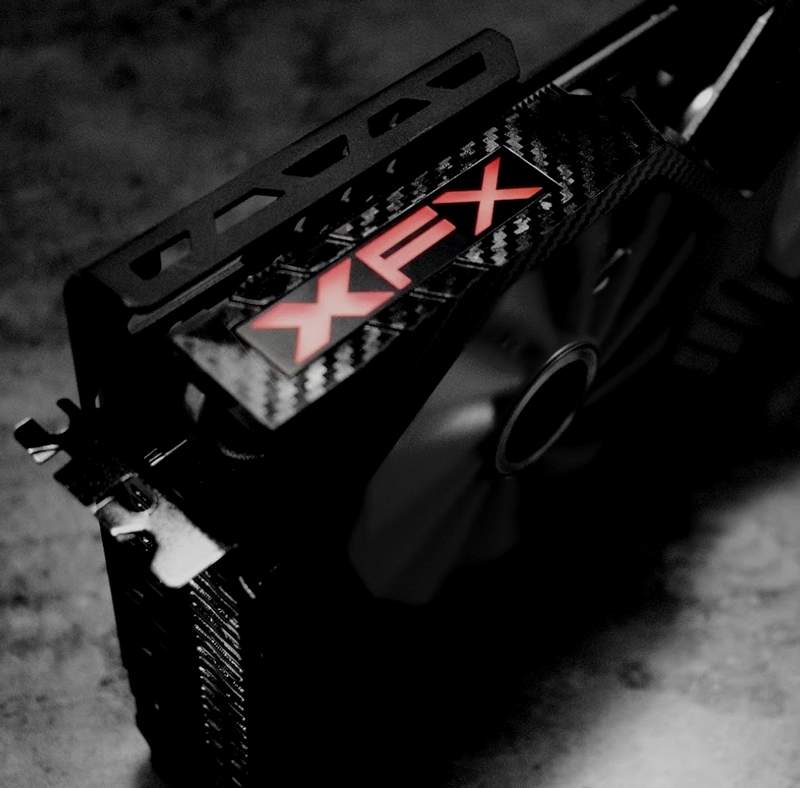 An XFX representative posted photos of their upcoming custom Radeon RX Vega graphics card over at the /r/amd reddit subforum. Other than ASUS, this is the only other confirmation via photo of a true custom card so far. Some models feature a different shroud design but the cooling system uses the same blower style as the reference. The first teaser photo shows a shroud which has a carbon fiber pattern and a red LED-lit XFX logo on the side. It actually looks a lot like the RX 580 GTS series shroud series, however, the power supply connector is right in the middle. It has an 8-pin and a 6-pin power connector, so this might be an RX Vega 56.
Short PCB and Massive Cooling System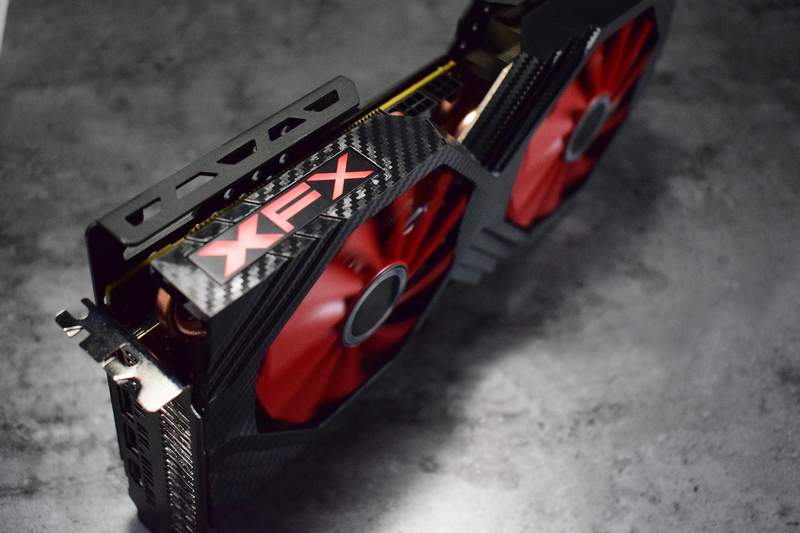 The shortness of the PCB is very visible from the photo above. Only a single fan (100mm?) is blowing directly on the PCB, while the other fan is actively cooling the heatsink extension. The copper heatpipes are very visible, and you can even see it curve around. There is not much aluminium heatsink visible and the height does not exceed the dual-slot allotment. The fans themselves are red, matching the XFX logo. A backplate is also visible from the angled picture.
Backside View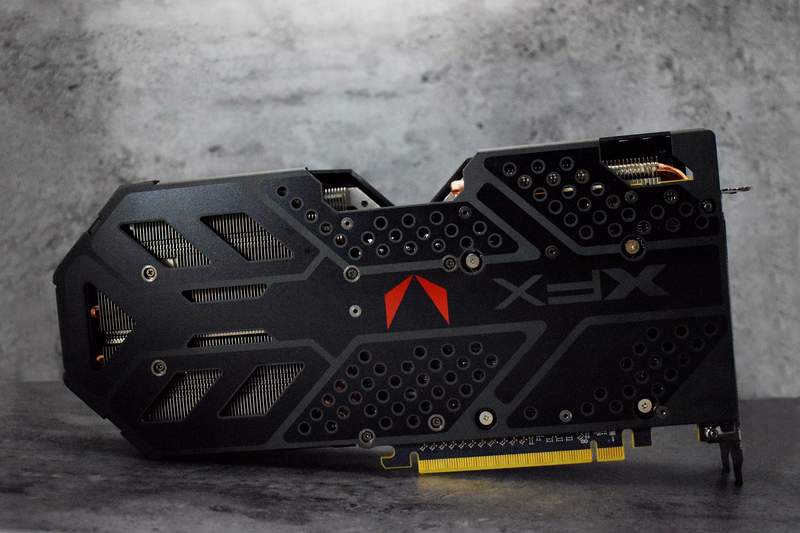 The entire back part has a backplate but it also has ventilation holes so that the active fan towards the front passes the hot air through. We can also now see the PCIe connector and approximate that the PCB actually ends almost when the connector lock ends as well. Which means the PCB size is the same size as a Radeon RX Nano video card. The heatsink itself almost doubles the length of the card! It would be interesting to see if actual RX Nano size cards come out featuring the new GPUs. We have actually seen this PCB length before in a triple-fan RX Vega 56 video card which surfaced via Toolius Tech, supposedly from an RX Vega 56 prototype.