Cyberpunk 2077 "Bigger Than Anything CD Projekt Has Done"
---
---
---
Ashley Allen / 7 years ago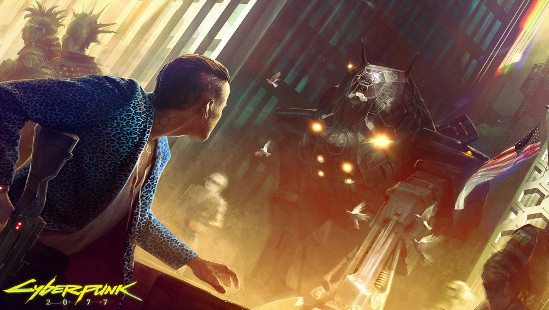 News is starting to emerge regarding CD Projekt RED's in-development sci-fi RPG epic, Cyberpunk 2077. The game – three years in the making with a release projected post-2017 – is being billed by the developer as its most ambitious undertaking, which is saying something in the wake of its last game, the sprawling The Witcher 3: Wild Hunt.  The developer boasted, "We're really stepping into the unknown in terms of complexity and size."
"Cyberpunk is far bigger than anything else that CD Projekt RED has done before," said Jose Teixeira, Visual Effects Artist for CD Projekt RED. "Far, far bigger." He added that the team is taking lessons learned during the development of The Witcher 3 to inform the direction of Cyberpunk 2077, saying, "If anything, working on The Witcher 3 was a really good and often brutal learning experience. Cyberpunk is going to benefit greatly from it. I can almost guarantee it."
"I have a lot of things that I want to change and do better the next time around, and I can guarantee that almost everyone in that studio has something that they go 'I did this this time, next time I can do it differently, I can do it better'," he said.
Teixeira wouldn't speculate on a release date for the game, which is a video game adaptation of Nineties tabletop RPG Cyberpunk 2020, joking that we should expect the game in 2077.
Thank you Rock, Paper, Shotgun for providing us with this information.