Darksiders 3 Releases New 'Horse With No Name' Trailer
---
---
---
Mike Sanders / 4 years ago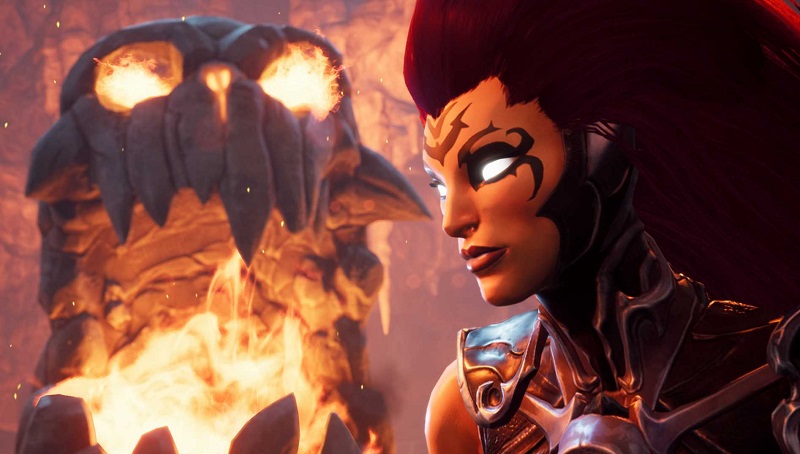 Darksiders 3 Releases New 'Horse With No Name' Trailer
It's not too long now until Darksiders 3 is released. It has been over 6 years since we last saw an entry in the series. Well, a new entry shall we say as we've had a few HD remasters of the original 2 games to keep us busy. It is, however, a franchise that despite its excellent premise has never really taken off.
Well, at the very least THQ Nordic is doing all they can to build a little hype as they have just released a brand new trailer.
What Do We Know?
In terms of the game, rather a lot. It will, of course, be similar to many of the previous entries except this time we take on the role of Fury with the game seemingly being set post-apocalypse. In terms of word Apocalypse, we are talking about this more in the Biblical sense rather than, for example, Fallout.
While speaking of Fallout though, this is another instance of a game using a rather old song to promote itself. While Fallout 76 used a cover of John Denver's 'Country Roads', Darksiders 3 has used a cover of America's 'Horse With No Name'. What's next? Is Smash Bros. going to use Europe's 'Final Countdown'?
When Is It Out?
Darksiders 3 will release for the PC, Xbox One and PS4 on November 27th. I'll save you any difficulties on the maths, that's this Tuesday.
THQ Nordic will hope that this latest instalment will do better than previous ones and so far, we have to admit, things are looking to be more positive in that regard. We will, of course, have to wait and see. The good news is though, we don't have to wait for long!
What do you think? – Let us know in the comments!