DARPA Tests Load-Shifting Exoskeleton on Soldiers
---
---
---
Cernescu Andrei / 6 years ago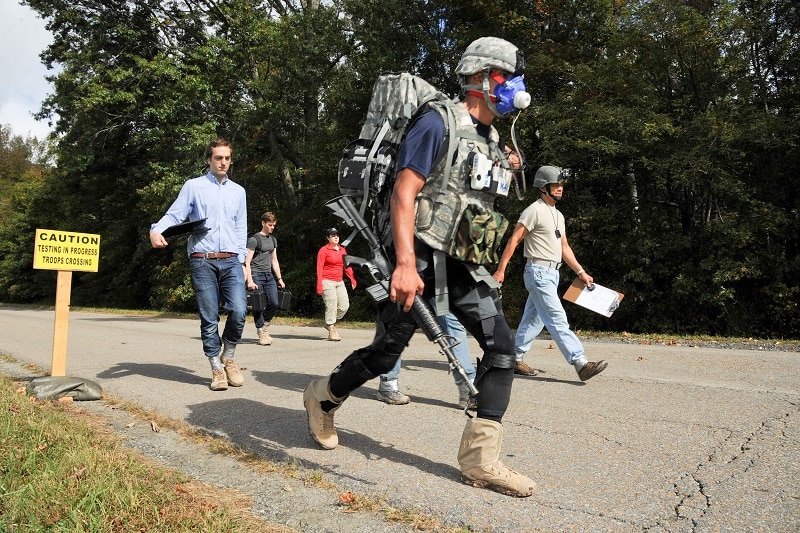 War has been around since we can remember but the way war is carried out has changed a lot over the centuries. Nowadays, soldiers rely on advanced weapons, gadgets and outfits to keep them out of harm's way, and it looks like they will soon be able to carry incredible loads as well thanks to a special robotic exoskeleton designed by Harvard's Wyss Institute. Not too long ago, DARPA has actually tested a functional exoskeleton at Maryland's Aberdeen Proving Ground, and the results are definitely promising.
What's interesting is that this exoskeleton doesn't look at all like something out of a comic book, and that's because it was built using a selection of flexible textiles that incorporate numerous sensors. The sensors are able to detect strain and then mimic the movement of the soldier's legs in order to provide much-needed support for the joints and muscles. By wearing this advanced product, the soldier is able to carry more weight without straining his body, but the exoskeleton can also collect important data regarding the wearer's walking patterns and burned calories. This means that the army can analyze the soldier's physical condition with great accuracy, and that's always a big plus when we're talking about important missions.
Have a look at the video below to see the exoskeleton in action.
Thank you Popsci for providing us with this information.