DDR4 DRAM Prices Expected to Rise by 12.5% in 2017
---
---
---
Ashley Allen / 6 years ago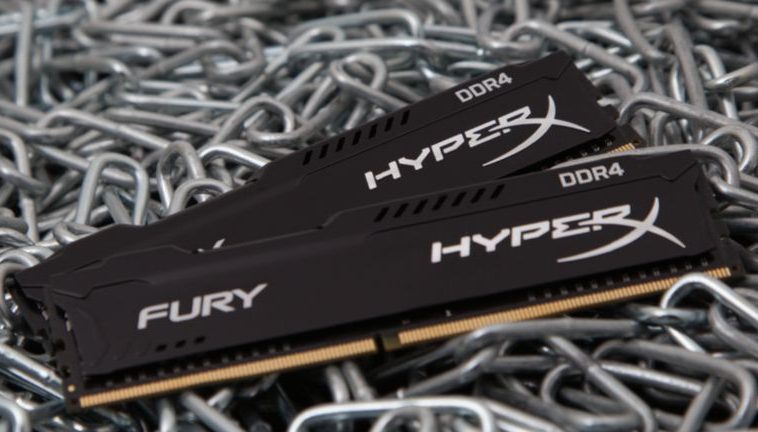 The price of DDR4 DRAM is expected to rise by up to 12.5% this year due to production issues, according to DRAMeXchange, a division of Trendforce. DRAMeXchange reports that quality problems with production of DDR4 DRAM are set to exacerbate the already sparse supply issues the industry has been experiencing in 2017, meaning that the price of the average 4GB DDR4 module is set to go up from $24 to £27.
"PC-OEMs that have been negotiating their second-quarter memory contracts initially expected the market supply to expand because Samsung and Micron have begun to produce on the 18nm and the 17nm processes, respectively," Avril Wu, research director of DRAMeXchange said. "However, both Samsung and Micron have encountered setbacks related to sampling and yield, so the supply situation remains tight going into the second quarter and PC DRAM prices will continue to rise through this three-month period."
One factor that has impacted DDR4 production is Samsung's transition to 18mn PC DRAM products, and the associated high defect rate caused by this process switch, during the first quarter of 2017, while Micron's 17nm products are taking longer to produce than expected.
"Besides the larger price hike for PC DRAM products, prices of server DRAM products for the second quarter are projected to rise by 10~15% sequentially on average," Wu explained. "Compared with PC DRAM and server DRAM products, mobile memory products will have the smallest price increase during this three-month period, estimated at under 5% from the preceding quarter. The moderate price uptick for mobile memory products is mainly attributed to slowing shipments from China-based smartphone makers. On the other hand, prices of eMCP products are expected to go up by around 5% versus the first quarter due to the additional factor of NAND Flash shortage."