Is Debian Founder's Death Linked to Allegations of Police Brutality?
---
---
---
Ashley Allen / 8 years ago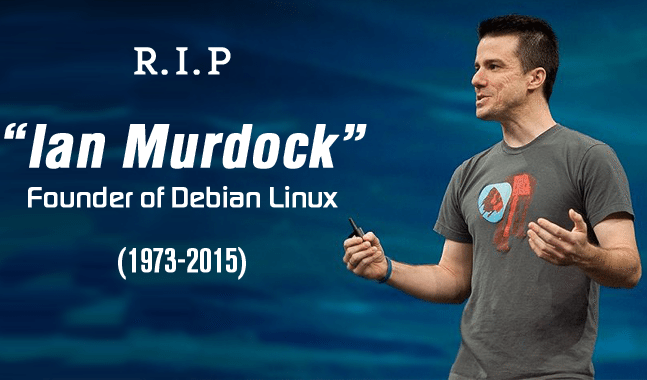 The tragic and mysterious death of Debian founder Ian Murdock was revealed by Docker on 30th December. The day before his death, Murdock posted a series of disturbing tweets in which he threatened to kill himself, later revealing that he was falsely arrested (for "[Knocking] on [his] nieghbor's door," as he puts it) and assaulted by police. He died hours later, and his Twitter account was deleted.
During Murdock's last hours on Twitter on 29th December, preserved by Archive.is, he tweeted:
"i'm committing suicide tonight.. do not intervene as i have many stories to tell and do not want them to die with me #debian #runnerkristy67"

"My career is over now, so I'll be gone soon."
He went on to allude to an altercation with police, during which they assaulted and threatened him:
"they beat the s*** out of me twice, then charged me $25,000 to get out of jail for battery against THEM"

"i had to go to the hospital"

"they followed me home"

"then they pulled me out of my house and did it again"

""We're the police, we can do whatever the f*** we want..""

"Maybe my suicide at this, you now, a successful business man, not a N*****, will finally bring some attention to this very serious issue."
Murdock the expressed a U-turn on his intention to kill himself that night, instead pledging to dedicate the rest of his life to exposing police brutality:
"I'm not committing suicide today. I'll write this all up first, so the police brutality ENDEMIC in this so call free country will be known."

"(1/2) The rest of my life will be devoted to fighting against police abuse.. I'm white, I made $1.4 million last year,"

"(2/2) They are uneducated, bitter, and and only interested in power for its own sake. Contact me imurdock@imurdock.com if you can help. –ian"
Yesterday, Wikileaks confirmed Murdock's arrest by the San Francisco County Sheriff's Office on 27th December with a picture of his bail release record:
Arrest records show deceased Debian founder Ian Murdoch was arrested on the 27th of December https://t.co/HspUTyTDK7 pic.twitter.com/yiutCwAae0

— WikiLeaks (@wikileaks) January 1, 2016

Murdock promised in a series of tweets that a detailed account of the trauma he claimed to have suffered at the hands of police would be posted to his blog:
"I'll write more on my blog later. But the police here beat me up for knowing on my neighbor's door.. they sent me to the hospital."

"Writing up my experience for others to hopefully prevent others from police abuse then you won't hear from me again"

"i'm going to post my case on my blog.. if anyone can post it on hacker news or wherever i would apprieciate it"
Murdock died before any such entry was posted.
According to San Francisco police spokeswoman Officer Grace Gatpandan, Murdock was arrested for trying to break into his neighbour's house, and that his injury that required hospital treatment was sustained when he hit his head in the back of the police car after a struggle with officers.
The cause of Murdock's death has yet to be confirmed.
All tweets presented as written, except where censored.
Image courtesy of The Hacker News.