Deepcool DQ750 Quanta Semi-Modular Power Supply Review
---
---
---
Ryan Martin / 8 years ago
Introduction & Packaging
---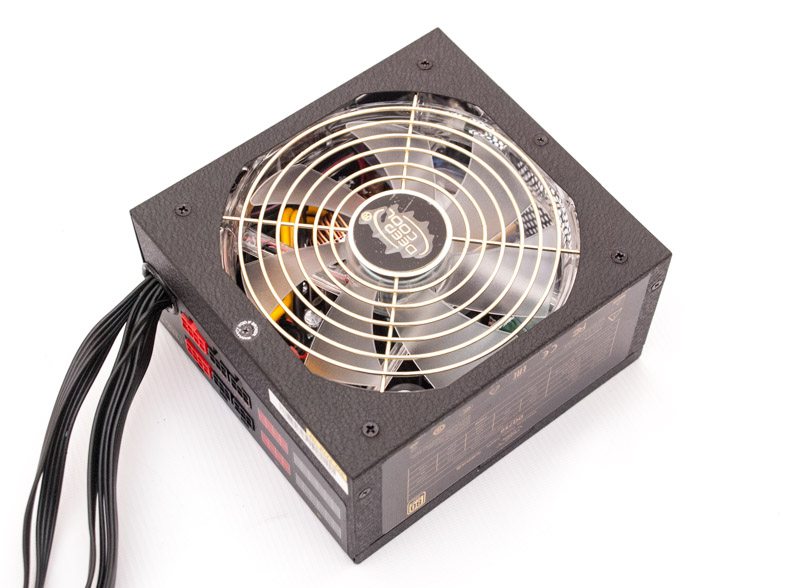 Deepcool have been making their presence felt in the PC DIY market increasingly more over the last year. They have made a push towards gaming and enthusiast market segments with new cooling solutions, cases and power supplies. Today we have one of Deepcool's newest power supplies on the test bench: the Deepcool DQ750. As its name suggests, this is a 750 watt power supply and it is very much targeted at PC enthusiasts with 80 Plus Gold certification, a Blue LED fan and a modular design with flat black ribbon cables. Deepcool have opted for a semi-modular design but unlike some power supply vendors they have also ensured that the hard-wired cables conform to an all-black aesthetic just like the modular cables. Deepcool's expansion into the power supply market for consumer buyers is certainly an interesting one and given that Deepcool have teamed up with Corsair's preferred OEM Channel Well Technology we could see Deepcool competing for similar buyers with similar features. Let's see what the DQ750 has to offer.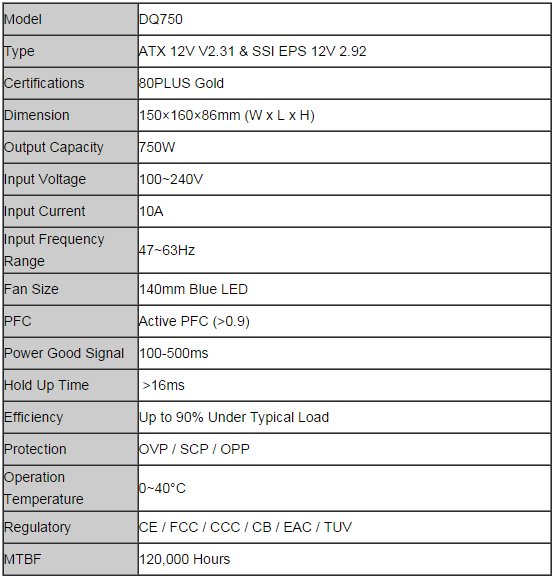 Packaging and Contents
Packaging is fairly simple for such a high-end unit; a gold colour scheme is used to reflect the unit's efficiency certification. I'm not so sure about the "Enjoy Your Cool Life" slogan; it seems it was thrown together in just a few moments.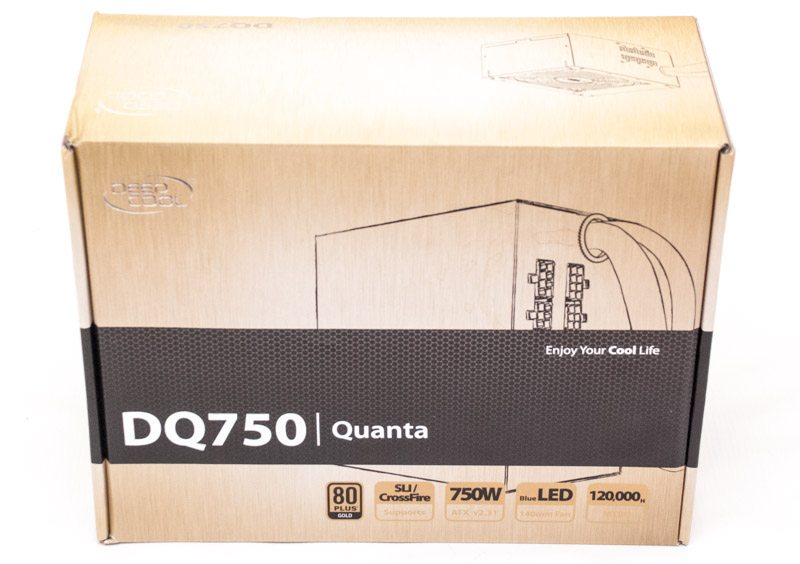 Included with the DQ750 is a power chord, four black case screws and a warranty card. Note there is no manual provided, in physical form or online at the product page, which is a bit strange. Deepcool also do not provide any cable ties.