DeepCool LT520 AIO Liquid Cooler Review
---
---
---
Mike Sanders / 4 weeks ago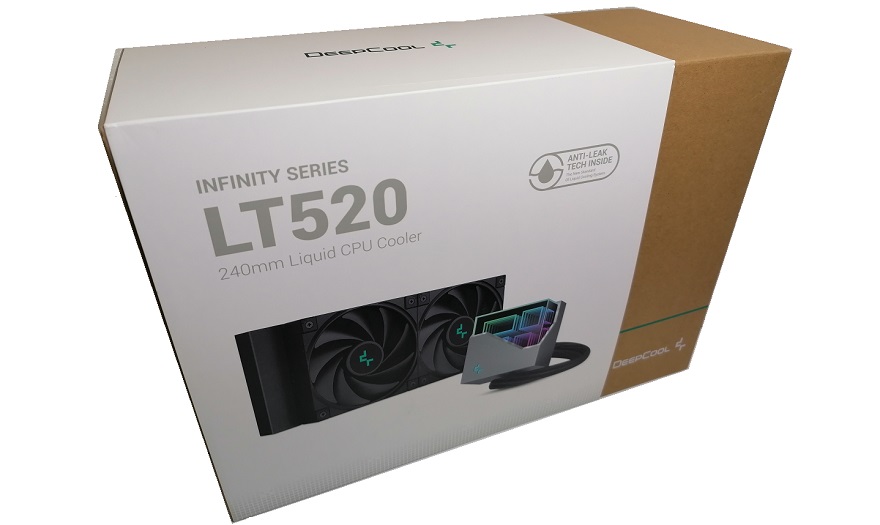 Exterior Packaging
DeepCool continues to retain its somewhat spartan nature of packaging, but in truth, many still consider this a notable improvement over their prior presentation style. – While it's not exactly fancy, it's certainly good enough, and, let's be honest, where would you rather see DeepCool look to try and save some money? In the product or in the presentation?…
With that being said though, the front is still more than good enough with them giving you a nice clear image of the AIO liquid cooler so you know, pretty much at a single glance, exactly what you're getting here.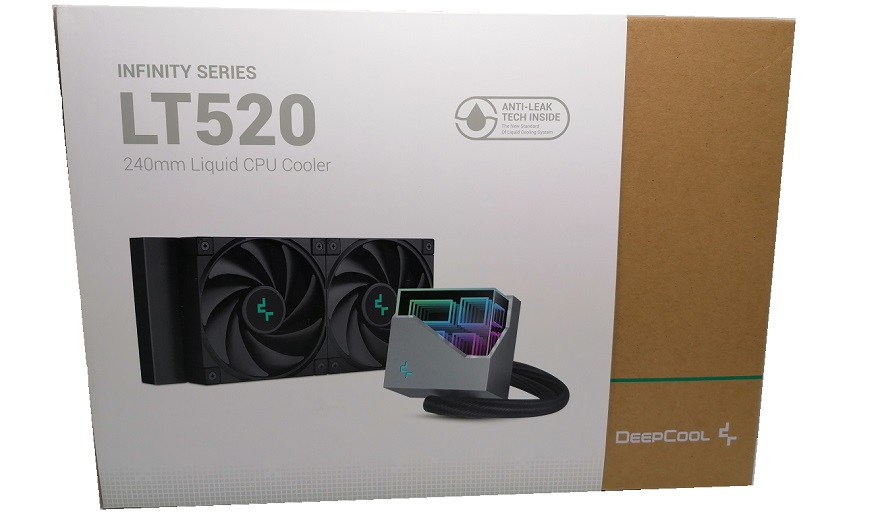 The rear of the packaging goes into some of the key specifications with a blurb section covering the overall key features of the DeepCool LT520. In truth though, with its off-grey on a white background, and not to mention a notably small font, this isn't particularly easy or friendly on the eye. – Still though, while basic, DeepCool still more than capably conveys exactly what consumers should expect from the LT520.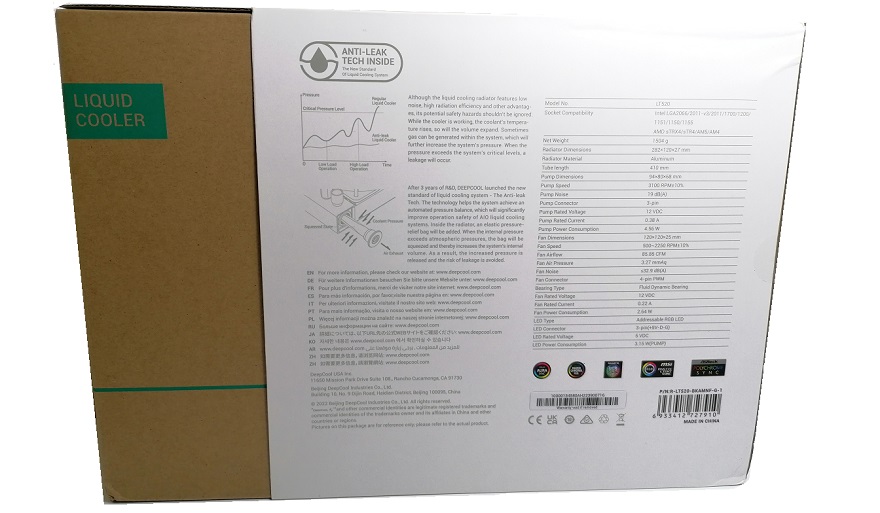 Accessories!
In terms of accessories, the DeepCool LT520 is certainly rather basic giving you pretty much what you need to install this and, well… That's about it really. – With that being said though, there are still some nice little additional inclusions that win some points with me.

Key among these is that DeepCool provides you with a splitter cable to easily hook up the two radiator fans. – It might sound like a really basic point, but I absolutely hate it when multiple fan cooling solutions don't come with splitters (and trust me when I say that this is in the vast majority of cases). – The only thing I would've perhaps also liked to have seen included is a manual SATA power cable for the ARGB lighting. In other words, if you want the light show included, you're going to need either an ARGB-compatible motherboard or your own kind of adaptor (fortunately, I have both).