DeepCool Steam Castle mATX Chassis Review
---
---
---
Peter Donnell / 8 years ago
Introduction
---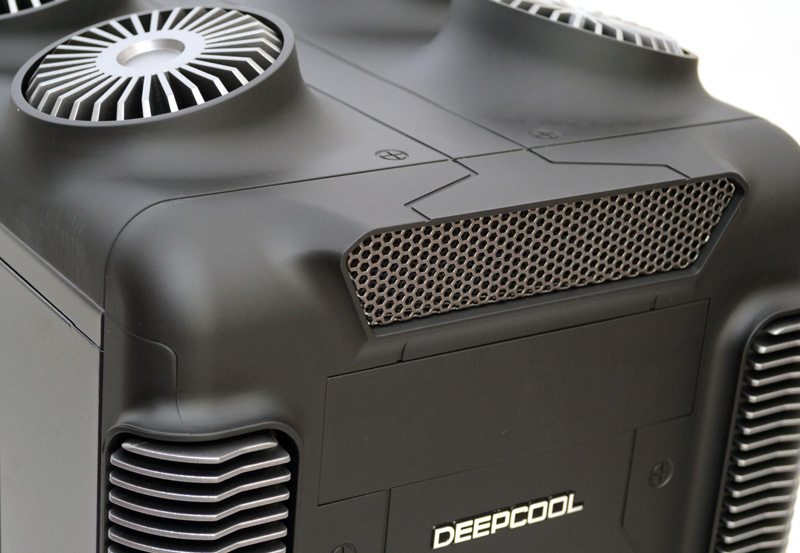 The DeepCool Steam Castle is finally here! I've waited such a long time for this chassis after first seeing it at CES in January, then once again at Computex 2014 and each time I've seen this chassis it has been tweaked and fine tuned to become the final retail product that I have here today.
The Steam Castle is certainly unique in terms of design, DeepCool tried to push the limits of normal chassis aesthetics by creating a SteamPunk inspired product for the mATX market and the result is something that is certainly unique, but also runs the risk of being a Marmite product, you're either going to love it, or you're going to hate it. It's not the first product in this size category to try and shake things up, BitFenix played their hand with their Prodigy and subsequent models, Aerocool recently released their Dead Silence Cube, Parvum released their unique water cooling friendly chassis and many others, each trying to offer something a little bit different from the more conventional tower chassis or HTPC style units.
Gamers love these small-but-capable style cube chassis, they can still pack plenty of gaming hardware, but keep a form factor that allows you to pick up the system and easily move it to another location, something that is proving incredibly popular with the LAN gaming crowd. So let's jump right to it and look at what DeepCool have to offer with the SteamCastle.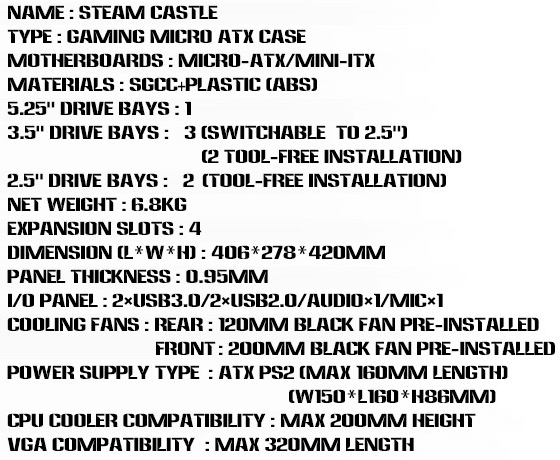 The box is fairly straight forward, a quick run down of the major specification on the left, as well as a set of boxes to indicate which colour model you have, we have the black one. In the box I found a small set of screws, cable ties and a user manual.