DeepCool Unleash Some of the Best Budget Chassis… Ever!
---
---
---
Peter Donnell / 3 years ago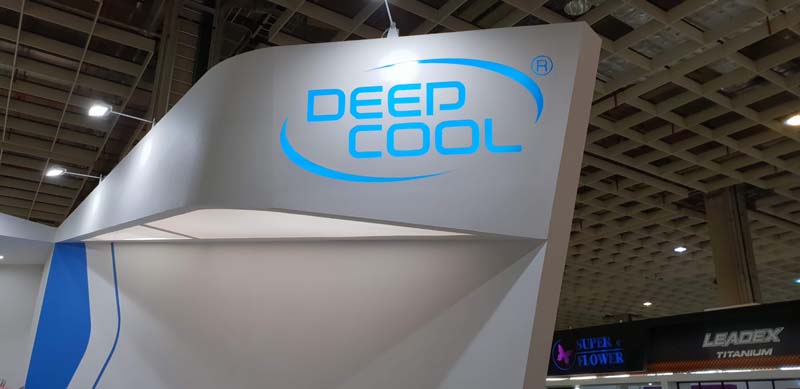 DeepCool Computex 2018
We see a lot of new chassis when we visit any show, and for the most part, most of them are quite similar. If anything, the new cases from DeepCool aren't anything new, they're certainly not that unique. However, they left us stunned regardless. The MATREXX series features an LED RGB strip light on the front panel, as well as dual tempered glass panels, so they're ticking all the right boxes. I should stress that while they have RGB fans, they're simply added for display and not included.
MATREXX 55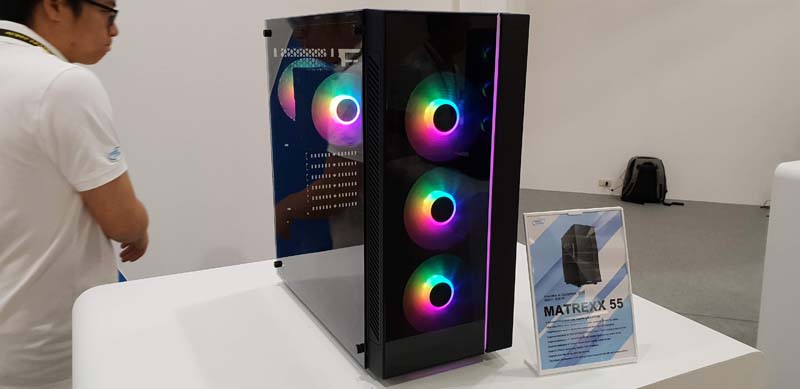 The MATREXX 55 is the smallest of the set and by far the most impressive to my eyes. It'll support an ATXmotherboard, large graphics cards, water cooling, 360mm radiators, dual tempered glass windows.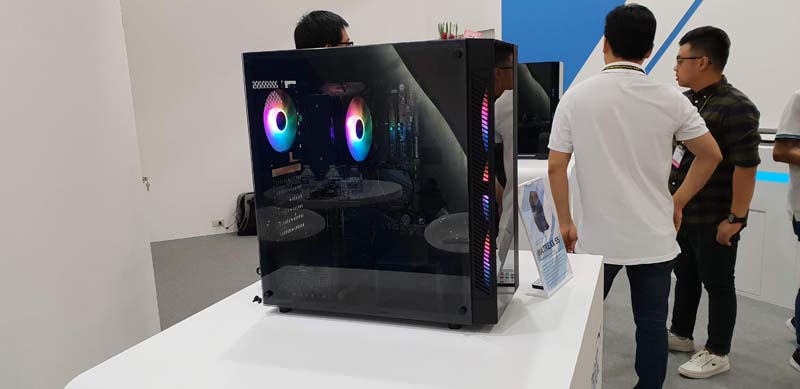 So how much does it cost? $80, nope, $60, not even close, keep going a lot lower, $39. I mean, seriously, how is that even possible! If this isn't the biggest superstar chassis for the budget market in years, I don't know what is!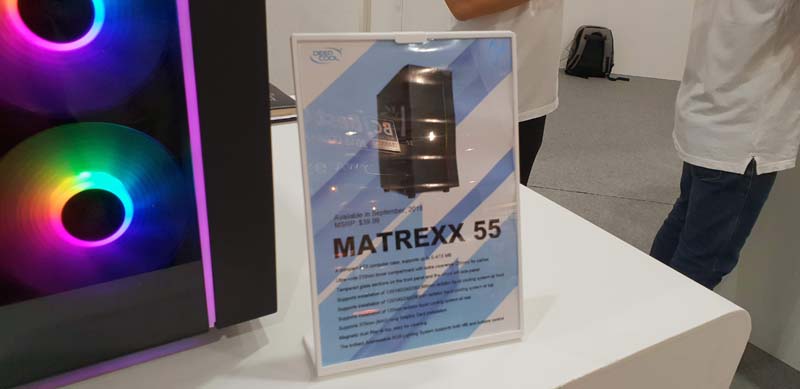 MATREXX 70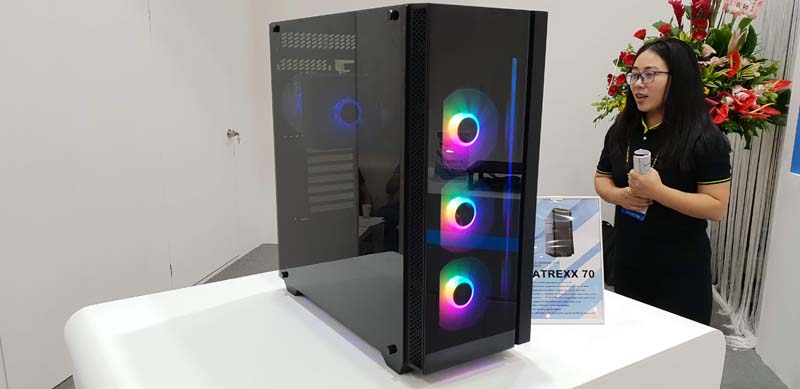 For something a little bigger, the MATREXX 70 stands taller yet slimmer and will provide space for two 360mm radiators. That one will cost just $59.99!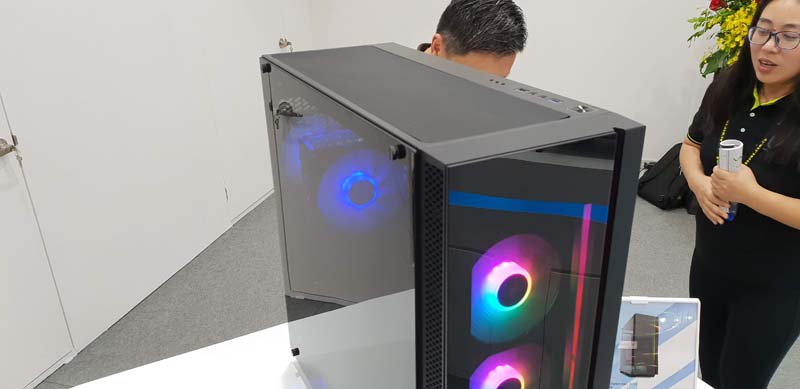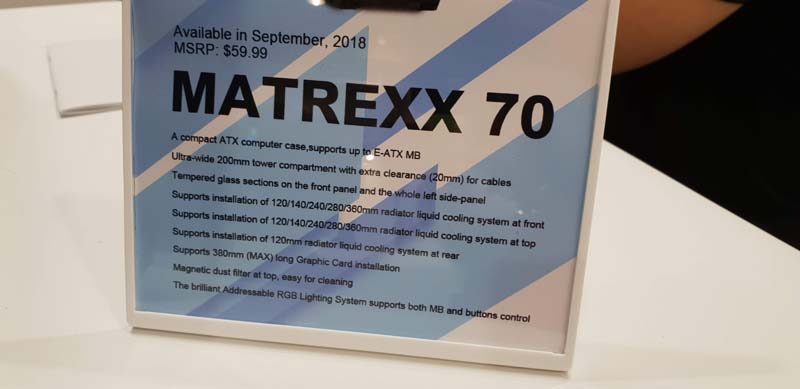 MATREXX 75
Finally, the big daddy of the range is the MATREXX 75. This one stands tall with room for an E-ATX motherboard, GPUs of up to 390mm, and dual 360mm radiators. as well as a bottom 240mm mount. The top panel feature removable noise dampening covers too.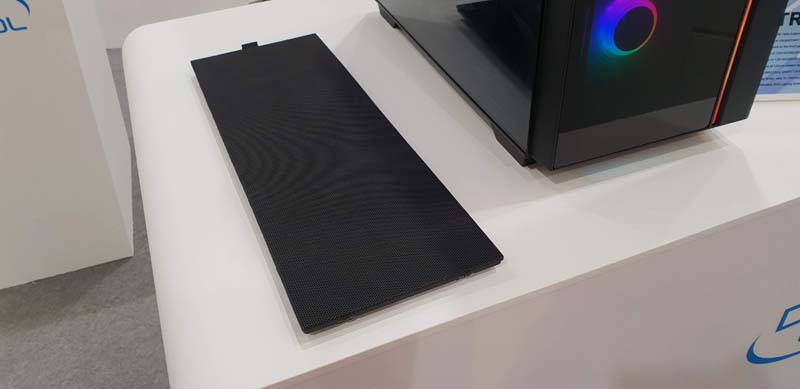 That's enthusiast territory and still at mid-range prices of just $79.99. This one even comes with swappable front panels; glass or mesh.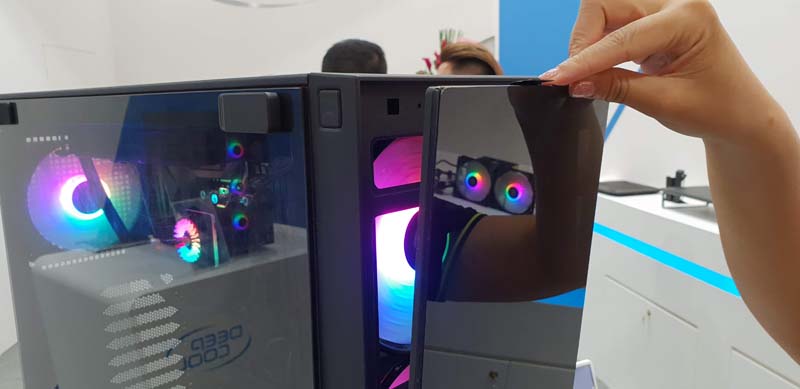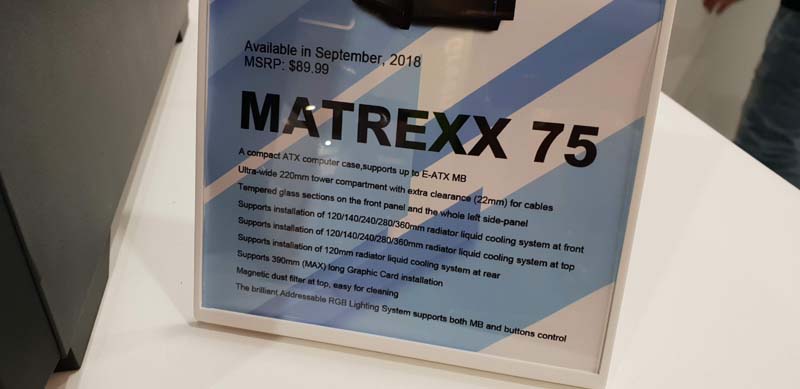 The chassis will be launching in September, and we already know a few big retailers have bought up the lot, they know a good thing when they see it. Expect to see these sell like crazy on launch day.
Cooling
Their new GAMMAXX GT TGA, part of the TUF alliance, and looking great for the latest ASUS series of motherboards.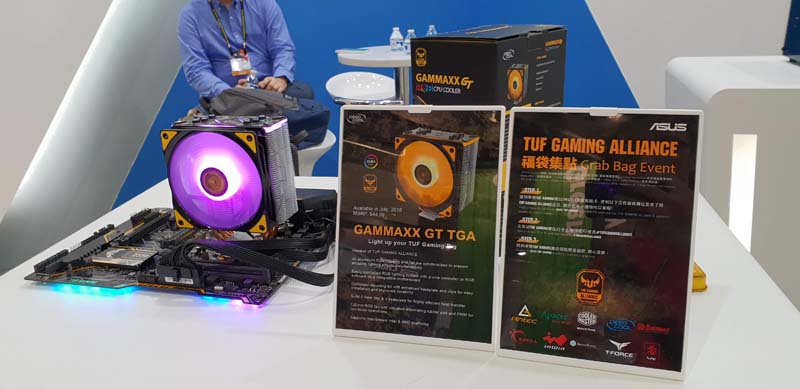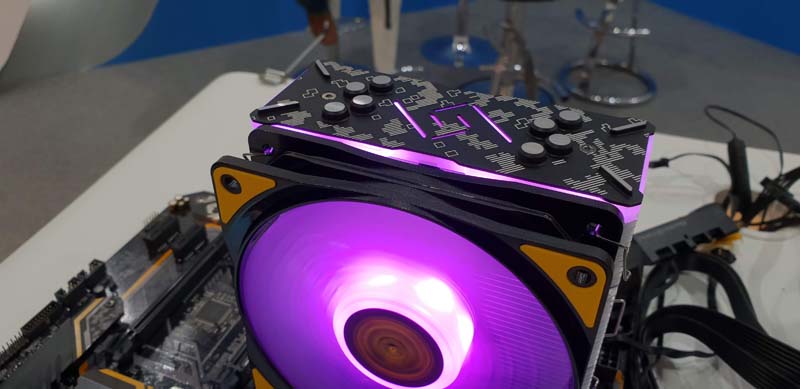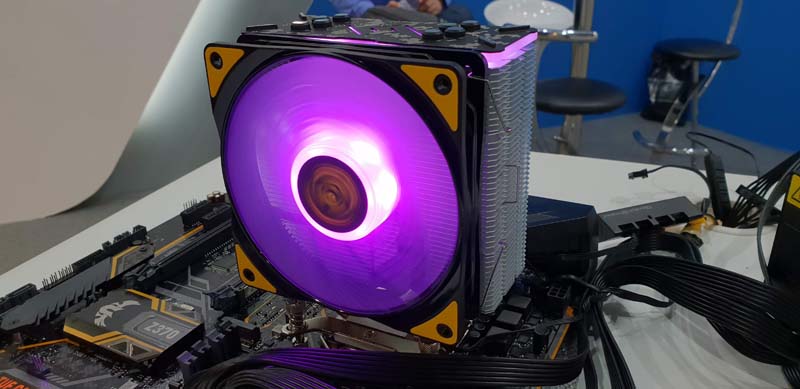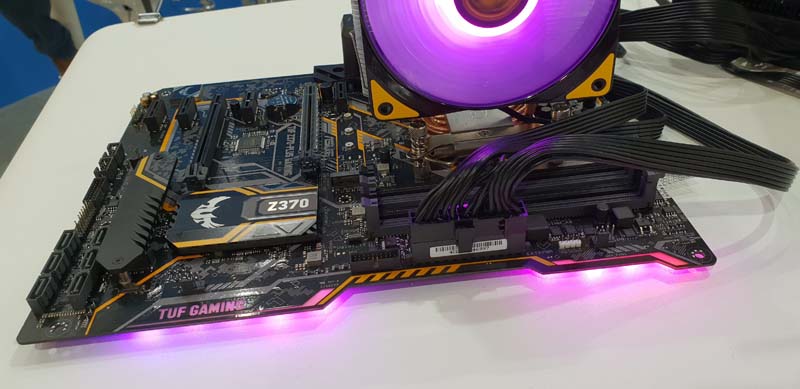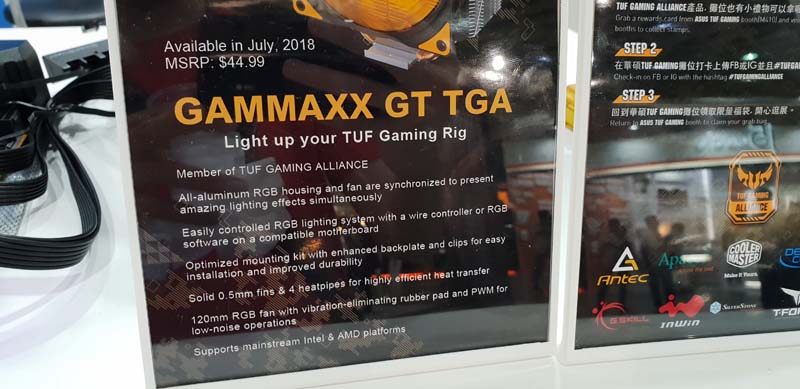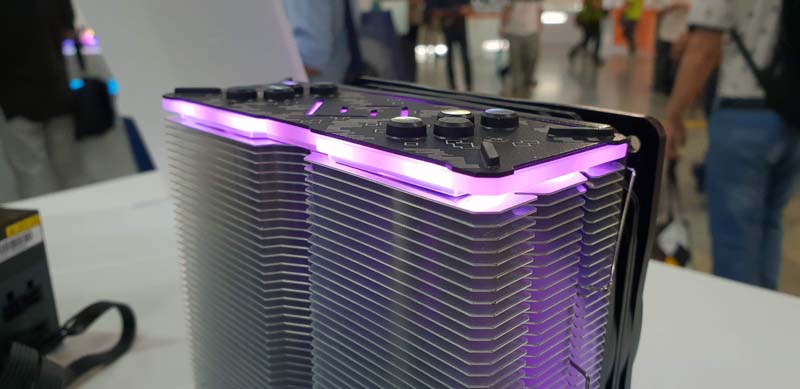 CF Fans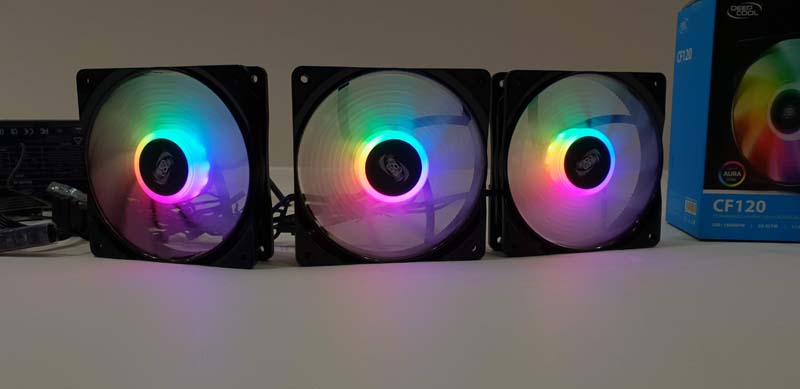 Their new 120mm and 140mm RGB fans. Addressable LEDs, AURA Sync compatible, and the prices are competitive too. They'll be about $22 for one or $60 for three.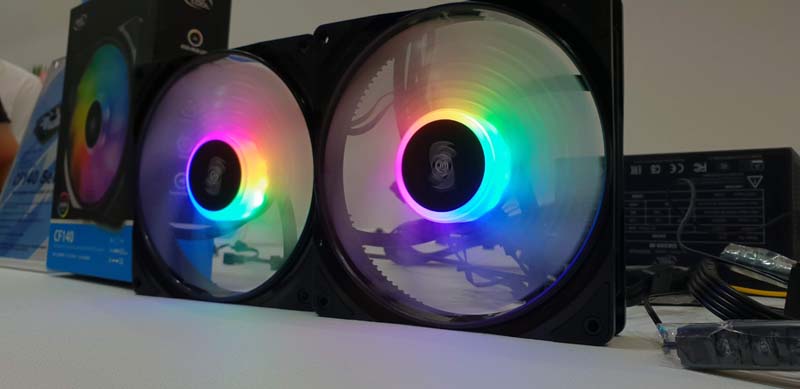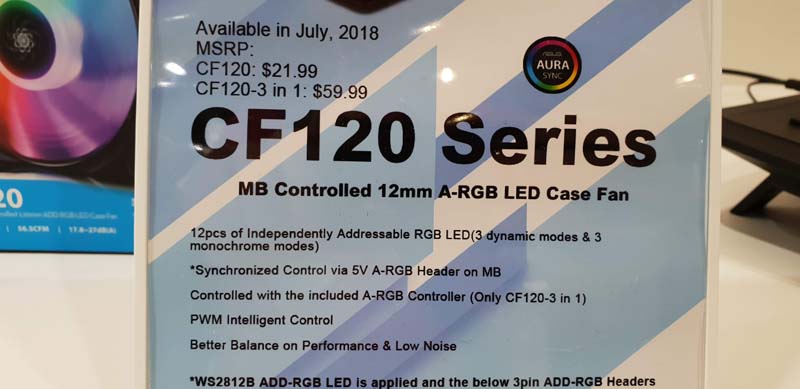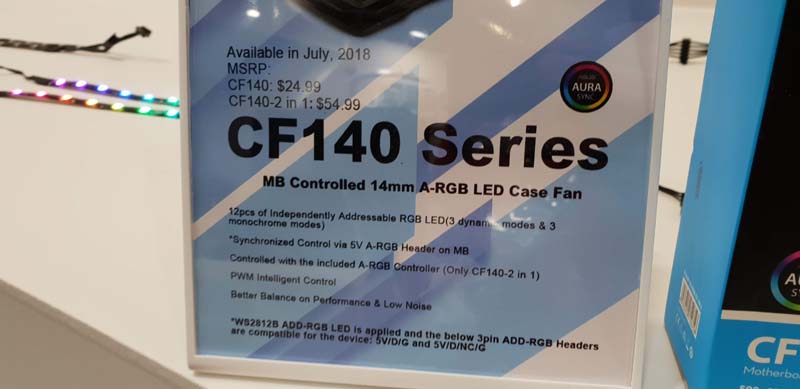 Add to that their RGB strips, which all connect to the same 5v hub as the fans, and you can kit your whole rig out with lighting easily. Plus, the strips are well under $20!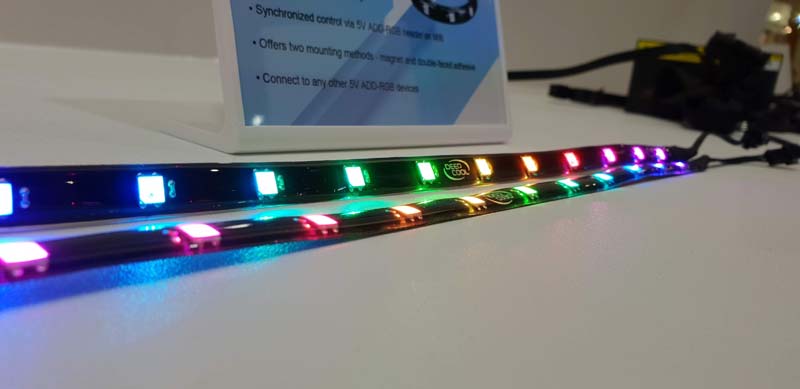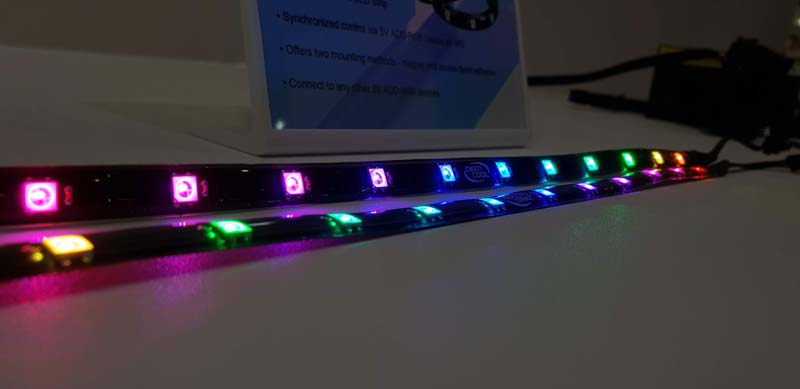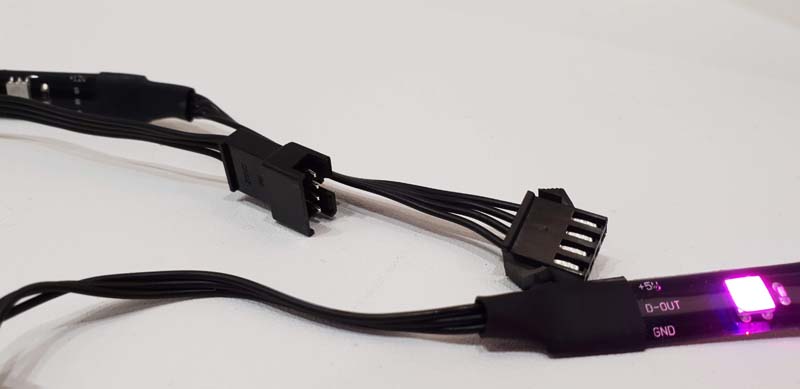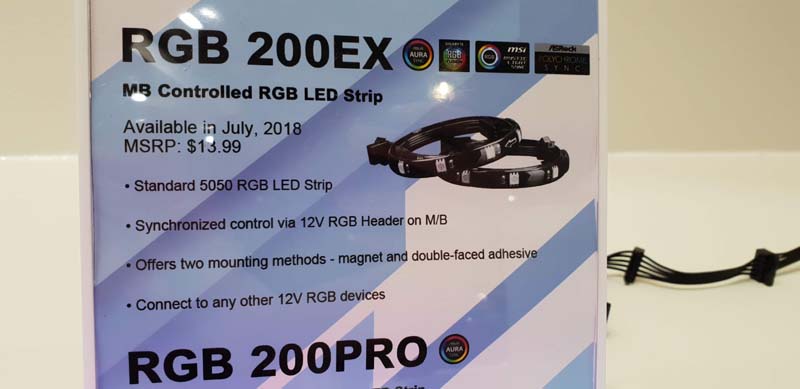 Computex 2018 Coverage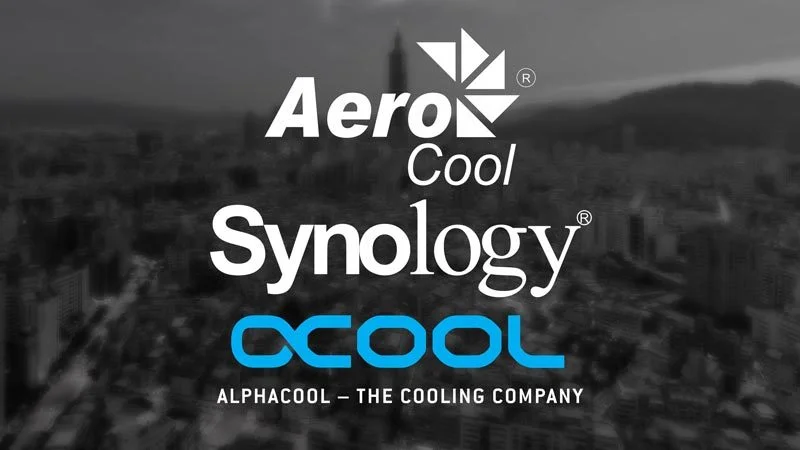 We would like to say a big thank you to our sponsors Aerocool, Synology, and Alphacool. Remember, you can check out even more Computex 2018 coverage on eTeknix.com here, as well as our latest 4K video coverage on our YouTube channel. You'll find our social media links below. Follow us for even more information, teasers, previews, updates and more!