Denuvo Removed from Mass Effect Legendary Edition
---
---
---
Peter Donnell / 2 years ago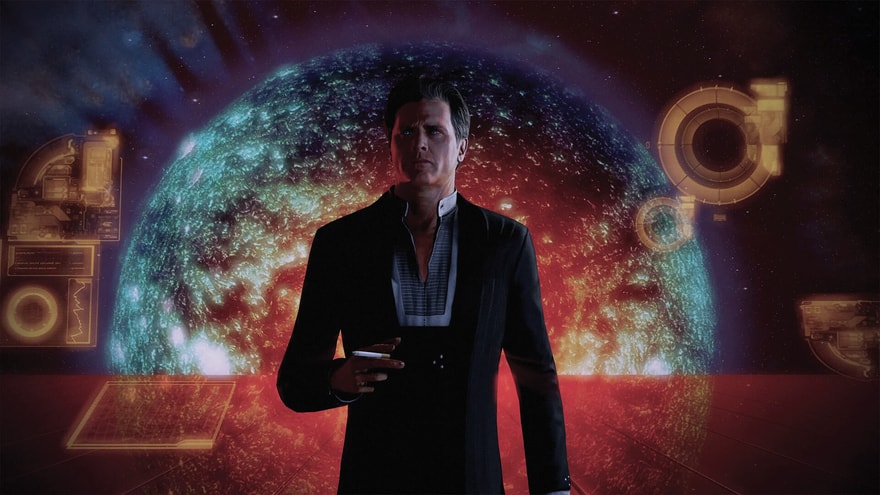 The latest update for Mass Effect Legendary Edition has come with a rather interesting addition; the complete and total removal of the Denuvo DRM. It was reported last night by a redditor on the CrackWatch subreddit. As you can see, the information below taken from SteamDB logs the overall file changes from the most recent update.
Removed file – Game/ME3/Binaries/Win64/dbdata.dll (1.01 MiB)
Removed file – Game/ME2/Binaries/Win64/dbdata.dll (1.01 MiB)
Removed file – Game/ME1/Binaries/Win64/dbdata.dll (1.01 MiB)
Modified file – Game/ME1/Binaries/Win64/MassEffect1.exe (-299.86 MiB)
Modified file – Game/ME2/Binaries/Win64/MassEffect2.exe (-287.79 MiB)
Modified file – Game/ME3/Binaries/Win64/MassEffect3.exe (-312.45 MiB)
Mass Effect Legendary Edition
This was later confirmed by multiple users with the Protection iD software checker. As you can see, the only remaining "DRM" was the EA DRM Stub Loader. However, this is a pretty basic level of protection, and between me going to bed and getting up this morning, that's already been bypassed.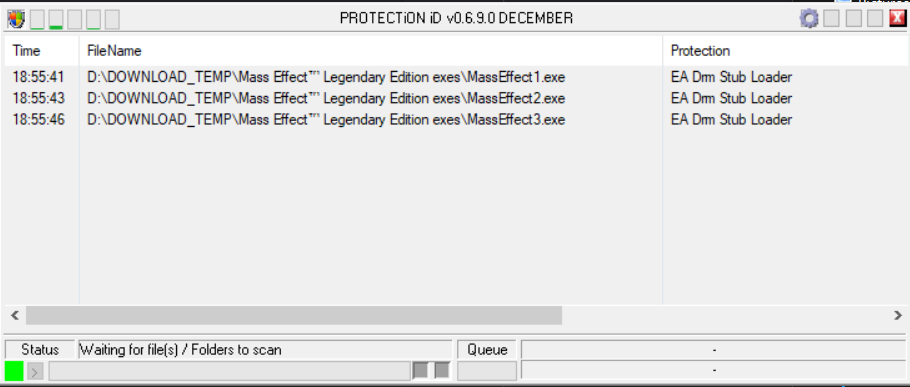 As I sip my morning Coffee, Mass Effect Legendary Edition has started to appear on some less reputable parts of the internet, and Repack groups are already posting updates that it's on the way later today. While I don't condone piracy, I do take their statements as a solid confirmation that 1) Denuvo is completely removed and 2) any remaining protection has been cracked. Of course, I won't be providing sources to any of this part.
As for why they removed it? It's suspected this could be due to the upcoming addition of ME3 multiplayer, perhaps if they shift to an online-only DRM, but so far, this is purely speculation. You never really know with EA, really.
Changelog
It's likely no surprise that EA didn't include this information in the changelog. However, you can see the rest of the update detailed below.
Mass Effect Legendary Edition June 7th Patch Notes
General
English spoken dialogue can now be selected separately from subtitle language
Resolved issues with unlocking some achievements/trophies, such as the Paramours or kill count trackers
Corrected pre-rendered cutscenes that were darker than intended after the previous update
Wireless headsets/devices no longer cause issues with the Xbox launcher
Improved PC performance across various hardware configurations, including on Virmire
Fixed an issue on PC where non-standard characters in the operating system's username would prevent the game from launching

Removed the dependency on the AVX instruction set in the launcher

Other minor calibrations and fixes, including some instances of crashing
Mass Effect
Fixed an issue that prevented players from reaching the max level
Fixed an issue where tier VII Spectre – Master Gear was inaccessible
Various collision improvements
Fixed an issue that would prevent the ability to interact with objects
Lowered audio volume on Mass Relay load screens
Improved eye animations for male characters in some scenes
Mass Effect 2
Toned down the intensity of fog on Illium
Fixed an issue where a character's eyes at the end of the Overlord DLC were unintentionally red
Reduced the max credits that can be carried from Mass Effect to Mass Effect 2 down to 100k for more balanced early-game progression

Credit carryover maximum now matches carryover from the original release
Posthumous banking fees are a lot! It's a great way to dodge taxes.
Mass Effect 3
Resolved an issue where English dialogue no longer played during the Citadel DLC for German and Italian localizations
Fixed an issue where some key characters weren't appearing as intended during the Citadel DLC