Denver Police Caught Using Database For Personal Gain
---
---
---
Gareth Andrews / 8 years ago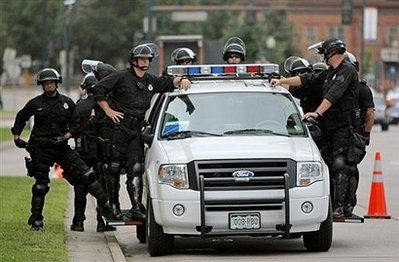 In this day and age, we like to think that our information is well protected. We know that isn't always true though with companies like TalkTalk and even children's toy company VTech having their data exposed in hacks. So what about the people who have access to our information? Well, it would seem that Denver police could be in trouble after it was revealed that some of their officers have used their access to information for personal gain.
The report outlining this was created by independent monitor Nicholas Mitchell and lists not just one but multiple "wrongful searches" where an officer used their access to find out information beyond work needs. An example of this was when a female hospital employee spoke with an officer, only to return home and find a message on her personal phone. To make matters worse she had never given her contact details to the officer, who it turns out, used their access to the database to find out her contact details.
In another example, an officer received a call from a woman who was in a custody dispute with her boyfriend over their teenage daughter. The women learned that her ex and their daughter had been given a lift by another individual and asked an officer to run the licence plate of the individual, even providing the women with information from the search. The women in question than rang the individual and revealed that she had personal information, including his home address.
What is the worst part about all of these situations? It would appear that the officers in question were never truly punished, with the most someone suffered because of this was a few days suspension without pay. The misuse of government property and information, and, in fact, breaching people's data privacy and security, is by all means criminal in nature and goes to show that sometimes when people are afraid of who has access to their data, they have more than a right to be worried.