Destiny 2 Open Beta Gets Extended for 2 More Days!
---
---
---
Mike Sanders / 6 years ago

Destiny 2 is looking to be one of the biggest Autumn releases this year. While the open beta has been running for a little while now, the doors seemed destined (see what I did there?) to be slammed shut yesterday. I, therefore, have some good news for you. Just in case you missed your opportunity or want to play a little more. The developer, Bungie, has decided to extend this deadline for a couple more days.
Destiny 2 – Improving where is needed and removing what was required
The initial reports from the beta are generally looking to be quite positive. It is thought that Destiny 2 is going to be removing all of the negative aspects of the original while improving on what made it so good. To call Destiny a great game, to me, is a stretch. It's what I would call a flawed masterpiece, in that it was a brilliant concept and excellently executed, it, however, had enough problems to not make it a top-tier title.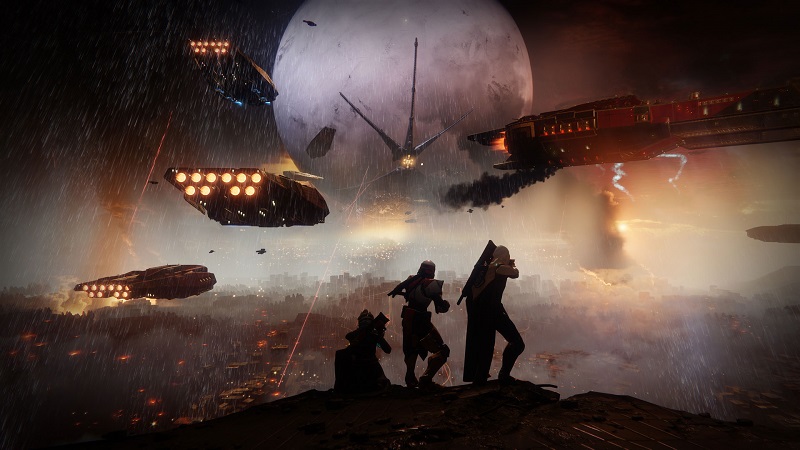 An example of this would be the random weapon/armour perk from the previous game. You can read here how the developer has promised to fix this in Destiny 2. All in all, its encouraging stuff and could lead to this being one of the best games of 2017.
When is the open beta extended to?
The open beta was scheduled to shut yesterday. It has, however, been confirmed that this has now been extended to July 26th. 5pm Pacific time to be exact. The report via, NextPowerUp, will be met with a lot of enthusiasm by the players who seem to be enjoying it quite a lot.
The Destiny 2 Open Beta has been extended through Tuesday 7/25 for additional service testing. Expected completion is 6 PM PDT.

— Bungie Help (@BungieHelp) July 23, 2017
You therefore still have time to try to sneak in and give this game a go. From what I'm seeing, this might achieve what the previous didn't quite, and wouldn't that be awesome?
Destiny is scheduled for release on the Playstation 4 and Xbox One, September 6th, 2017. A PC version will follow on October 24th. I look forward to seeing you on the battlefield, just don't ninja my kill, please.