Details on the Cancelled Microsoft Surface Mini Finally Leak
---
---
---
Mike Sanders / 6 years ago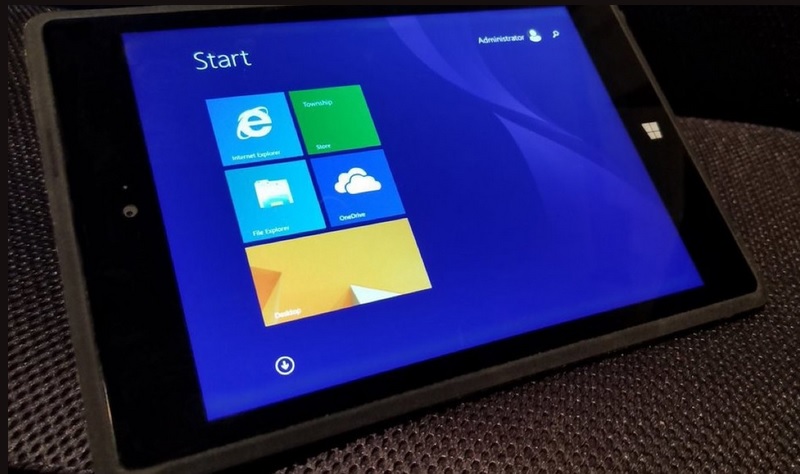 In 2014, the Surface Mini was a hot topic . It's release would see Microsofts first real venture into the mini-tablet world in both a design and production level. It was therefore met with quite some shock when the product was summarily cancelled. Well finally, after 3 years, we get to see what it would have looked like.
What caused the cancellation of the Surface Mini?
The surface mini was scheduled to be released in conjunction with the Surface Pro 3 as a smaller 'lightweight' version. Unfortunately technological and pricing limitations forced Microsoft to summarily cancel the Surface Mini. With the Surface Pro 3 receiving good reviews, Microsoft never felt inclined to revisit the Surface Mini.
Windows have of course since released operating systems compatable and designed to run on touch screen products. They have however, more often than lot, lost out to the technologically superior Apple products or less expensive Android alternatives.
We reported on the cancellation at the time citing the reason:
"Compared to other small-size tablets in the market, the Surface Mini's specifications have nothing in particular to boost its competitiveness and therefore Microsoft has decided to postpone the tablet's launch and may not even launch it to the market at all, the sources said."
After being seemingly abandoned for 3 years, images of the product have finally been revealed reports NextPowerUp.

Was it going to be any good?
Probably not. As above, Apple had the high-end market pretty sewn up and Android was happily picking up all the crumbs. Microsoft simply came too late to the tablet market. Similar to the phone market, they completely misjudged just how much it was going to boom. While Bill Gates may lament that he is slightly less filthy rich than he might be, I'm fairly sure he doesn't lose too much sleep over it.
With the specs reported having an 8″ 1140 x 1080 display, a Snapdragon 800 processor, 1gb of RAM and 32gb of expandable storage, the irony is that on power terms, this would have been for an 8″ tablet pretty decent.
I think it is fairly safe to say though that Microsoft will never attempt to go into the tablet market, at least not at the current level of technology. If something happens to completely change the market they may consider re-entering, but at the moment, as with phones, Microsoft missed the boat and there's no point trying to paddle after Apple when they're steaming away.