Detective Pikachu Game Gets A New Trailer!
---
---
---
Mike Sanders / 6 years ago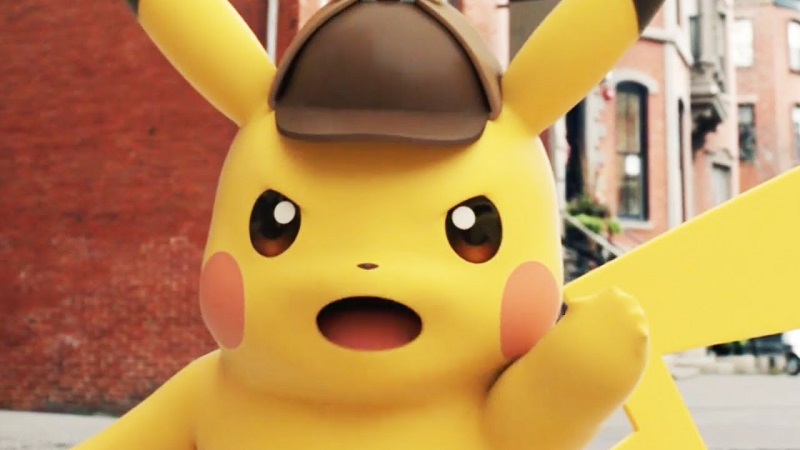 Detective Pikachu
One of the stranger games to be on our radar in the last 12 months has been Detective Pikachu. Putting you in the role of perhaps the worlds most loved cartoon character, in something like a Professor Layton style of game you must solve puzzles and mysteries.
Already this will have some people reaching for their wallets and with the release, shortly due, a brand new trailer has been released.
What does he sound like?
Well, despite Pikachu better being known for his high-pitched 'Pika pikaaaaaaa' he now has the voice of a seemingly middle-aged man. Such a change will undoubtedly be met with confusion, anger and I daresay somebody is going to make a big deal of it somewhere, but if you can get over that, then the game looks amazingly fun.
The game, also tying in with the launch of a Pikachu Amiibo has 'massive success' written all over it. It may surprise many that Nintendo has chosen to make this a 3DS/2DS exclusive rather than the Switch, but even so, it's not as if there are millions of handheld owners out there. With mine sat in the cupboard for a little while now, this game might be enough to tempt me to get it out.
When is Detective Pikachu out?
Detective Pikachu will release on the Nintendo 2DS and 3DS on March 23rd. I must admit, it's hard to not get a little enthusiastic about there. Somewhere, deep inside of me, there is a kid who still really loves Pokemon.
What do you think? Excited for the game? Will you get it? What about Pikachu's voice? – Let us know in the comments!