Diablo Immortal Player Spends $100K And Are So OP They Can't Get a Matchmake!
---
---
---
Mike Sanders / 1 week ago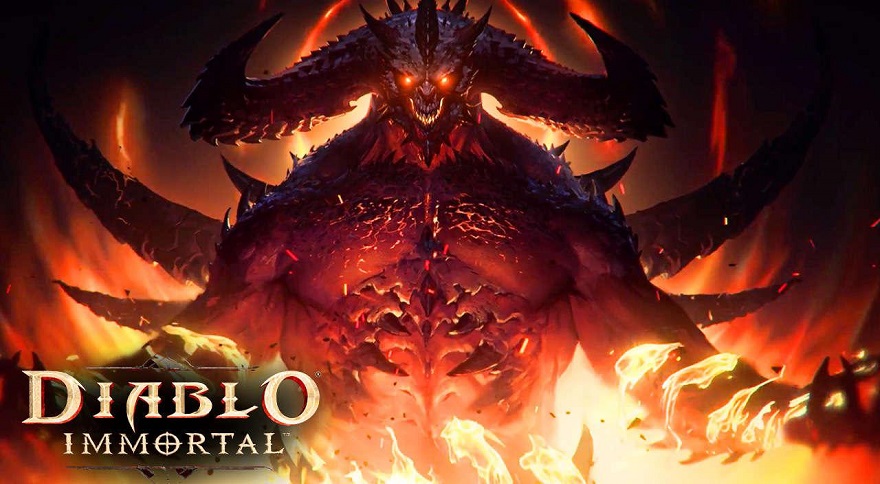 The predatory nature of Diablo Immortal's microtransaction system is hardly any secret and my opinion on the game has always remained the same. Don't play it or if you do, please don't feed the beast of modern gaming loot box mechanics! – Simple right?
Well, apparently not. You see, despite the well-documented fact that Diablo Immortal clearly has an imbalanced and broken microtransaction system, people still seem to both play the game and throw money at it! One such guy was streamer 'jtisallbusiness' who has reportedly spent over $100,000 (not a typo) on creating an absolute behemoth of a character. – This has, however, created a bit of an unusual problem for him.
Namely, he's so overpowered, that he can't find any other players to PVP matchmake with! – This is when pay-to-win mechanics reach their limits I guess!
Diablo Immortal – When Pay to Win Means You're Too Good!
As detailed in the video above, after having spent over $100,000 on accessing basically the game's highest tiers of equipment, their character is so obscenely potent now that Diablo Immortal doesn't seem able to find anyone to pit against him in PVP combat. – And to use a seemingly apt quotation "And when Alexander saw the breadth of his domain, he wept, for there were no more worlds to conquer".
Here's the thing though, 'jtisallbusiness' clearly didn't spend $100,000 to only result in having no one else to play against! – As such, he's already indicated that he's considering applying for a full refund of his money, and if Blizzard doesn't oblige, he's considering taking legal action against them.
I do, however, get a sneaking suspicion though that he isn't going to get much sympathy from the community. As one comment states rather aptly: "Way to go, congratulations, you just made Blizzard see Pay to Win and microtransactions as viable mechanics/features in games. I'm sure they'll not just continue with shady practices, but double down on future games. Tremendous victory you pulled in worsening the issues plaguing the video game industry. You absolutely rock."
What do you think though? – Let us know in the comments!