Director James Gunn Fired From Guardians of the Galaxy Vol. 3
---
---
---
Ron Perillo / 4 years ago

Guardians of the Galaxy Director Fired
Nerds everywhere are currently awaiting the juicy tidbits coming out at San Diego Comic Con 2018. However, one official news from industry giants Marvel and Disney, is not a happy one. James Gunn, one of their more popular and beloved directors has been unceremoniously fired from Guardians of the Galaxy Volume 3. The movie is currently in pre-production as Gunn is in the midst of writing the script.
Why Was He Fired?
Gunn is a very vocal critic of Donald Trump and has the occasional spat with many of his right wing supporters on Twitter. Some of these, such as Jack Posobiec and right-wing commentator Mike Cernovich dug deep in Gunn's Twitter feed to find comments which could be used against him. IN fact they went as far back as 2008, a full decade ago. As a comedy writer with a dark, sarcastic sense of humour, they were bound to find a few from Gunn's timeline. So they set out to collect his most inappropriate Tweets and made sure to let Gunn's employer Disney know. As everyone knows, jokes go over very well, especially when out of context.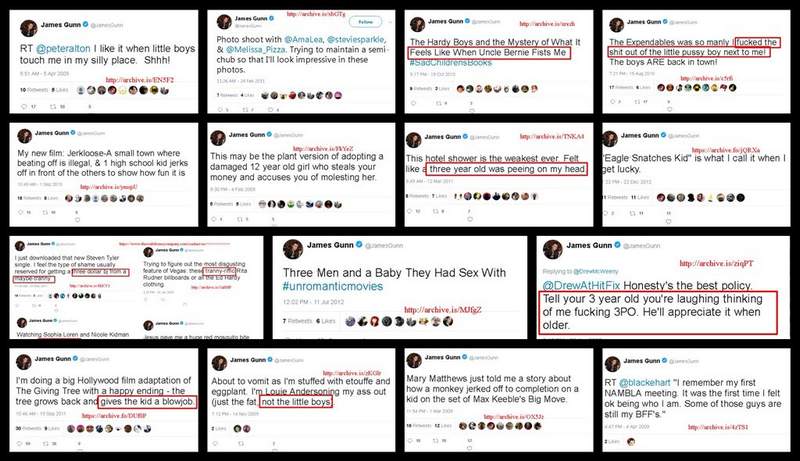 Disney of course, being the family-friendly company was quick to protect their brand and let him go.
Gunn has since taken to Twitter to clear the air and explain his side. Although Disney does not seem to be changing their tune regarding the matter. Right now, the future of Guardians of the Galaxy volume 3 is on hold, as the project needs a director. Gunn is of course, more than just a director since he actually wrote the plot and introduced the cosmic universe into the Marvel fold. So whoever is replacing him is going to have to fill some big shoes.
Whoever it is, hopefully they do not have a Twitter account.
https://twitter.com/JamesGunn/status/1020154777525575682