Disney and YouTube Ditch PewDiePie After Anti-Semitic Videos
---
---
---
Ashley Allen / 6 years ago
Both Disney's Maker Studios and YouTube Red have cut ties with online celebrity Felix Arvid Ulf Kjellberg – better known by his moniker PewDiePie – after he included a series of anti-Semitic comments and images in his YouTube videos. Over the last few months, Kjellberg has posted nine YouTube videos – many of which have now been taken down – which contain anti-Semitic or Nazi-themed images, according to a report from the Wall Street Journal, the most egregious of which featured two Sri Lankan men, hired by PewDiePie, holding up a sign that read "DEATH TO ALL JEWS." In response, Maker Studios has cancelled its deal with PewDiePie to produce his own network channel, while YouTube has pulled season 2 of the Scare PewDiePie web series, which was set to air on the YouTube Red subscription service, and removed his videos from the Google Preferred advertising program, but has stopped short at closing his channel entirely.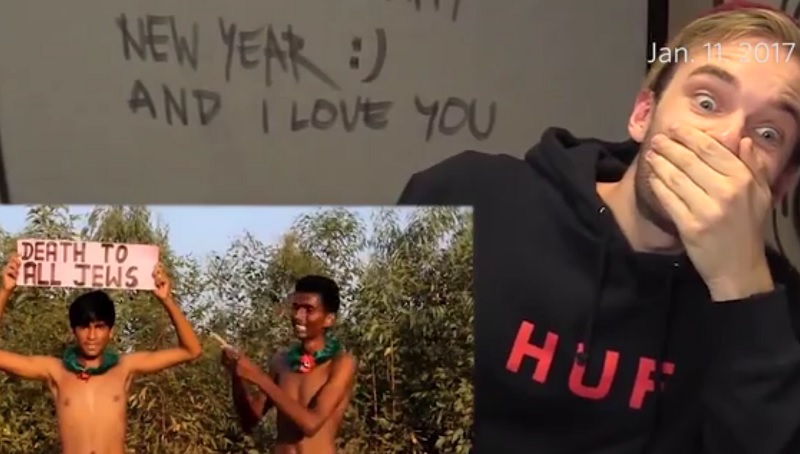 "Although Felix has created a following by being provocative and irreverent, he clearly went too far in this case, and the resulting videos are inappropriate,'' a Maker Studios spokeswoman said in a statement (via the New York Times). "Maker Studios has made the decision to end our affiliation with him going forward."
"We've decided to cancel the release of 'Scare PewDiePie' season 2 and we're removing the PewDiePie channel from Google Preferred," a YouTube spokesperson told Variety, hours after Maker Studios pulled its support from Kjellberg.
While many of the offending videos have been removed from YouTube by Kjellberg himself, the Wall Street Journal has created a supercut. Contains anti-Semitic content: