Domino's Builds an Autonomous Pizza Delivery Robot
---
---
---
Cernescu Andrei / 6 years ago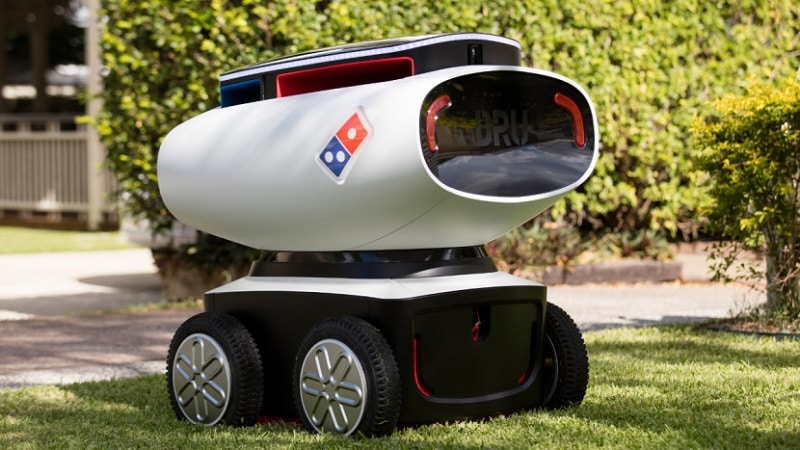 Domino's is definitely not your average pizza chain, and that's because the company is known for its incredibly innovative ideas, whether we're talking about special cars or even robots. Speaking of robots, Domino's has just unveiled its DRU project, otherwise known as Domino's Robotic Unit, which is basically an autonomous pizza delivery robot. Created in collaboration with a startup named Marathon Targets, this thing is packed with military-grade technology and components, and it will be tasked with delivering freshly baked pizza to Queensland residents. Even though it is still in its prototype phase, DRU has received the green light from the Queensland Department of Transport and Main Roads, and that's probably because it uses LIDAR technology, the very same tech installed in self-driving cars.
The local transport authorities allowed the robot to operate on a select few streets, where it conducted its deliveries with success. In order to prevent people from just taking the pizza away from the robot when it arrives, customers are required to enter a mobile code that opens up the device's insulated storage compartment. For now, DRU will only be tested in Australia, but Domino's is actively trying to make it available worldwide.
Would you like to have your pizza delivered by a robot?