DOOM Advanced Graphics Options Revealed
---
---
---
John Williamson / 7 years ago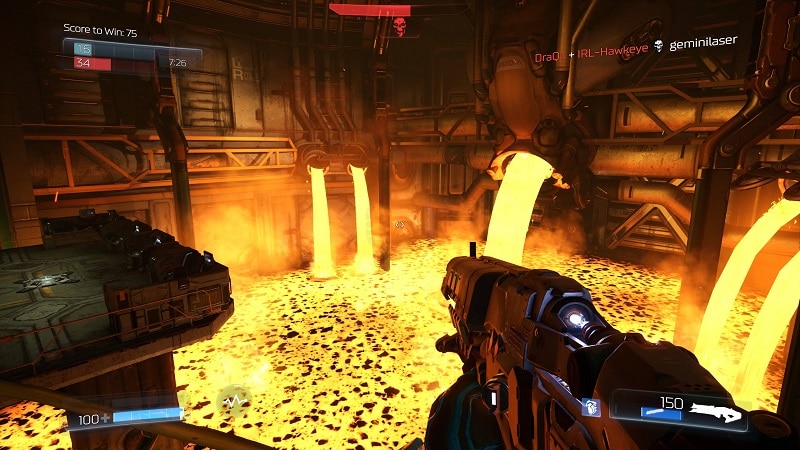 DOOM is one of the most iconic games ever devised and popularised the first-person shooter genre which inspired various releases including Bioshock, Battlefield and other modern titles. Players have already been testing the multiplayer beta for the latest entry and the reception thus far is extremely mixed. Not only that, the Steam beta page is awash with negative reviews and it's clear that people are unhappy with the multiplayer's direction. Of course, it's developed by a different studio and the single player will be the game's main priority. Ahead of the game's release, Bethesda confirmed the advanced options and their commitment to the PC platform:
"PC gaming is in our DNA here at id. Just like so many of you, we also love to tinker with settings to get the exact experience we want – and every ounce of performance our systems can handle. We will be running an uncapped framerate on PC at launch, supporting ultra-wide 21:9 monitors, allowing wider FOV, and providing a wide variety of advanced settings that allows any PC connoisseur the opportunity to make intelligent tradeoffs between visual fidelity and performance."
Manually Lock Framerate (unlocked by default)
Lights Quality
Chromatic Aberration Toggle
Shading Quality
Post Process Quality
Particles Quality
Game F/X Quality
Decal Quality
Directional Occlusion
Reflections Quality
Depth of Field Toggle
Decal / Texture Filtering
Motion Blur Quality / Toggle
Sharpening Amount
Lens Flare Toggle
Lens Dirt Toggle
Texture Atlas Size
Show Performance Metrics
Resolution Scaling
UI Opacity
Film Grain
Rendering Mode
FOV Slider
Simple Reticle
Show First-person Hands Toggle
Use Compute Shaders
Vsync (support or triple buffering)
As someone who adores the 21:9 aspect ratio, this is great news and hopefully, the game will live up to everyone's expectations. Rest assured, we should have a performance analysis once the game launches to determine how well idTech 6 scales across different configurations.
Are you looking forward to DOOM?