Doom Shown Running On A GoPro Drone Controller
---
---
---
Mike Sanders / 1 year ago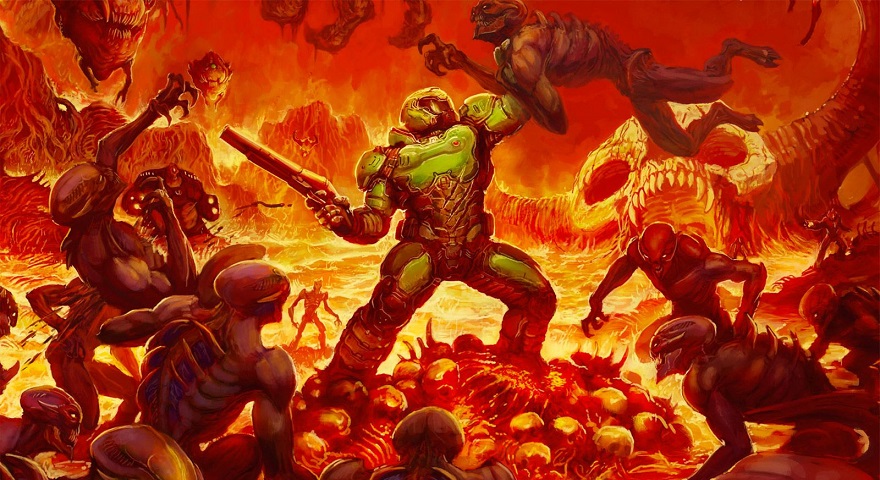 In quite possibly one of the longest-running gaming memes, there are a dedicated bunch of people out there who are absolutely determined to get the original Doom running on some of the most bizarre tech devices you could think of. Put simply, if it's some sort of computer that hasn't been designed for gaming, someone wants to see if they can get Doom running on it!
Well, in the latest edition to the long line of previous (and truly bizarre) success stories (one of the most recent being a holographic display), Reddit user 'u/Maserati52' has successfully got Doom running on his GoPro drone controller!
Doom is Officially GoPro Controller Compatible!
Now, despite this sounding completely bonkers, it turns out that achieving this wasn't as difficult as you might think. Why? Well, the drone controller essentially uses Android, and via this, it isn't too tricky to install that version of the game, and away you go. Not without some caveats, though. Namely, it would appear to be completely impossible to remap the controls, so you can only play it from the one control despite having two nice chunky sticks available.
Don't Try This at Home!
Despite successfully running Doom, the user has said that the port did have a rather unfortunate effect on his controller. While it was able to run this title successfully, it no longer wanted to control the drone any more. It would, therefore, appear that GoPro isn't too keen on people having a tinker around in the operating system. Fortunately, following (apparently more than a few) resets, however, while Doom is gone, the controller returned to normal.
So yeah, pretty cool, but not something you probably want to try yourself. Well, not unless you own such a controller or have a very good relationship with the person you borrow it off!
What do you think? – Let us know in the comments!