DOOM Will Arrive on the Nintendo Switch in November
---
---
---
Cernescu Andrei / 4 years ago

DOOM will finally make its way to the Nintendo Switch.
Ever wanted to play DOOM on the go? Since it's not the most story-driven title, it can provide some fast-paced fun, which makes it ideal for a quick demon-shooting fix. Bethesda and Nintendo seem to be getting along nicely lately. Titles such as Skyrim and Wolfenstein II: The New Colossus are both scheduled for a Switch port. However, DOOM is the first to join the fold, with a November 10 release on the handheld device. This port is a part of Nintendo's attempt to appeal to a wider, more mature audience. If successful, more companies are likely to port their AAA titles to Nintendo's Switch, which can only mean good things for on-the-go gamers.
What about performance?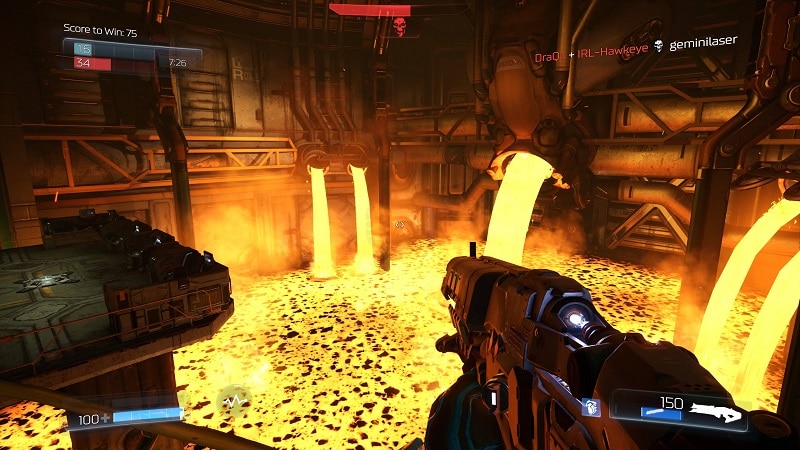 Performance-wise, we already know that the Switch is frame-capped at 30. That's a drawback, to be sure, but definitely an expected one. However, gamers might also encounter longer loading screens and downgraded anti-aliasing. Given the Switch's hardware, running DOOM properly will be an impressive feat. Marty Stratton and Hugo Martin from id Software said that the title will not be watered down in any way. Therefore, the good stuff such as depth of field, reflections, and high-quality shadows should still be there.
As far as controls go, some trial and error might be necessary in order to get the hang of things. DOOM is a shooter, after all, meaning that accuracy is crucial. However, maybe with some form of aim assist, the game should be completely playable.