Download This Gorgeous Unreal Engine 4 Apartment Demo
---
---
---
Christopher Files / 8 years ago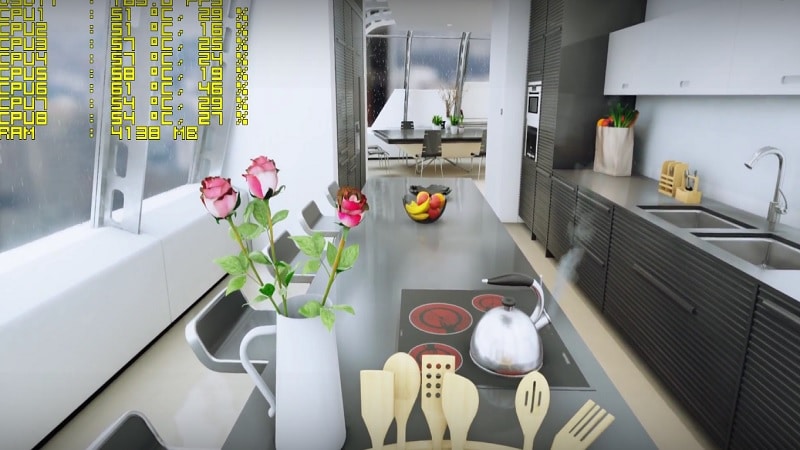 The level of detail which can be designed and rendered within computers is astonishing and the improvement rate over the last 10 years has been rapid. This demo which has been released by CryZENx for Unreal Engine 4 is based around a luxury apartment surroundings. The NVIDIA GTX980Ti graphics card which was used is able to replicate performance at an incredible 100fps.
So how impressive is it?  here is a selection of screenshots, as you can see within the first one below, the detail is fantastic, by designing the bed to be left unmade, this gives the impression to the eye of being authentic; life is not immaculate and it adds to the authenticity of someone living there.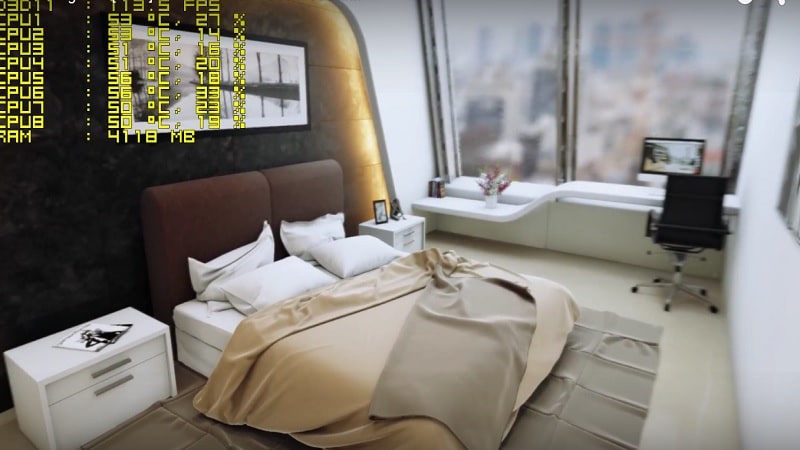 The fire in this screenshot looks detailed but also natural, a lot of games manage to poorly replicate fire in a 2D flat way, this feels more vibrant.  The sofa is textured and rendered to a very high detail with the hardware managing to convey the designer's imagination.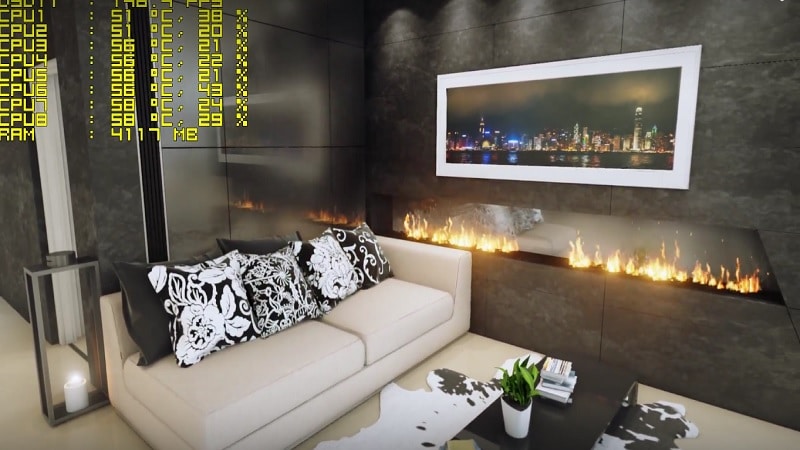 Last screenshot below, I could go on but the demo is around 4 minutes and it would take me a while longer to convey every aspect, the picture frame below is, in fact, a TV screen with moving pictures.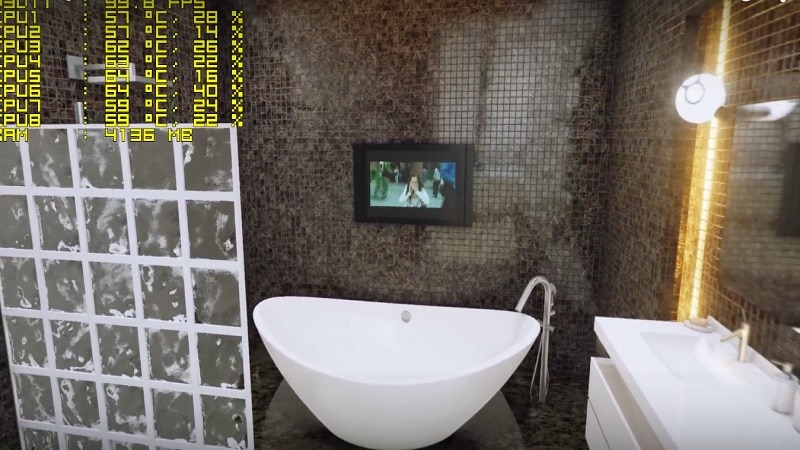 The detail of this demo is fantastic and can be downloaded here, as of writing the demo has been downloaded 840 times since it was uploaded on the 8th August 2015, the file is also a sizeable 583.08mb. Another exciting aspect would be the notion of games being this detailed. It will probably not happen in the foreseeable future considering the time and expense, but when it eventually becomes reality, expect it to be visual eye candy which will open up the door to a phenomenal future. Imagine Fifa having these visuals, or maybe not considering the likes of Wayne Rooney might scare the children…
Thank you dsogaming and File Upload for providing us with this information.