Twitch User Dr DISRespect Reports Live Gun Shots At His Home
---
---
---
Mike Sanders / 3 years ago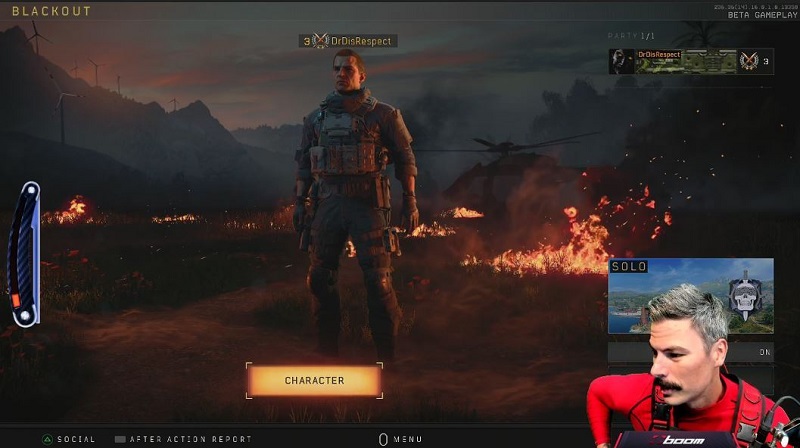 Twitch User Dr DISRespect Reports Live Gun Shots At His Home
Being an internet personality sounds like a great job. You get paid for playing games and making videos. It does, however, have more than a few downsides. Largely because the internet is full of crazy people who, with not much effort, can often find your home address. It's a common issue that many YouTube and Twitch streamers have reported in the past.
This matter has, however, come to a head again as Dr DISRespect, a highly popular Twitch streamer, reported during a live Stream that shots had literally just been taken at his home.
Clearly Angry and Distressed!
In the Twitter post below, you see the chair initially empty. He returns, however, after about 5 seconds and reports that an upstairs window in his home is broken after someone driving by shot it with a gun. He also reports that this isn't the first time this has happened in the last 24-hours either.
Breaking: someone shot at @DrDisRespect 's home during his stream! #DramaAlert pic.twitter.com/6WpacbNgA4

— KEEM ? (@KEEMSTAR) September 11, 2018
What Has Happened Since?
Since ending the stream Dr DISRespect has confirmed that he and his family are all well, albeit clearly shaken by the events! A Twitter post he made says: "The Doc and family appreciate everyone's concerns and well wishes. Thankfully no one was hurt. The situation is being handled appropriately. In the meantime, stream will resume tomorrow according to schedul"
There is, of course, the question of motive. While Dr DISRespect has been involved in some controversies, there is nothing really to suggest why someone would want to take a shot at his home either. As above though, the internet is full of crazies and if you're going to put yourself out there, this is, unfortunately, a part (or more accurately – potential) of it!
What do you think? – Let us know in the comments!