Drop Reveals New Paragon Series Cyboard TKL Mechanical Keyboard
---
---
---
Jakob Aylesbury / 1 week ago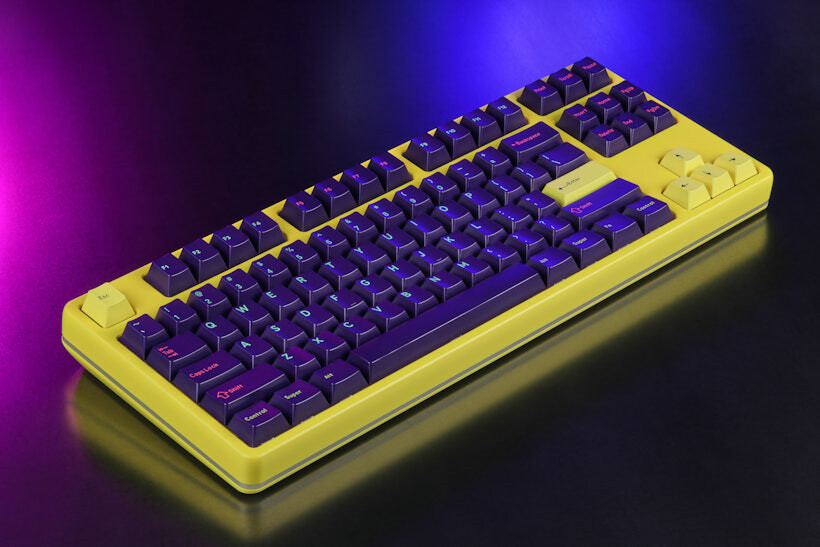 Drop has revealed its new Paragon Series Cyboard TKL mechanical keyboard with a Cyberpunk 2077 themed colour palette.
Paragon Series Cyboard TKL
This new keyboard from Drop is outfitted with the finest components under a cyberpunk-themed skin. The aluminium case is coloured with a Cyber Yellow finish and paired with the Drop + MiTo DCX Cyber Keycap set with a mixture of green and red legends to complete the cyberpunk design. Internally this board features hand-lubricated Holy Panda X Clear switches and Phantom Stabilizers delivering an unrivalled tactile typing experience. The board also features hand-placed dampening material between the case and PCB to offer ultra-satisfying texture and acoustics.
Features
The Cyboard comes with a variety of additional features including QMK programmability, hot-swappable switches and full RGB lighting making it easy to customize the keyboard to suit your specific preferences. Additionally, there is also an included soft carry case allowing you to safely transport and store the keyboard without causing any damage.
Paragon: Class-Leading Custom Keyboards
With the Paragon series, drop sets out to create the ultimate enthusiast experience with no assembly required. Paragon keyboards are equipped with only the finest components and all the extras you could ask for all hand-crafted and hand lubricated in the USA for great performance right out of the box.
Specs:
Drop
87 keys
Layout: TKL
CNC-machined aluminium case (CTRL High-Profile, painted Cyber Yellow)
6°case angle
Switches: Holy Panda X Clear Switches (hand-lubricated)
Keycaps: Drop + MiTo DCX Cyber Keycap Set
Stabilizers: Drop Phantom Stabilizers (hand-lubricated)
Hand-placed dampening material between case and PCBA
Hot-swappable switch sockets
RGB backlighting
Programmable with QMK firmware
Connectivity: USB-C
Hand-assembled in the USA
INCLUDED
Soft carrying case
USB-A to USB-C cable
Keycap puller
Switch puller
Where Can I Learn More?
The Drop Paragon Cyboard TKL is expected to ship from Aug 11th 2023 with a price of $399, visit drop.com to learn more.