DXT Mouse 2 Wireless Ergonomic Vertical Mouse Review
---
---
---
Peter Donnell / 8 years ago
Introduction
---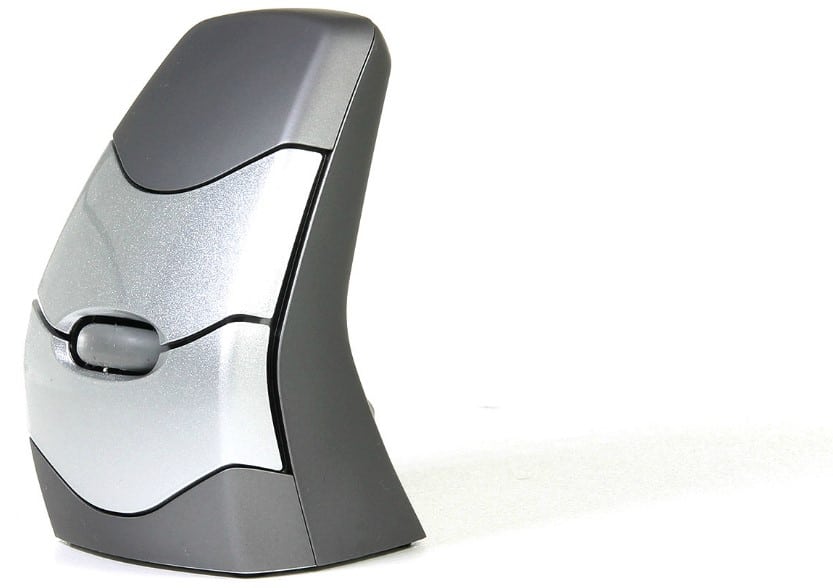 We see a lot of mice here at eTeknix, and they certainly come in all shapes and sizes, but the DXT Mouse 2 is by far one of the most unique. While we love a great gaming mouse, packed with programmable buttons, RGB lighting and other crazy features, sometimes practicality wins out. The DXT is a vertical mouse, with the buttons on the side to provide your hand and wrist with a more natural resting position, helping eliminate stress and wrist pain, a common issue for a lot of people who use computers for many hours a day.
There are two models available, wired and wireless, and we have the wireless model at our disposal today. As you can see, it's quite a compact unit, with an ambidextrous design and for those who like an easy setup, it's plug and play ready.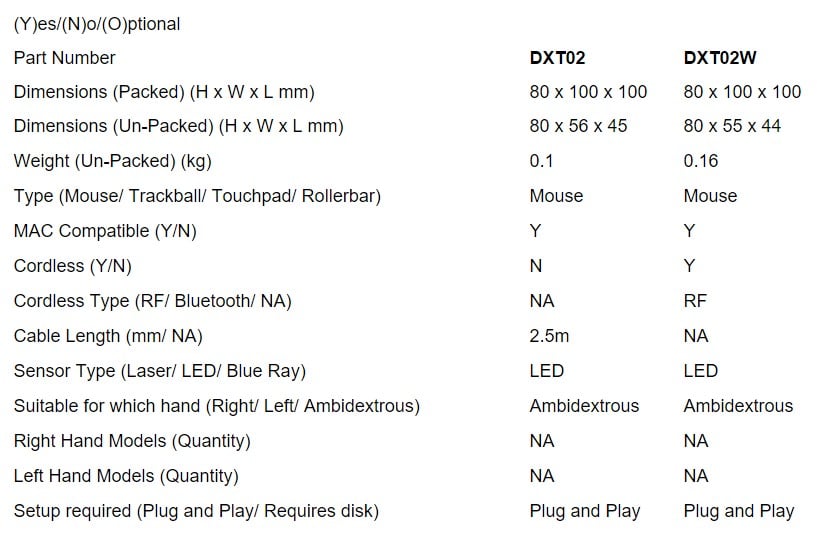 There may not be a lot of features here, but all the basics are covered and there's even a four level DPI adjuster for the optical sensor, giving you 500, 1000, 1500 and 2000 DPI options.
Read the launch story for this product.
The world's first ambidextrous ergo mouse.
Can be used right- or left-handed (instantly switchable).
Compact (ideal for laptop users).
High-precision vertical mouse design, well suited to detailed work.
Fits most hand sizes.
Designed by UK ergonomist/physiotherapist team.
The wireless version now features an on/off switch to prolong battery life.
Now with enhanced finish and quality.
New zinc base plate to increase weight and stability.
Maximum resolution increased. Options are now 500, 1000, 1500 and 2000 dpi.
The packaging is nice and compact, with a few simple details on the front. Most notable, this is the light touch version, with lighter use switches.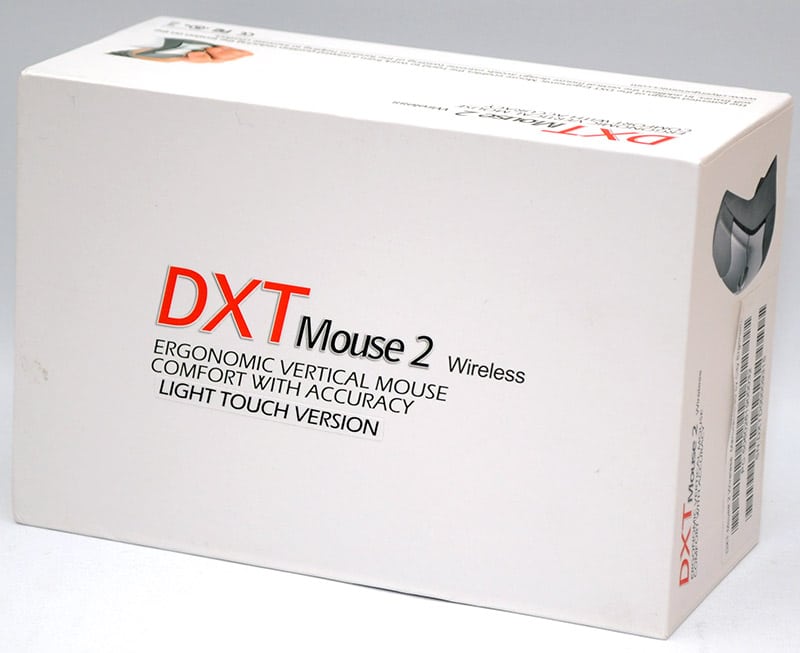 There's a few pictures on the box, but otherwise, it's pretty straightforward, so let's get it out the box and take a look.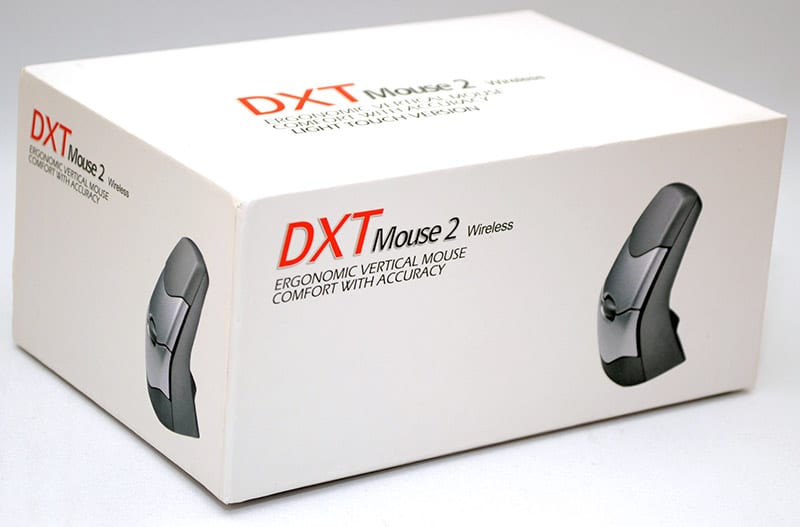 In the box, you'll find a collection of documentation, a USB charging cable, USB dongle for the wireless connectivity and a protective soft carry pouch.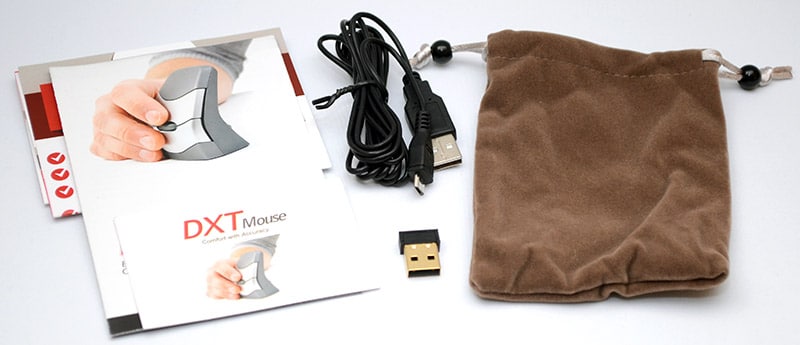 As you can see, this really is no ordinary mouse, the left and right mouse buttons, as well as the scroll wheel are almost 90-degrees compared to most desktop mice. There's a nice mixture of well finished plastics on DXT, giving it a nice weighted and premium feel. Despite looking completely sideways, it's actually quite nice looking and well designed.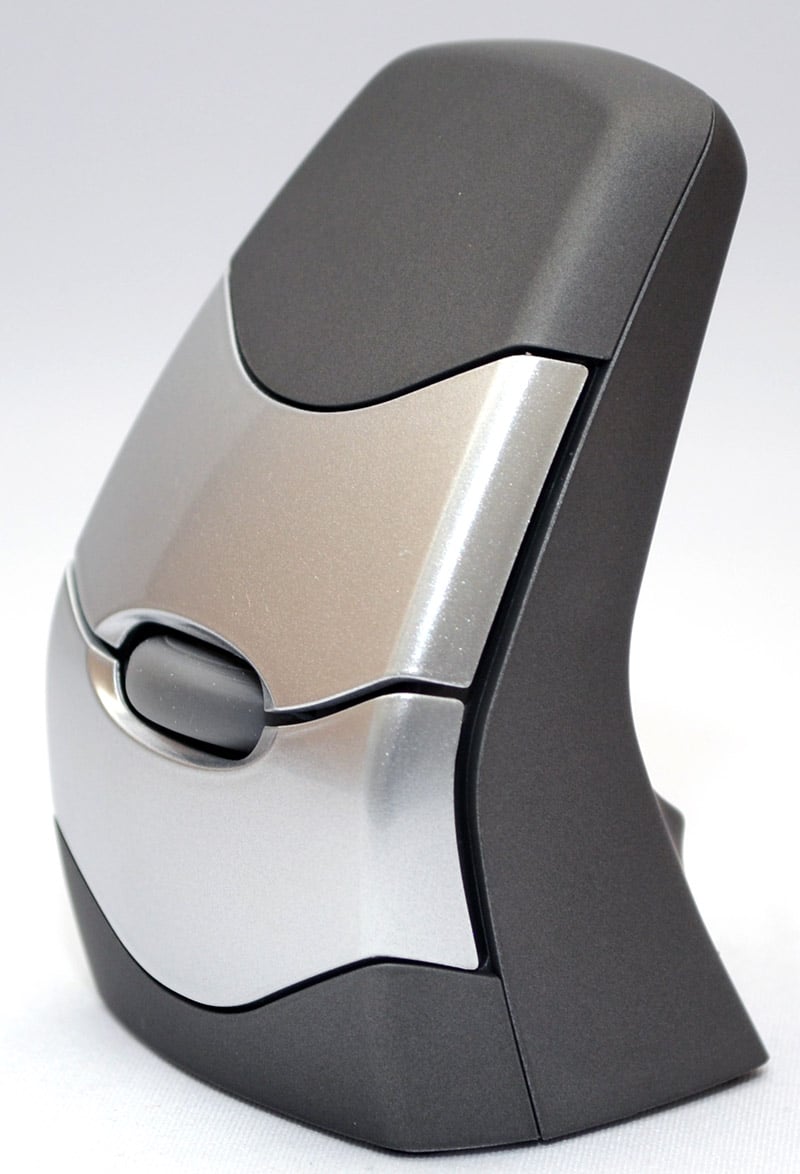 The scroll wheel is nice and large, set into the body of the mouse and it's got a light tactile bump when rotated, as well as a soft rubber grip for added control.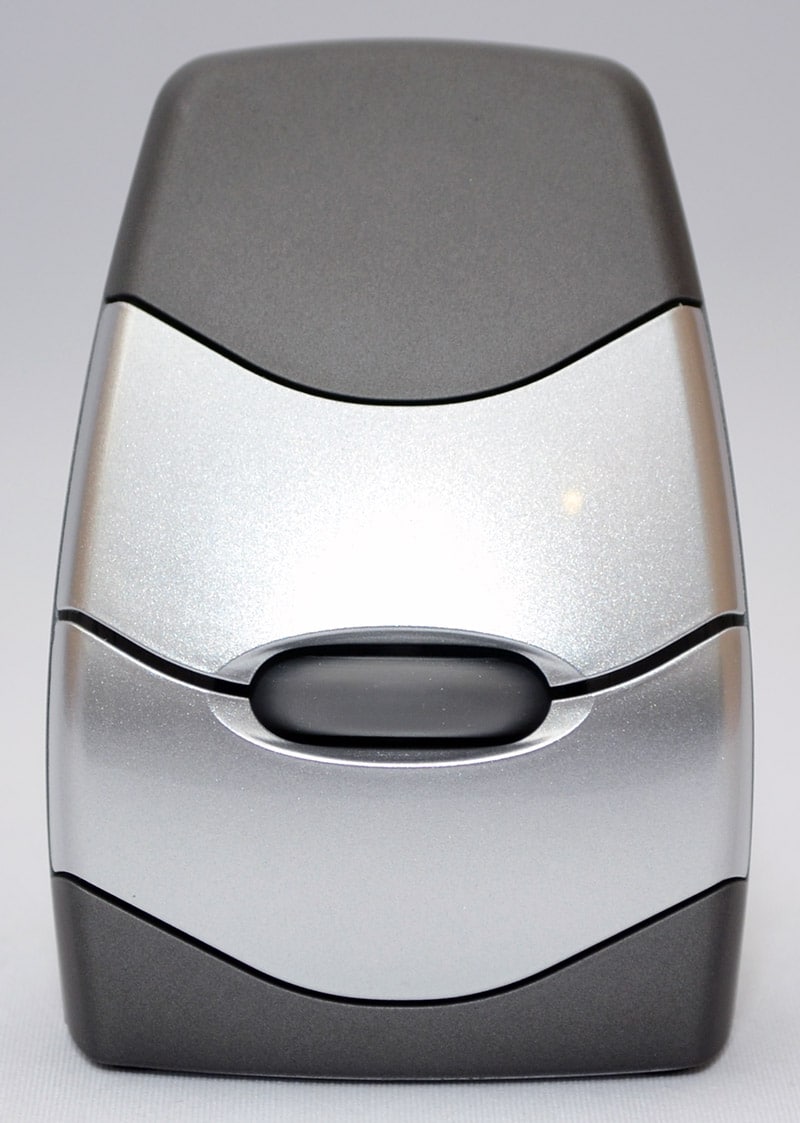 The back of the mouse is scooped out, giving it a nice ergonomic thumb rest, while the base of the mouse is wider, giving it excellent stability.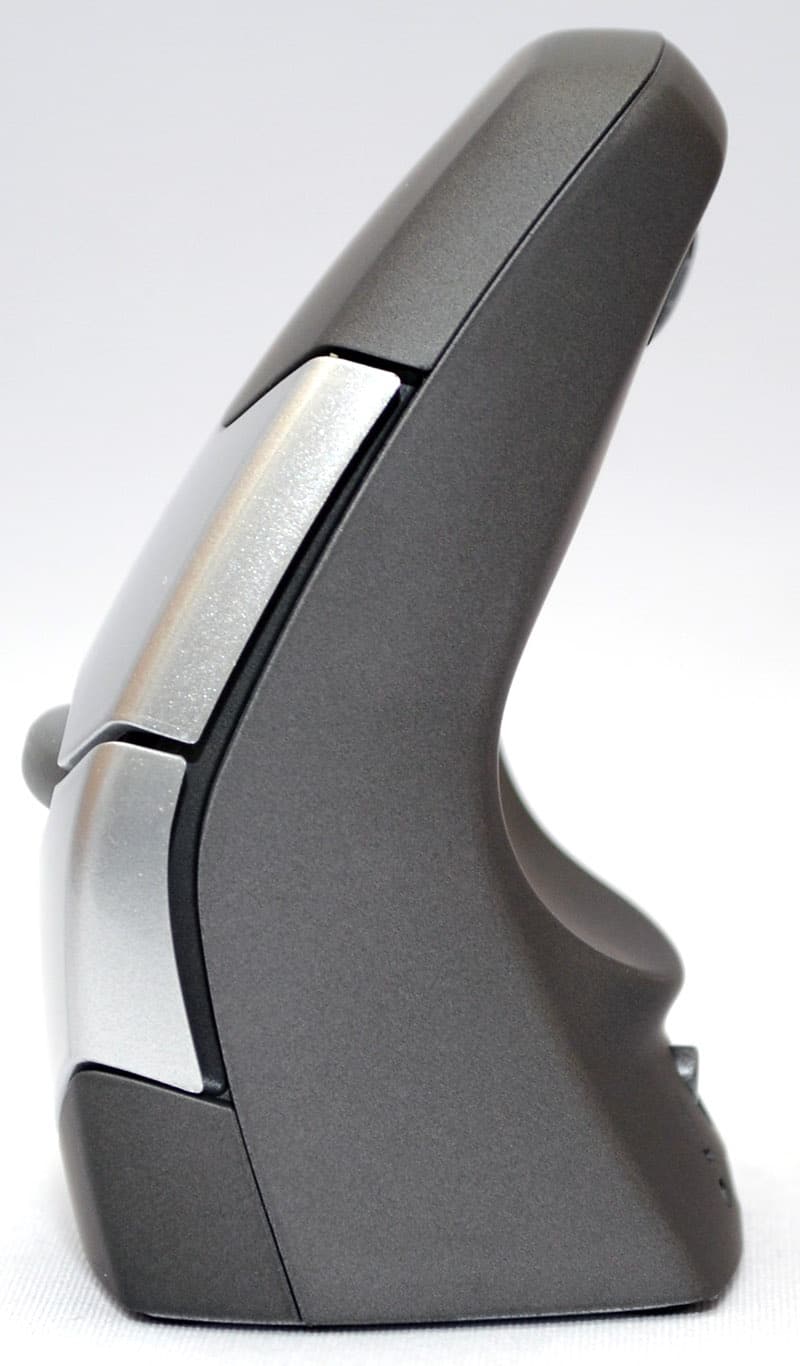 At the rear, you'll find a small switch for moving from left to right-handed mode, as having it the wrong way would result in inverted mouse Y axis.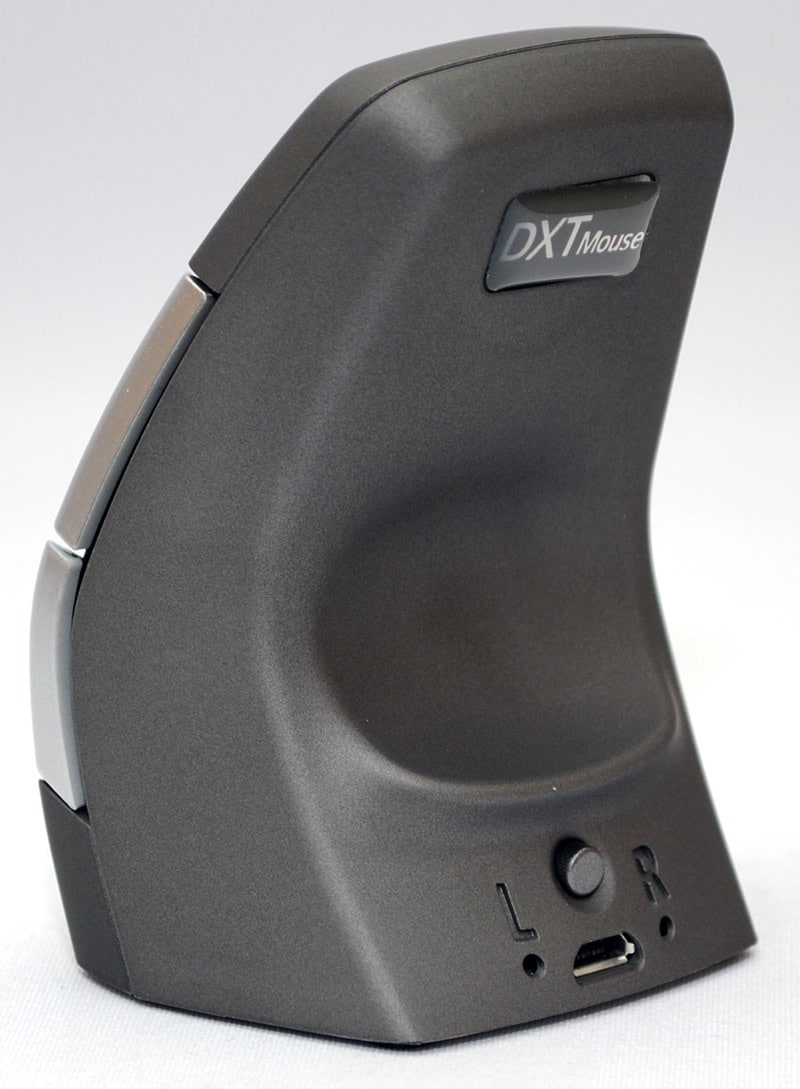 There's also a micro-USB charging port here, so no need to worry about replacing the batteries. I gave it a full charge when I opened the box and a week later, with a few hours use each day and its still going strong.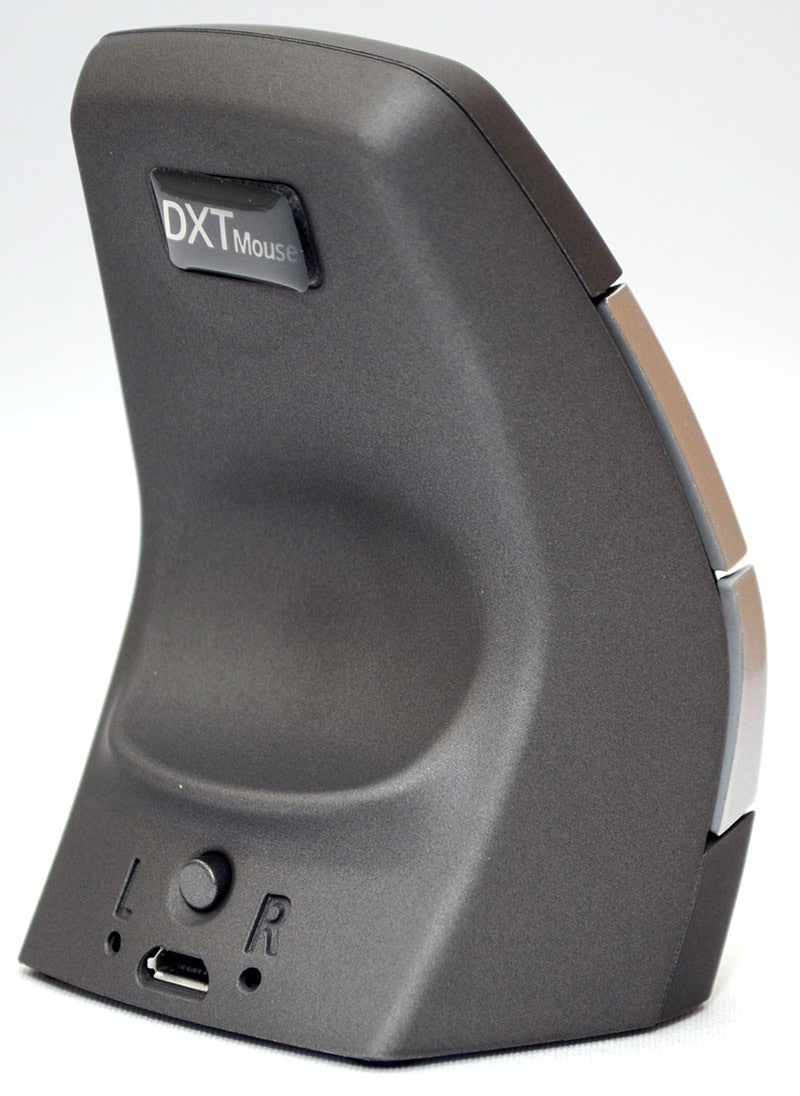 On the base, you'll find four small slipmats, which provide a really good amount of glide, it works well on harder cloth surfaces, but just as well on soft mouse mats too. There's an optical sensor in the middle, a master power switch to save battery and a small button to toggle the DPI level.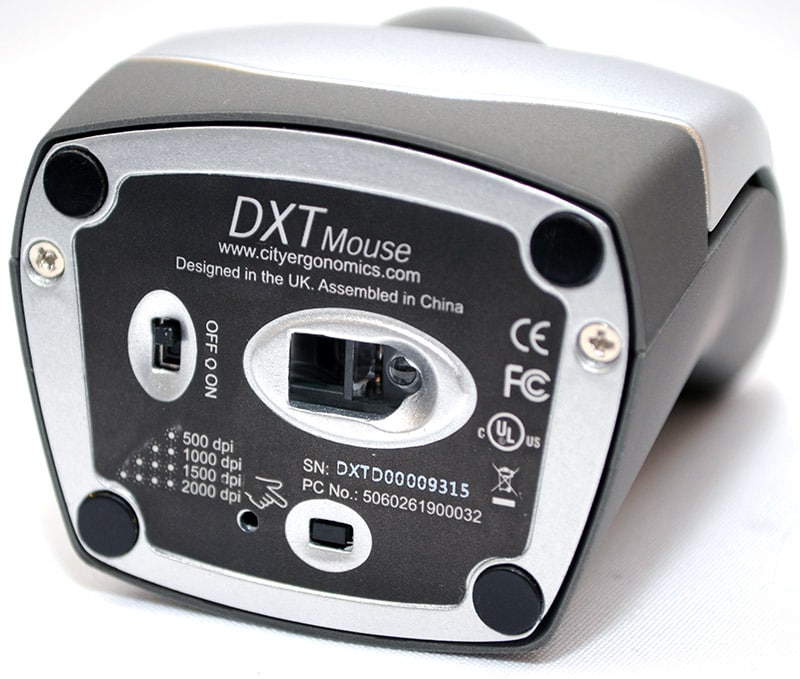 The mouse is surprisingly small, but since you don't need to rest your palm on it, it doesn't need to be as big as most mice. You'll also notice it's symmetrical, so it's just as comfortable to use in either your left or right hand.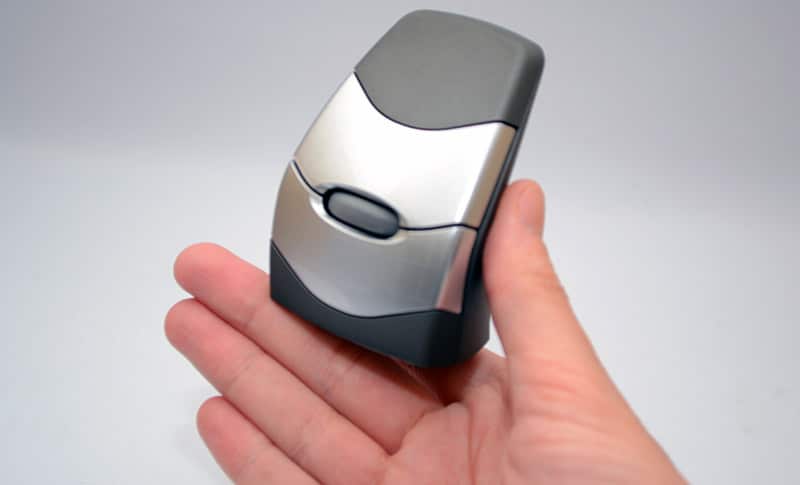 The mouse supports a fingertip grip, similar in feel to a claw or fingertip grip on most other mice, giving you light and nimble control that is great for small hand movements and precision work.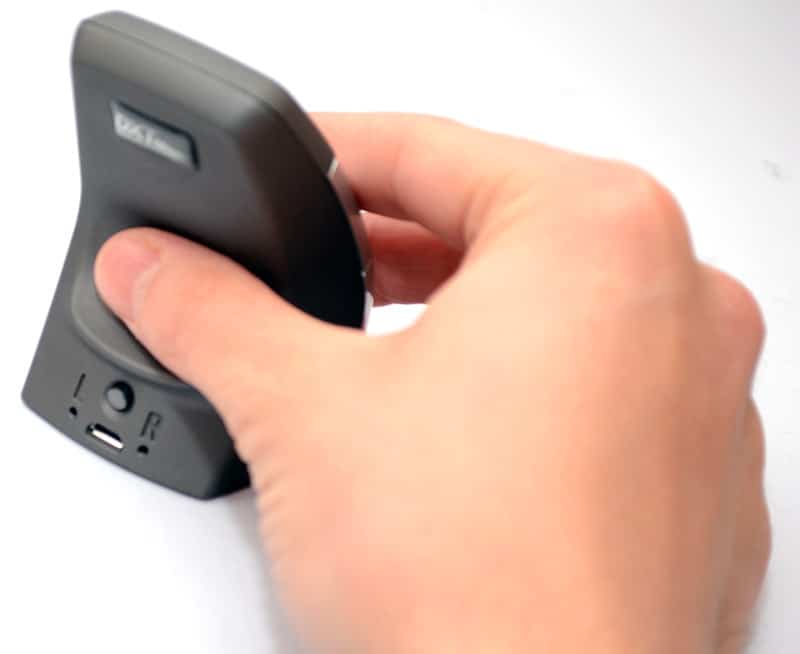 Having your wrist at this angle certainly takes a lot of strain off your hand and if you suffer from CTS and many other arm/wrist/hand pain conditions, while also acting as a preventative tool for those who would like to avoid similar issues.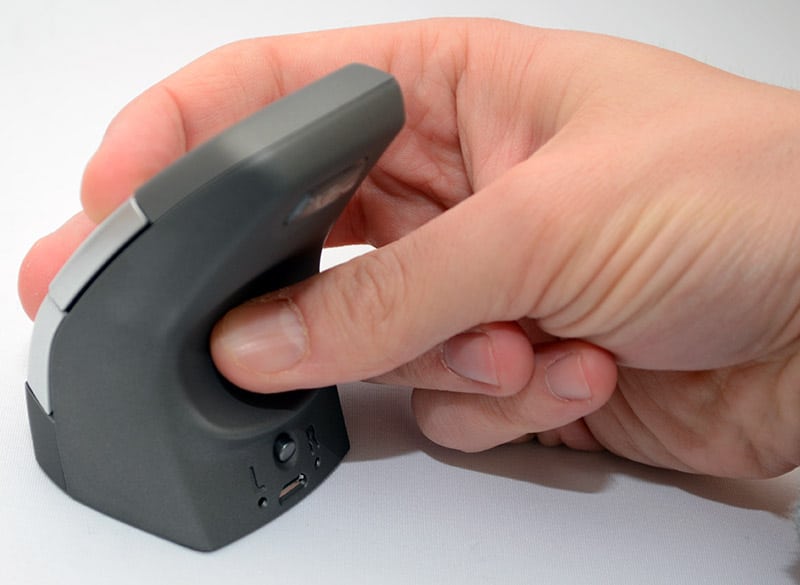 The optical sensor in the DXT is quite good, I wasn't expecting much from it if I'm honest, but as you can see, the readout is pretty clean and smooth. There's certainly a slight dose of angle snapping and/or straight line correction going on, but it's quite acceptable on a mouse that isn't designed for gaming and can be beneficial when working in CAD, office and image editing software.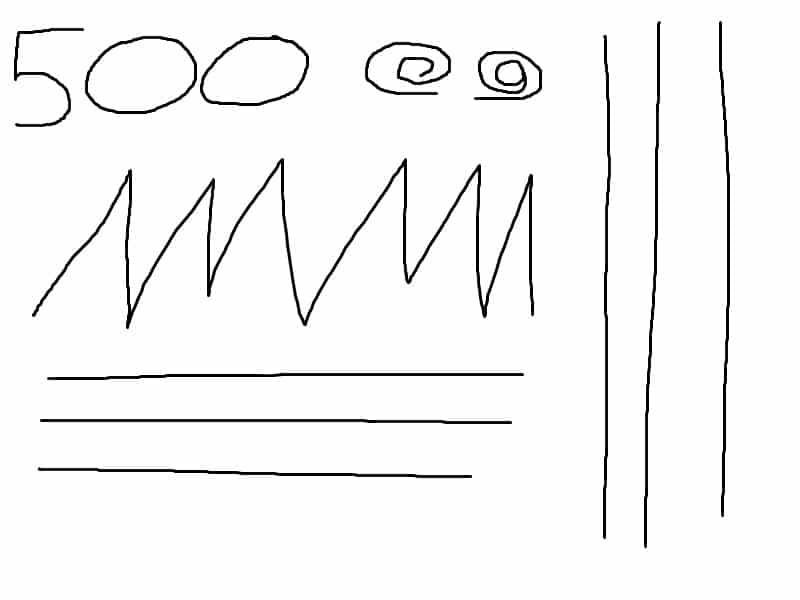 There's no doubt that the mouse is comfortable to use, but it certainly takes some getting used to.  Drawing these charts did prove a little difficult, especially since I was using a normal desktop mouse for most of the day before it, and many years before that. However, after a bit of practice, it starts getting a lot easier and damn is it comfortable! I personally suffer from wrist pain and have to take regular breaks to prevent it getting too bad, and while this mouse won't cure that for me, it does allow me to work a lot longer before the pain becomes an issue and it has been slowly improved over a few days of use.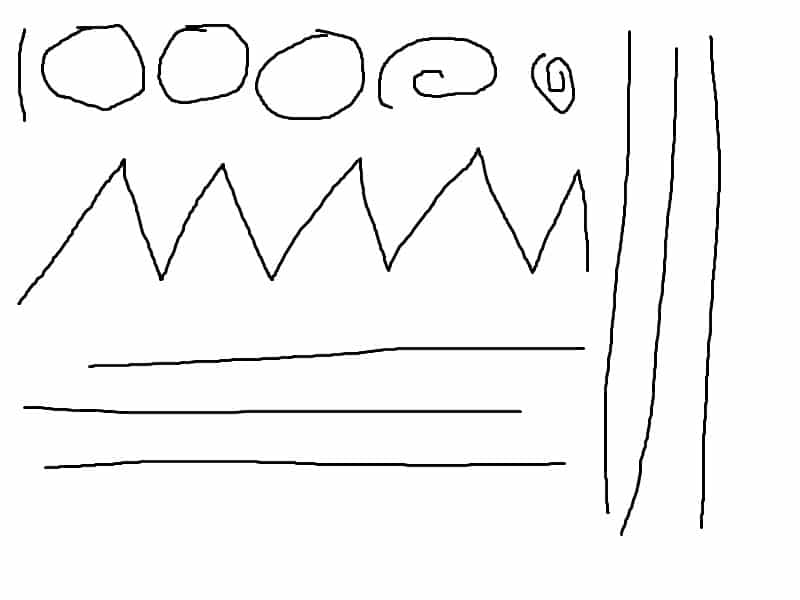 The left and right mode switch is great too, as I am an ambidextrous user and being able to quickly switch between left and right is simply awesome for me. Of course, not everyone is comfortable using both left and right handed modes, but it's nice that lefties aren't left out of day-to-day use of the DXT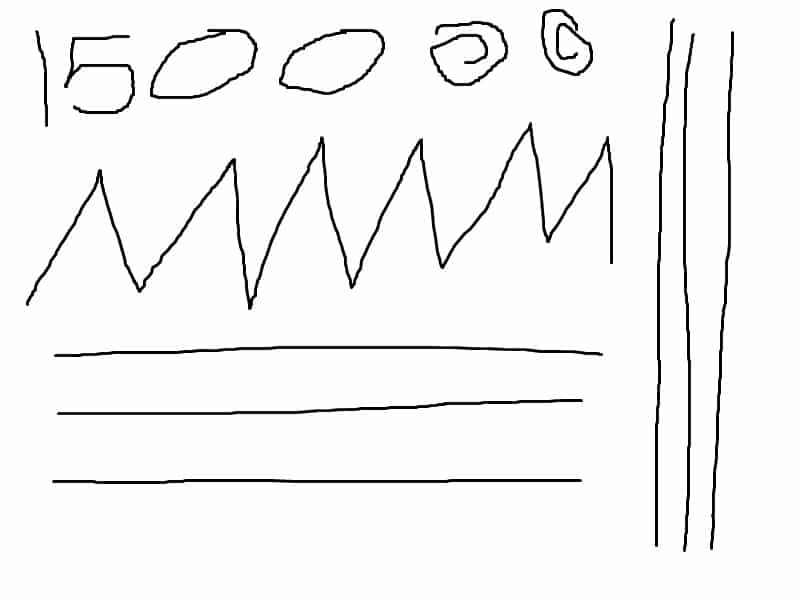 The sensor DPI mode switch on the bottom can be a little fiddly to reach and does involve you lifting the mouse to change, but since this isn't a gaming mouse, there's rarely a need to make rapid changes between DPI modes. Overall, the DXT is a joy to use, even if it does have a little bit of a learning curve to get use to effectively click and scrolling sideways.