E-BLUE Unveils SCION-32 Hybrid Tower Monitor PC at CES 2017
---
---
---
John Williamson / 5 years ago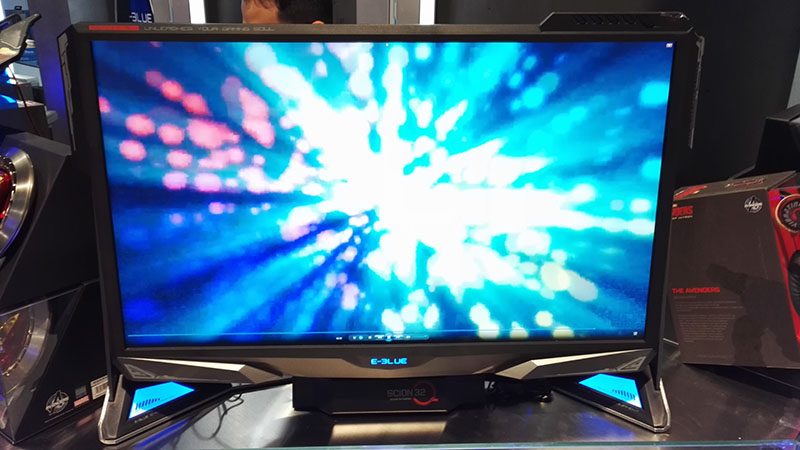 Throughout CES, it's not uncommon to encounter some weird and wacky designs which aim to capture the public's imagination. One particular product which caught my eye was the E-BLUE SCION-32, dubbed the world's first metal crafted hybrid tower monitor. The 32-inch monitor has a resolution of 2560×1440 with LED illumination embedded into the feet and sides to create a rather spectacular effect. Of course, it's not just a monitor and the unit has an efficient 450-watt power supply as well as support for both Micro-ATX and Mini-ATX motherboards. Not only that, it's possible to install up to two SSDs/HDDs and take advantage of three USB ports.
The entire product measures a whopping 790 mm x 220 mm x 530 mm (LXDXH) and weighs a mammoth 17.2KG. On another note, the 3D Engine cooling solution revolves around dual 1500 RPM fans and large vents which export air from the main chassis chamber. According to E-Blue, the machine has a durable damper bearing which allows for flexible angle adjustment. Additionally, the cable-free design should appeal to some users who want an imposing all-in-one PC for eSports gaming.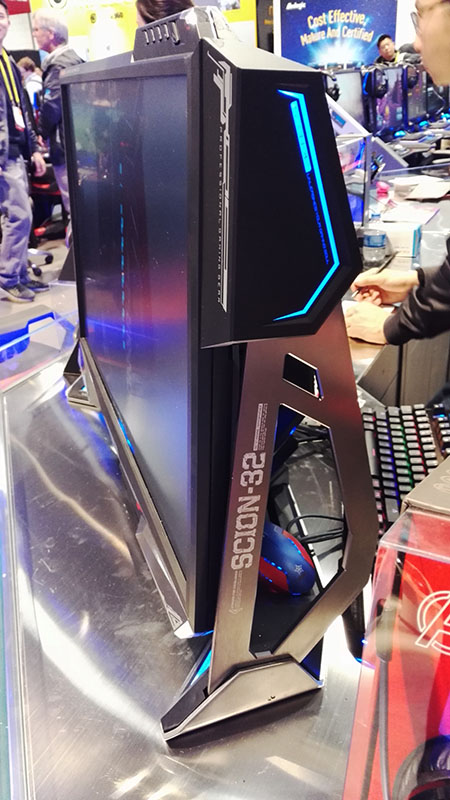 Even though I'm not the product's target market, it's an interesting concoction and looks well made. What do you think of E-BLUE's new all-in-one PC?