EA and Comcast Team up to Bring New Streaming Service
---
---
---
Gabriel Roşu / 8 years ago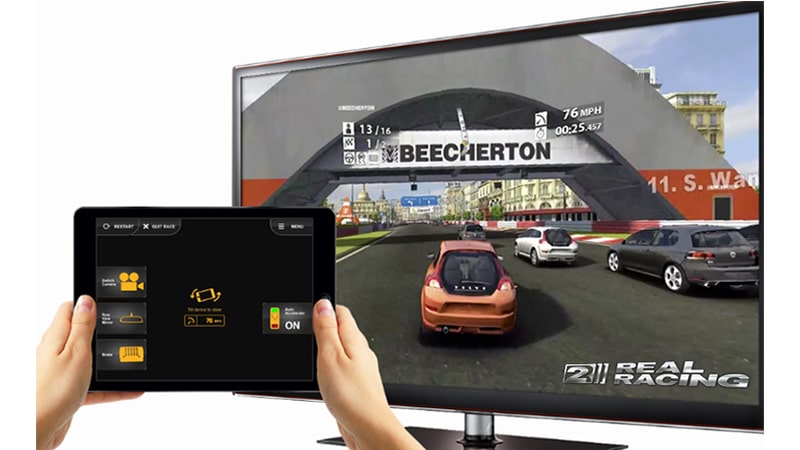 There are a lot of streaming services that bring games to players on their TV. We all know the popular NVIDIA Grid and the company's constant attempt to make it more popular. Microsoft and Sony are attempting to bring such services to their consoles too, but they still have a long way to get people interested in the latter.
Now Electronic Arts and Comcast made a partnership to bring cloud gaming to your TVs too. All you need is an Xfinity X1 box from Comcast. The really interesting thing here is that the companies are not relying on controllers, but rather encourage people to use their smartphones and tables as their own personal controllers. All they need is an app called Xfinity Games and then navigate to a website on their handsets, enter a code and you're done. The controls are made out of swiping and tapping gestures.
But are handsets really good controllers? Well, tests proved they are not! The companies found out that it was extremely difficult to control and navigate the Dead Space title, but found out that the handsets are best at controlling cars, so they went on and added the Real Racing to the list of games. They say that this would be the future of online gaming, but is it really true? There are more things to take into account here.
One of the main issues with online stuff is the user's internet speed. Ok, you get some games that can be controlled remotely, but you still have to think that despite your efforts of delivering and receiving input and game feedback, ISPs around the world are still struggling to deliver actual speeds to have their customers load up a page, yet alone play a fully fledged game remotely. The second one that is applicable here is the controller. You can get some feedback by the handset's ability to vibrate, but are most games ready for using virtual buttons? I would like to see how someone would play a fast-paced FPS or even RTS titles controlled via a smartphone or tablet.
Nevertheless, there are around 20 titles available for Comcast customers to try out, including NBA, PGA, and Plats vs Zombies. The list is said to be constantly changing based on user feedback and the companies are even thinking of adding third-party titles to the list in the near future.
Thank you Cnet for providing us with this information