EA Says Character Unlocks Gives Players "A Sense of Pride"
---
---
---
Ron Perillo / 5 years ago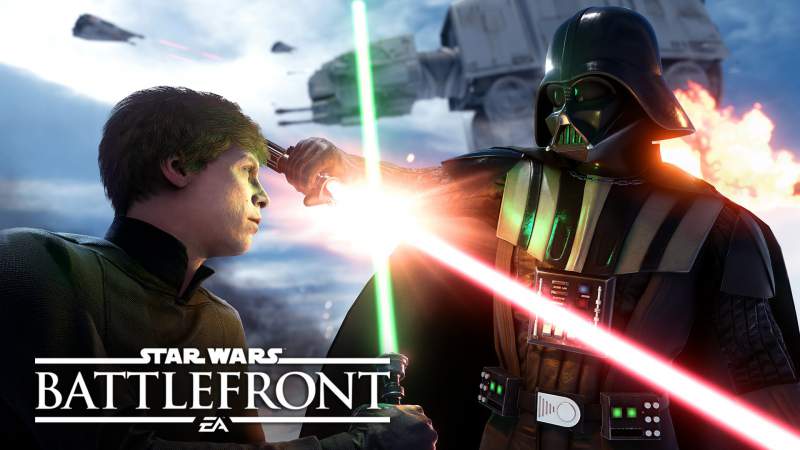 Star Wars Battlefront 2 players are voicing their anger online at Electronic Arts. This is after finding out that you cannot just play as Darth Vader or Luke Skywalker from the start. In fact, users would have to play over 40+ hours to earn enough credits just to unlock a hero. Things got even worse when an EA rep responded to reddit user MBMMaverick stating he is going to ask for a refund in the StarWars Battlefront sub-reddit.

The official EACommunityTeam's official reply is possibly the most inane statement regarding the matter. Understandably, they promptly got downvoted to bits. In fact, at 306K downvotes and counting, this comment has the most downvotes in Reddit history.
"Sense of Pride"
According to the post, the company's intent in locking the hero characters behind that much work is "to provide players with a sense of pride and accomplishment". Furthermore, EA adds that they did not come to this number randombly, but through data collected from the Open Beta.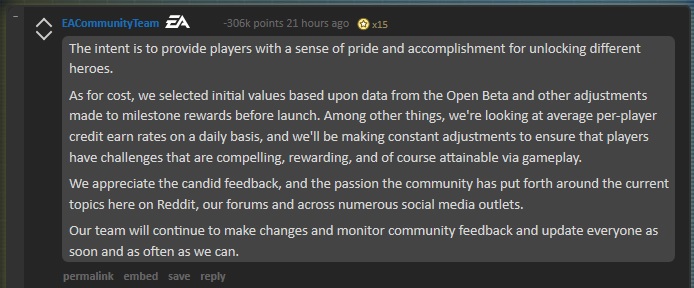 Reddit user HotterPotato has calculated just how long it would take users to grind to get just one character. He concludes that it would take approximately 2,395.97 minutes to unlock just a single hero at 60,000 in-game credits. He even made a handy spreadsheet breaking down the data.