EFF Calls Google's Stance on Neo-Nazis 'Dangerous'
---
---
---
Ron Perillo / 6 years ago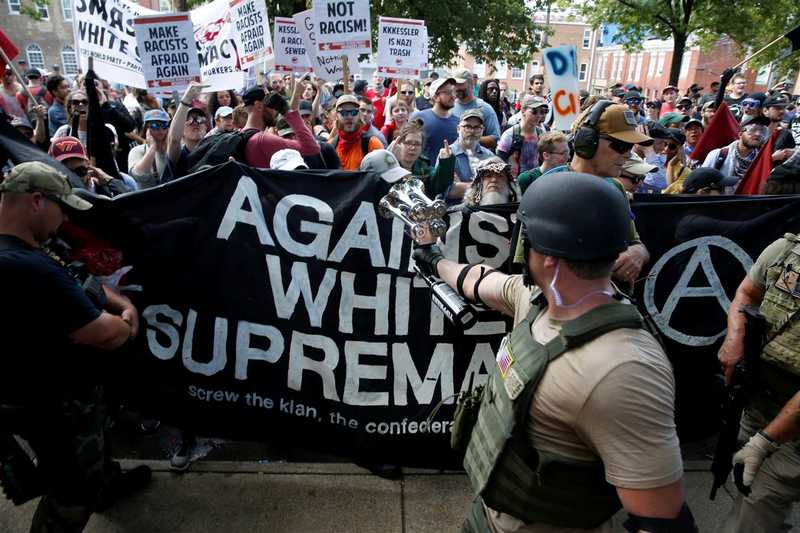 There is much discussion about the freedom of speech in the US after the far right demonstrations at Charlottsville, Virginia. The events led to violent clashes and the death of 32-year old paralegal Heather Hayer. Neo-Nazi website The Daily Stormer denigrated the victim, which resulted in the website being terminated. Google, GoDaddy and CloudFlare all chose to eject them, citing a violation of their terms of service.
However, the Electronic Frontier Foundation (EFF) is criticizing the move by Google, calling the move "dangerous". The move sets a precedent that alienates the right of free speech, and could spell disaster down the road. It is understandable for companies to want to distance themselves from the content within their services. In the case of Cloudflare, the ejection came after The Daily Stormer administrators suggested that the company supported their cause. Cloudflare chief executive Matthew Prince stated that his company "wholehartedly agrees with the concerns raised by the EFF". Pointing out that their statements reflects some of the concerns brought up in their blog.
EFF Content Removal Concerns
EFF is calling for a more transparent process of termination, rather than what they call "acting on headlines". Recommendations of an intermediary and the chance for sites to plead their case and have a review must be present. These intermediaries should also give content providers mechanisms to review the decisions. Before all of that, the intermediaries should have a clear content restriction policy available online for everyone. Any changes to the policies should be sent with adequate user notification ahead of time as well. According to the EFF, these methods will protect everyone against overboard or arbitrary takedowns.
Part of the work for all of us now is to push back against such dangerous decisions with our own voices and actions. Another part of our work must be to seek to shore up the weakest parts of the Internet's infrastructure so it cannot be easily toppled if matters take a turn for the (even) worse. These actions are not in opposition; they are to the same ends.

We can—and we must—do both.
You can read the full EFF statement by following this link.