EK And PowerColor Release The Liquid Devil Radeon 7900 XTX GPU
---
---
---
Jakob Aylesbury / 2 weeks ago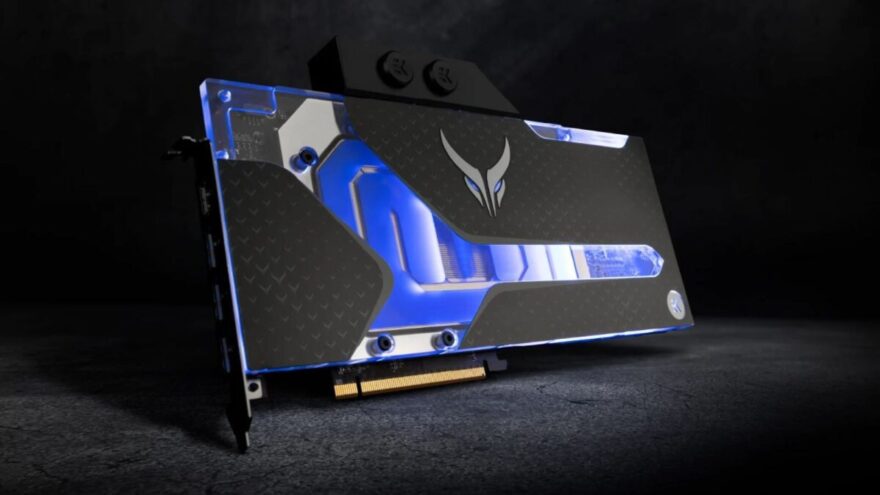 EKWB has partnered up with PowerColor to release the factory water-blocked AMD Radeon 7900XTX Liquid Devil. This card's water block allows it to easily reach peak performance while having a single-slot design for the flexibility to fit inside any case and on vertical GPU mounts.
PowerColor Liquid Devil AMD Radeon 7900XTX
This prestigious Liquid Devil series GPU uses only pre-binned graphics card chips with the highest quality silicon to achieve the best graphics core frequencies. These chips are installed on a brand new 14-layer PCB, equipped with a 17-phase VRM power delivery system consisting of DrMOS and high polymer capacitors. The VRAM on this graphics card has its own 4 phases in the VRM for clean power delivery. New IMON technology monitors and reports each phase's electric current and power consumption. By balancing the workload, the Liquid Devil ensures unparallel stability and thermal protection while pursuing its overclocking potential.
On the thermal front, to ensure these lightning-fast graphics processors hit their maximum clocks, a unique EK water block is pre-installed, prolonging the card's lifespan with superior thermals that only liquid cooling can provide. This also ensures no precious gaming time is spent on the water block mounting, and there are no questions regarding the warranty.
An easily accessible switch allows users to quickly choose between two onboard BIOSes and opt for either the OC mode, which provides high performance with balanced power usage or the Unleash mode, which is designed for breaking records.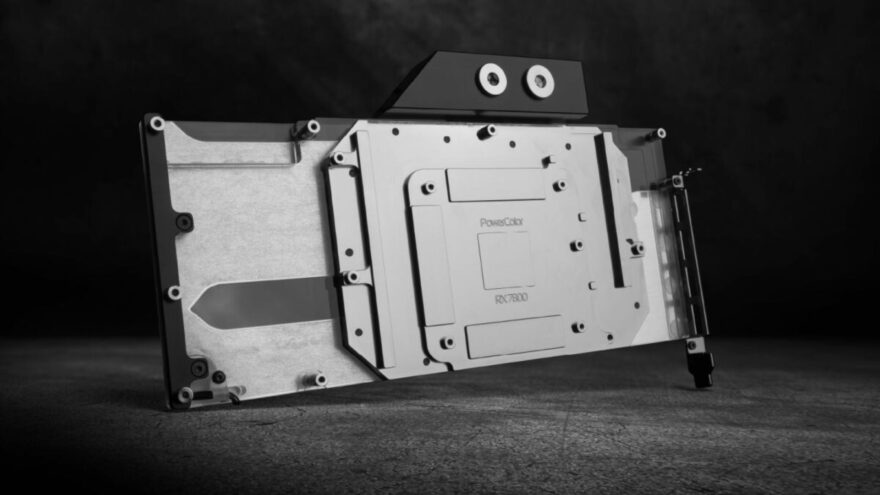 WaterBlock Design
The base of the block is made of nickel-plated electrolytic copper, while its top is made of glass-like Acrylic and durable black POM acetal. High-quality EPDM O-Rings ensure sealing. The distinctive and unique water block cover is partly accented with an acrylic design, enhanced by the subtle back glow that adds a mystic ambience to match any desired gaming mood. The lighting is fully addressable, allowing various effects through PowerColor's DevilZone FAN RGB control utility. The visual appearance of the graphics card undeniably backs up the Devil gaming pedigree.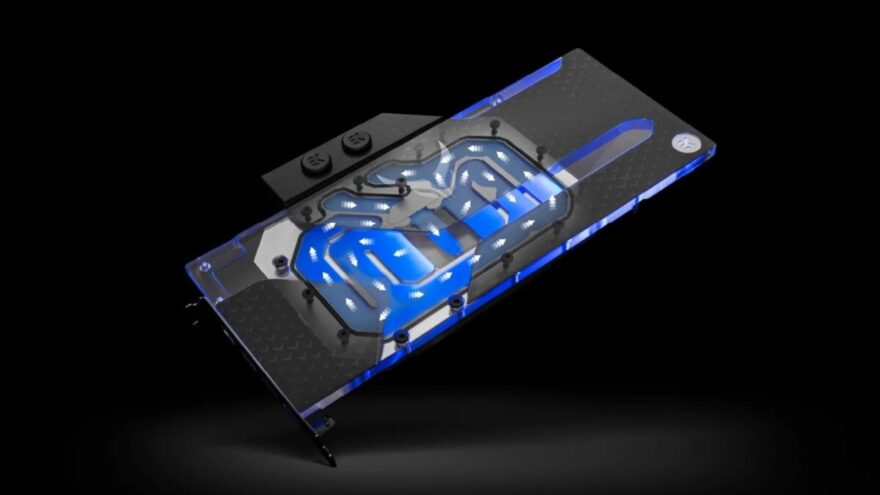 EK-Loop Leak Tester Flex
Also provided with this card is the EK-Loop Leak Tester Flex. It provides a fast and safe way to test for possible leaks in your liquid cooling loop. While traditional leak testing works, it requires hours before very small leaks can be detected, and then things can become messy. EK-Loop Leak Tester Flex does the job within minutes without risking any actual leakage.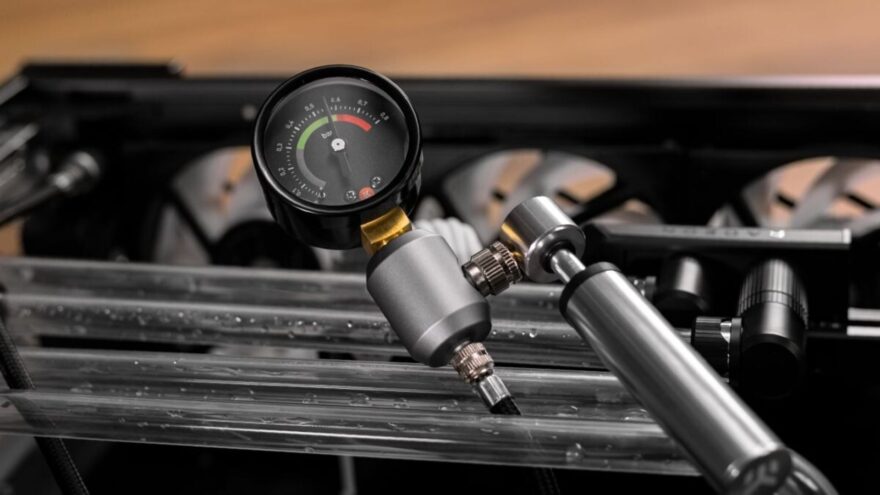 Availability and Pricing
The PowerColor Liquid Devil Radeon RX 7900 XTX with its factory-mounted water block is available for order through the EK Webshop and PowerColor's partner reseller network at an MSRP of €1699.