EK Announces ROG STRIX Z790-1 Mini-ITX Quantum Monoblock
---
---
---
Jakob Aylesbury / 4 months ago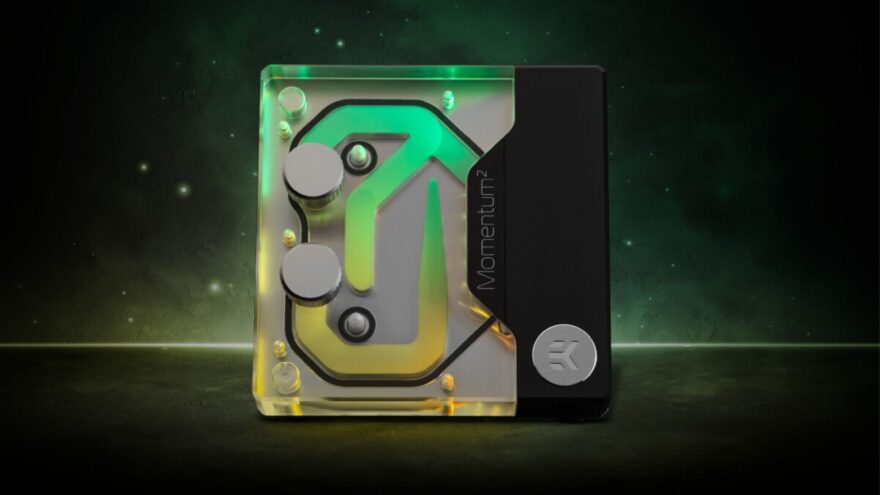 EK known for premium water-cooling gear for PC enthusiasts is launching their new ROG Strix z790-I Mini-ITX Quantum Monoblock. Engineered to cool not only the CPU but also the Mosfets and VRM in one compact form. Featuring addressable RGB compatible with the Asus Aura Sync offering complete customization for any single diode at any given time.
This is a complete, all-in-one (CPU + motherboard) liquid cooling solution for 12th and 13th gen Intel Core processors, compatible with LGA 1700-socket ROG Strix ZZ90-I Gaming ITX motherboard. This water block directly cools the Intel 1700 socket-type CPU and the heatsink of the power regulation (MOSFET) module. It doesn't replace the stock heatsink but instead complements it. It connects with the preinstalled heatsink through thermal pads between them and cools the heatsink instead of directly cooling the VRM.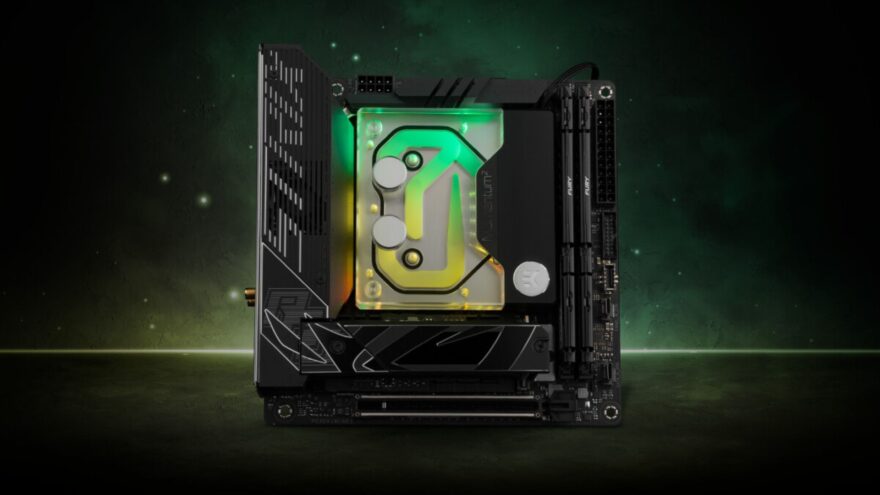 Superb Cooling Even in Small Form
This new monoblock uses EK's latest Velocity² cooling engine to ensure the best possible CPU cooling without affecting the flow to other components. The liquid flows directly over all of the critical areas dissipating the heat away from those areas quickly and effectively. Like other EK monoblocks, the EK-Quantum Momentum² ROG Strix Z790-I Gaming features a high-flow design allowing it to be easily used in other systems with less powerful pumps.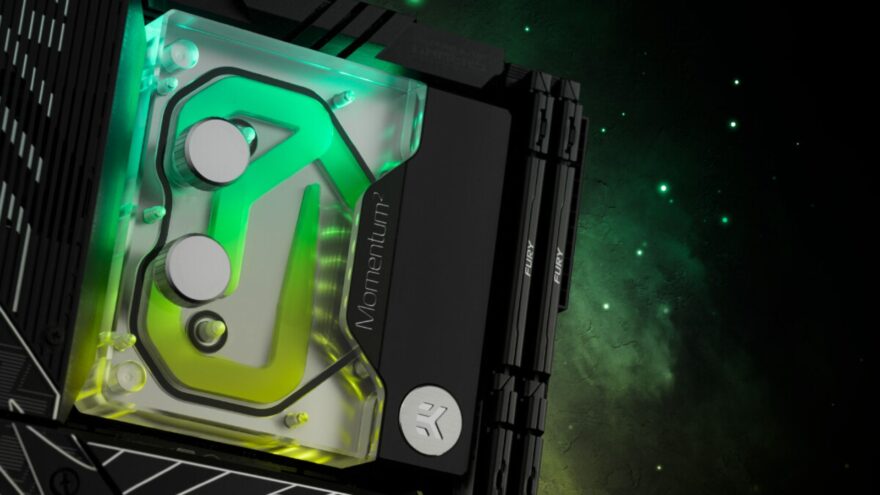 Mini-ITX boards have a limited amount of space to fit a heatsink for VRMs so require any help they can get which this monoblock definitely provides. In testing, EK found that the EK-Quantum Momentum² ROG Strix Z790-I Gaming lowered VRM temperatures by more than 20°C on an open test bench, in a case and most importantly in a small form factor case.
The base of the monoblock is made of nickel-plated electrolytic copper, while the top part is made of quality cast acrylic material. The nickel-plated brass screw-in standoffs are pre-installed and allow for easy installation.
Where Can I Learn More?
The EK-Quantum Momentum² ROG Strix Z790-I Gaming is available for pre-order now at the EK Webshop and authorised resellers for an MSRP of 209.90€ and is expected to start shipping in Late February.