EK WB Releases DBAY D5 MX Reservoirs and Pump Combos
---
---
---
Bohs Hansen / 7 years ago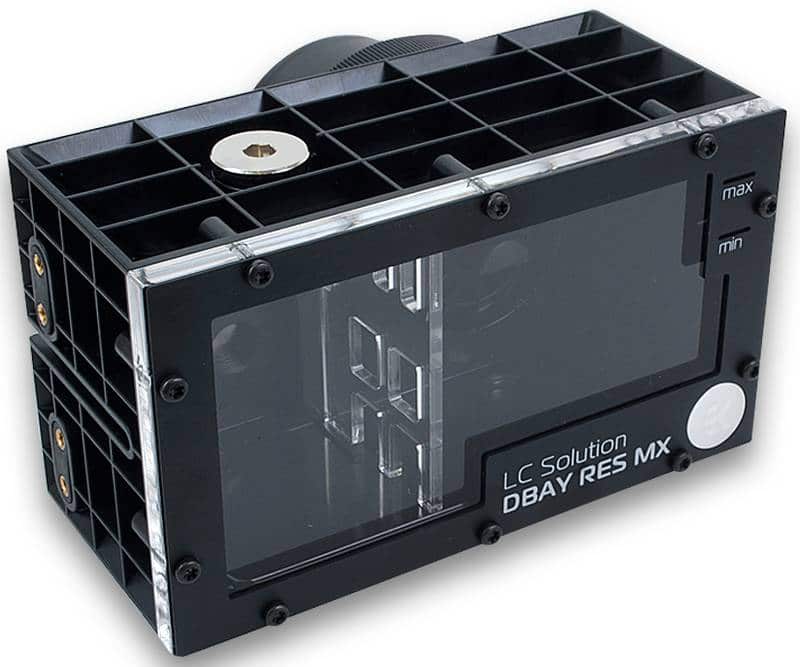 EK Water Blocks released a new drive bay liquid cooling reservoir that comes in four different versions. The new DBAY D5 MX comes as PWM version with included water pump or without and it is available as both Acetal and Plexi versions.
Space restraints can be an issue when building a liquid cooled setup and the use of the available and mostly otherwise obsolete 5.25-inch drive bays, one can make up for that. The new EK DBAY MX fits conveniently over two of these drive bay slots to cover both the function of a reservoir and a pump. It also makes the entire planning a lot easier, especially for beginners. The two reservoirs are identical besides the point that the EK-DBAY D5 PWM MX comes with a D5 PWM pump included and mounted and the EK-DBAY D5 MX doesn't.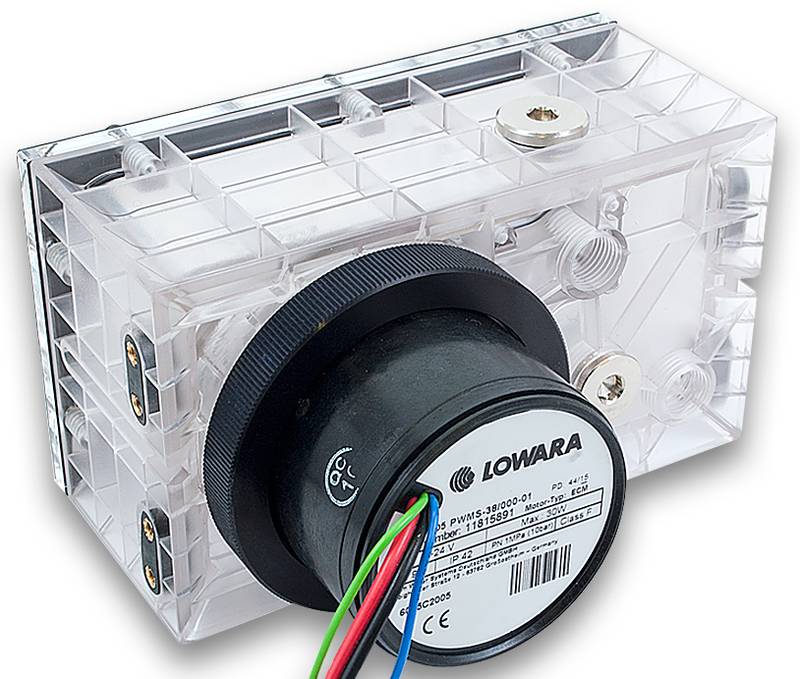 It is made from injection molded black ABS polymer (Acetal version) or injection molded transparent MABS polymer (Plexi version) and in a sturdy monoblock design that guarantees maximum reliability and rigidity. The reservoir features a G3/8″ threaded port on the top that acts as a fill port and a G1//4″ threaded on the bottom when the unit needs to be drained. Besides that it features two normal G1/4″ threaded ports for normal in and outbound flows.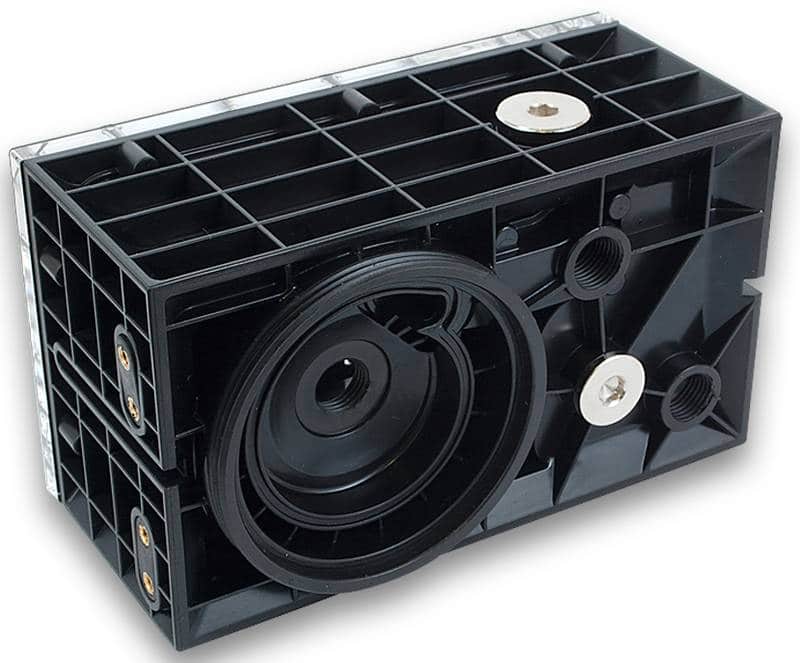 Integrated anti-cyclone is pre-installed and made from acrylic glass effectively prevents excessive vortex formation of the liquid. EK-DBAY D5 MX series is designed with anti-vibration rubber mounting system. This floating design effectively silences this pump and reservoir setup by de-coupling it from the rest of the computer chassis.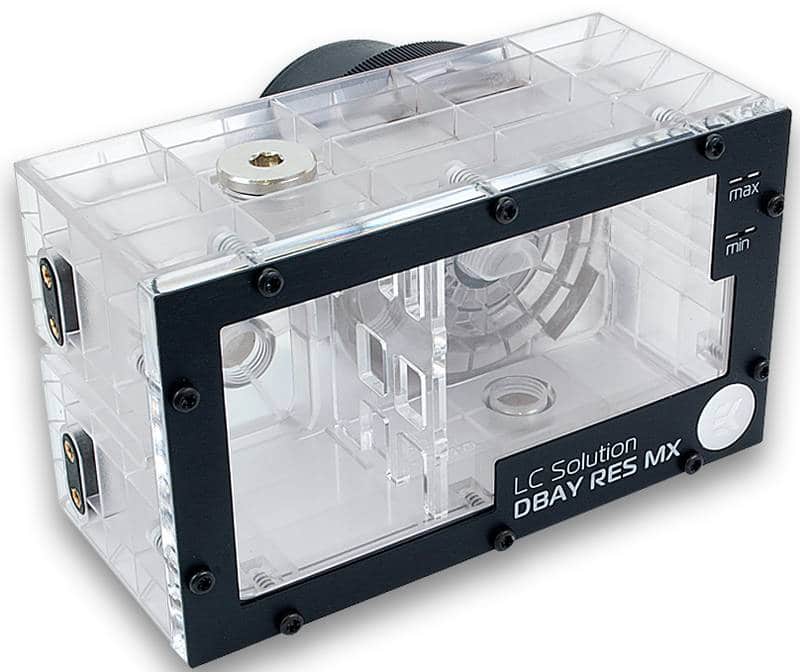 The new EK-DBAY D5 is available now and it can be yours for €64.95 without the pump or €129.95 for the combo package.