EKWB Fluid Gaming Components Now Available
---
---
---
Ron Perillo / 3 years ago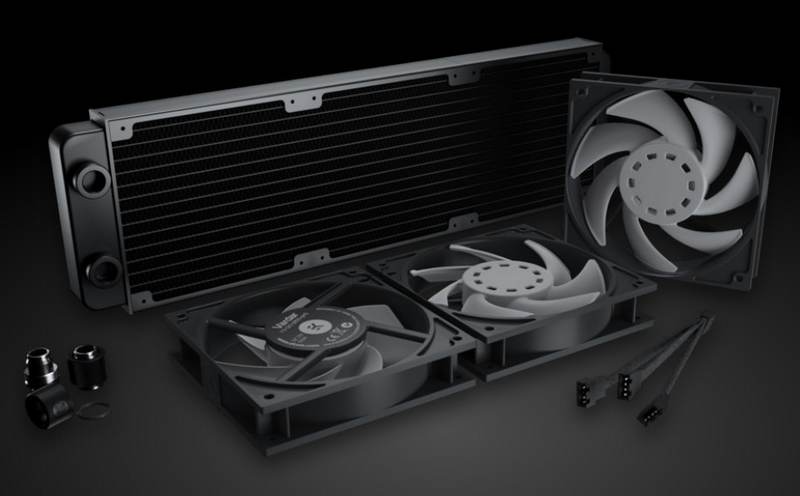 EKWB made some promises two months ago regarding their expansion of the new all-aluminum Fluid Gaming series. With a little bit of delay, the good news is that the EKWB Fluid Gaming line is now whole with new expansion kits, coolants, fittings and more available directly from EKWB. Having a full solution ecosystem is ideal when it comes to aluminum liquid cooling components since mixing metals is a bad idea. It can create corrosion and leaks when a non-formulated coolant is used for example. This is similar to what Thermaltake did with their Pacific water-cooling line, since aluminum parts are much more affordable and within reach of most users.
EKWB EK-FG Expansion Packs
The expansion packs contain all the user needs to expand the cooling capacity of their existing A120, A240 or A240G kit. It is also available with three EK-Alustream radiator sizes so they can upsize or downsize. Plus, the Vardar 120 fan is part of the expansion pack with the EK-ACF ALU fittings so it is ready for integration. The expansion pack costs $59.99 to $89.99 USD.
Cryo Fuel Coolants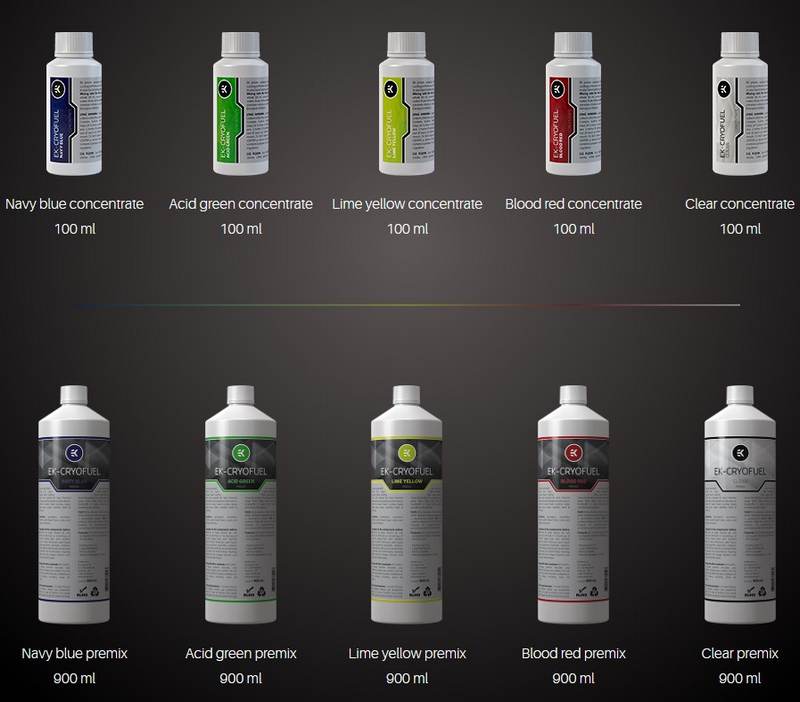 The Cryo fuel coolants are available in a variety of colors and size options. These colors include Navy Blue, Acid Green, Lime Yellow, Blood red and Clear. The smaller bottle at 100ml is the concentrate, while the 900ml bottle is the premix ready-to-use version.
Fittings and Angled Adapters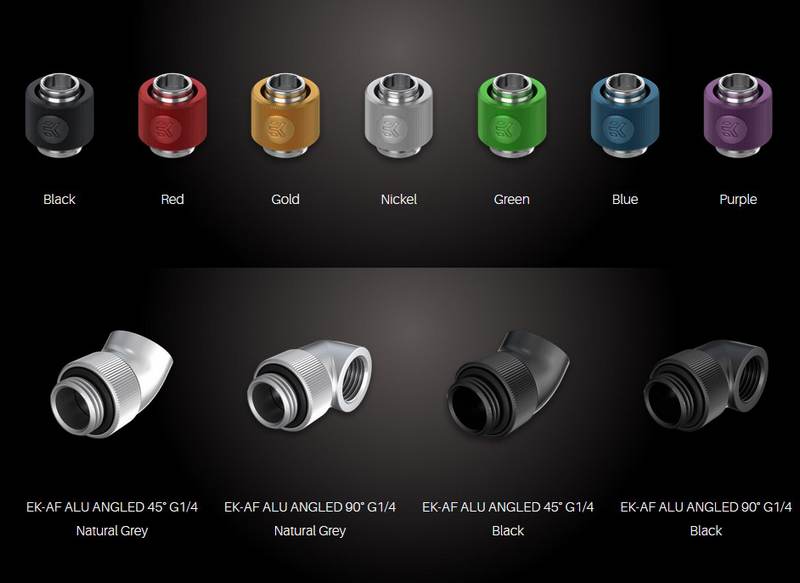 Like the Cryo fuel, the fittings are also available in various colors. These include black, red, gold, nickel, green, blue and purple. For angled connectors, black and gray adapters are also available in both 90 degree and 45 degree variants. Each fitting costs $3.99, while the connectors cost $5.99.
Fluid Gaming Waterblocks, Pumps and More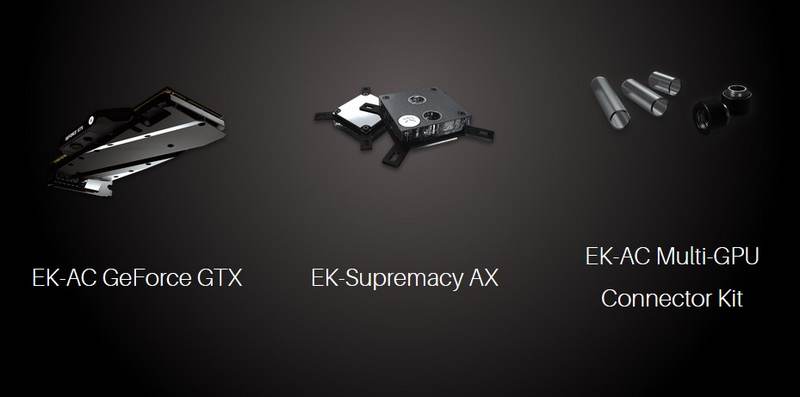 A water cooling loop would not be complete without corresponding blocks of course so EKWB has those as well. The EK-AC GeForce GTX for example is a full-coverage waterblock for NVIDIA graphics cards while they also have the EK-Supremacy AX for CPUs. Special EK-ACR Revo D5 MX and EKXRES 100 SPC-60 MX PWM pump reservoirs are also available to complete the setup.
To check out more details about each component and see what else is available for the Fluid Gaming line, visit the landing page at ekwb.com.