Elder Scrolls Online Won't End Until the Players Leave
---
---
---
Peter Donnell / 2 years ago
The Elder Scrolls Online, or ESO, is by far my favourite game these days. I visit the lands of Tamriel every day, even if it's just to turn in some daily quests and do a bit of trading for an hour or spend all night running trials with my guildmates (and also my kids!). Of course, 2020-2021 has been the games most successful year, and that does have something to do with a global pandemic and everyone being stuck at home too, of course.
However, this game has been with us for around 7 years now, and it's still going strong. Even more impressive when you know they started this game 14 years ago. It was actually in development around the same time as Oblivion and way before Skyrim was released at all, let alone re-re-re-re-released.
Elder Scrolls Online
While the Washington Post was speaking with Matt Firor, president of Zenimax Online Studios, it seems the future for ESO is looking pretty fantastic. But, of course, with their Oblivion content already kicking off this year and the huge blackwood expansion launching next month, we're certainly not short of amazing content in the game. Furthermore, when I've been on calls with their development team, they seem eager to tell us of the content plans for the years to come, but alas, we'll have to wait for those!
They asked Matt, "When is ESO done? Will it ever be done? Do games ever end anymore? I don't even know if that actually is a question." to which he responded. "People are going to keep playing it and we'll keep making content for them as long as they're around." and that's fantastic news. But, again, having spent some time playing the game with their team, and joining press calls, etc., they're extremely passionate about the game overall.
You can read their full interview here.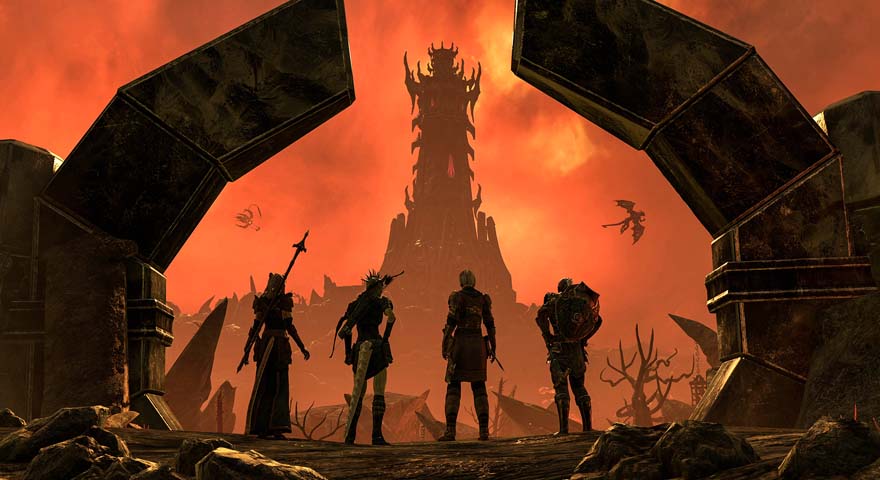 Of course, many RPGs come and go, but the Elder Scrolls Online offers something more dynamic than most. For starters, it plays nicely on PC using a controller. It isn't overly complicated to get into but still has the depth and complicated MMO stuff lurking under the surface for those who want to seek it out. You can play it on your own, almost in its entirety like you would Oblivion or Skyrim. However, you can play it as a proper MMO with guilds, guild raids, PVP, and more, which is likely what gives this game such a dynamic mixture of gamers and content.
I've no plans of hanging up my ESO account any time soon, and with a new Gates of Oblivion trailer launched this week, the next-gen console update on its way, the new companion system, and much more, it looks like I (and many others) will have some stunning content to enjoy throughout the rest of the year and beyond.
When you look back at ESO 7 years ago, not forgetting the BETA and the pretty poor initial launch, followed by the very successful re-launch. It's crazy to see the progress the game has made. On that point, I can't imagine what the game will look like in another 7 years, but I'm eager to find out!