Elon Musk Fears Google's Potentially "Evil" Robot Army
---
---
---
Ashley Allen / 7 years ago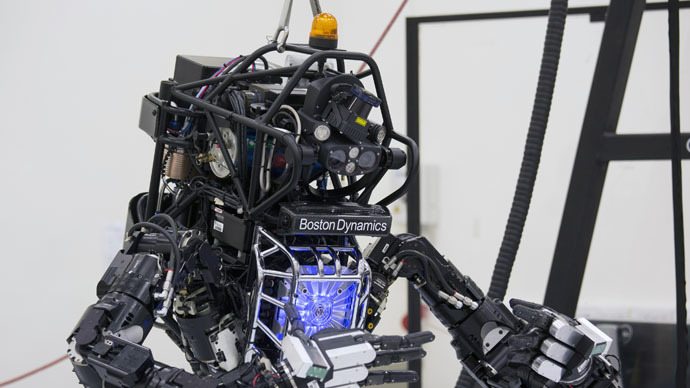 Elon Musk, founder of electric car firm Tesla and astronautics outfit SpaceX, is again expressing his concerns about the technological singularity, the point at which artificial intelligence usurps humanity. Musk's fresh concern regards Google or, more specifically, Boston Dynamics, the advanced robots company famous for producing mechanoids such as the four-legged 'Spot'. He fears that Google's robotics programs could "produce something evil by accident", according to his new authorised biography, Elon Musk.
Google has already spoken optimistically about producing artificial intelligence, with CEO Larry Page – a friend of Musk's – saying, "You should presume that someday, we will be able to make machines that can reason, think and do things better than we can," during an interview with Khosla Ventures in July 2014.
This is not the first time that Musk has voiced his fears about AI, saying in a series of leaked memos a few months ago:
"The risk of something seriously dangerous happening is in the five-year timeframe. Ten years at most."

"Please note that I am normally super pro-technology and have never raised this issue until recent months. This is not a case of crying wolf about something I don't understand."
A number of notable public figures are worried about the impending evolution of artificial intelligence, with Professor Stephen Hawking and Apple co-founder Steve Wozniak adding their anxieties to the chorus.
Thank you RT for providing us with this information.