Elon Musk Smokes Weed In Live Interview!
---
---
---
Mike Sanders / 5 years ago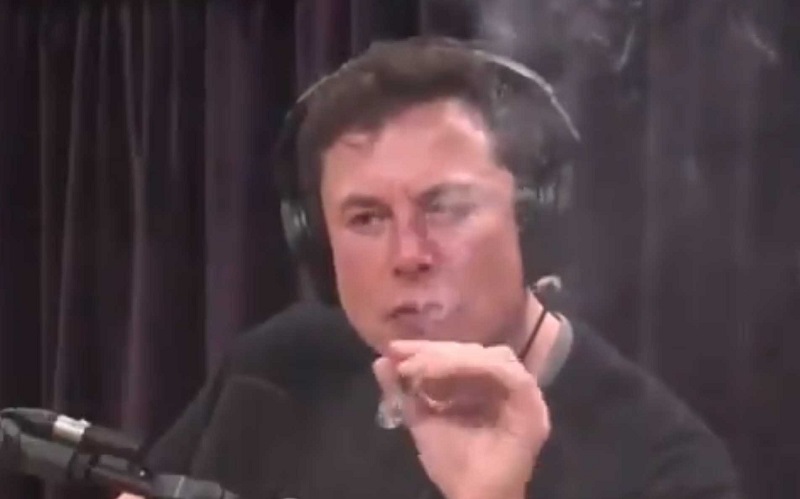 Elon Musk Smokes Weed In Live Interview!
When it comes to Twitter posts, Elon Musk openly admits he's made more than a few mistakes. It is, however, part of the reason why the head of Tesla is loved by so many. He seems to be that iconic crackpot innovator that we just can't help but love. Following an interview on the Joe Rogan show though, he has done something that will raise more than a few eyebrows.
In the interview, Joe Rogan lights-up a joint and while not necessarily offering it to Elon Musk, he takes a draw on it none-the-less.
"I Mean, It's Legal! Right?"
They covered a wide range of subjects while in the interview, including Tesla, Twitter, SpaceX and love. All while sipping on some Whiskey, towards the end though, Joe Rogan decided to 'light one up'. He jested "'You probably can't do this because of stockholders, right?". After considering it for about 3-4 seconds, Elon Musk says "I mean it's legal, right?" and takes it for a little puff himself.
Incidentally, being recorded in California, it was entirely legal. I think Joe might, however, be right about the stockholders.
Elon Musk smoking a blunt for the first time on Joe Rogan's podcast is Internet gold https://t.co/nx8zQ7HlyB

— Gifdsports (@gifdsports) September 7, 2018
Wait For The Backlash!
While it is, again, another chapter in the 'wacky adventures' of Elon Musk, I suspect that this is going to be another faux pas in the coming days. It seems clear that a lot of people are unhappy with his running of Tesla and while they might not necessarily have the power to remove him, his critics have been getting more and more vocal.
Personally, I love him. Then again, I'm not a shareholder…
What do you think? – Let us know in the comments!