Elon Musk's Hyperloop Coming to Las Vegas Next Year
---
---
---
Ashley Allen / 6 years ago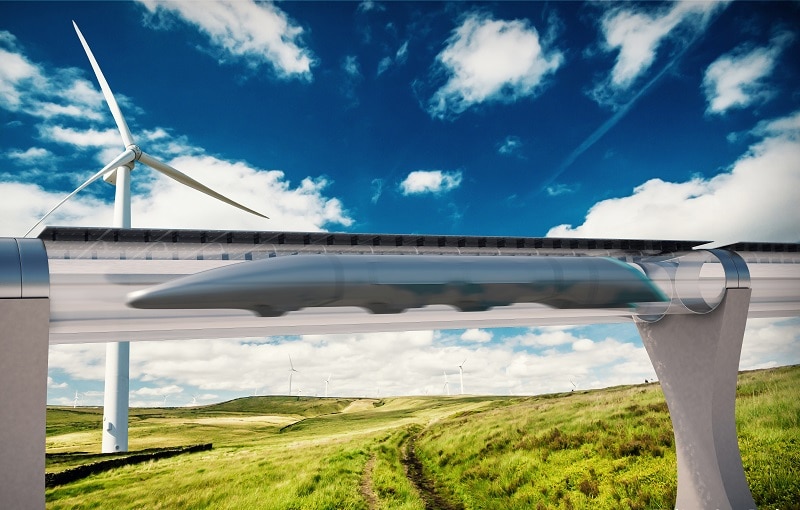 The first full prototype of Elon Musk's revolutionary Hyperloop transportation system will begin construction in Las Vegas, Nevada, next year. The test track will be built across a stretch of 50-acres in the Mountain View Industrial Park in the City of North Las Vegas during the first quarter of 2016.
"This decision represents another major milestone in our journey to bring Hyperloop to commercial reality," Rob Lloyd, CEO of Hyperloop Technologies, said in a press release. "Hyperloop Technologies will invest first in regions where we receive government advocacy to move fast. We are grateful for the support we have received from Governor Sandoval, the Nevada Office of Economic Development and Mayor Lee and his team from the City of North Las Vegas."
The Hyperloop system propels traincars via magnetics through low-pressure, overground tubes. The first Hyperloop track was initially expected to start construction in California last month, the first part of a proposed Los Angeles to San Francisco track, but that appears to have been delayed for the time being. Instead, Nevada will play host to a potentially momentous undertaking, which could change the face of public transport forever.
"Hyperloop Tech is a cutting-edge company focused on changing the way the world views transportation, and we could not be more excited about the role the State of Nevada is going to play in this first phase of testing," Steve Hill, Director of the Governor's Office of Economic Development, added. "It certainly is thrilling to see how Nevada is becoming a place to research, develop, test, and implement advanced technologies driven by innovation."
Image courtesy of National Geographic.