ENDORFY Navis F280 AIO Liquid CPU Cooler Review
---
---
---
Mike Sanders / 3 weeks ago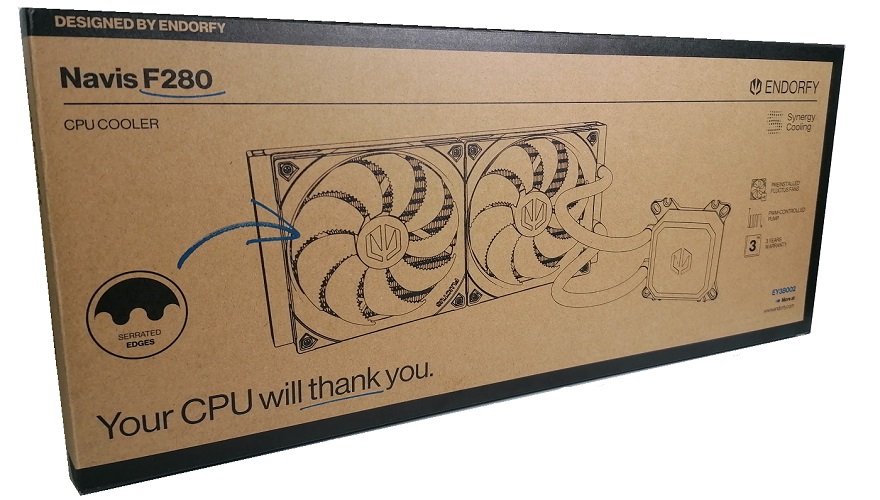 Exterior Packaging
I think it's not overly unfair to say the packaging for the Navis F280 isn't exactly impressive. With its eggbox-style cardboard, and with practically no colour of note, it looks cheap, and that's because it is. – With that being said though, we can't overly fault ENDORFY for this. A lot of brands have recently decided to try and save money where they can, and most importantly, from areas which, ultimately, aren't that important in the grand scheme of things.
I mean, where would you rather them look to save money? In the packaging or in the product? – It just makes sense to scale back where you can if you want to keep a product competitively priced!
In truth though, yeah, this is taking a spartan presentation possibly a little too far, but you are at least given all of the key product details and specifications so, should you happen to see this on a shelf, while it probably isn't going to leap out at you, you do at least know what you're getting inside!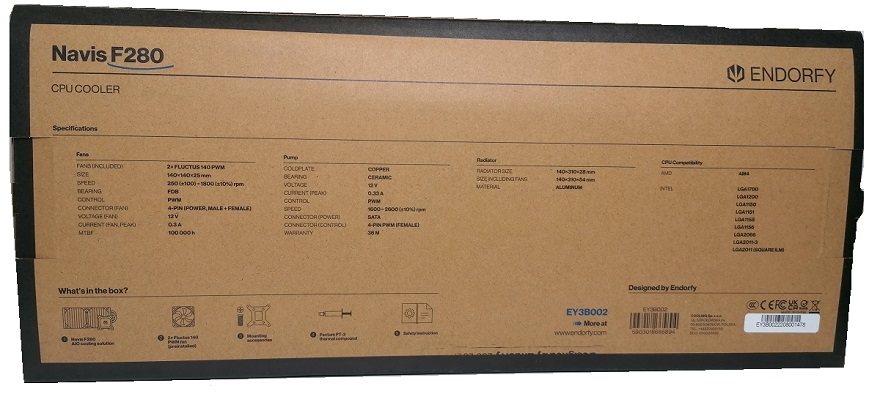 Accessories!
In terms of accessories, the ENDORFY Navis F280 has you well covered with pretty much everything you need right out of the box to help you get this installed onto your system. Well, with the exception of a screwdriver (albeit, if you don't have one of them, then maybe you need to rethink your PC-building ideas).
This even includes some nice additions such as a really generous portion of thermal paste (I'd say more than enough for 3 installations) as well as an extension PWM cable for the radiator fans (and this always scores points with me!).