Energenie MiHome Gateway & Sensors Smart Home Review
---
---
---
Peter Donnell / 7 years ago
Introduction
---
Taking command of your home has never been easier thanks to the huge range of IoT (Internet of Things) devices that are on the market, but it can be a little confusing finding the ones that are best suited for your setup, especially given different products often come with (or without) support for other devices and software suites. We reached out to Energenie to test their MiHome range, as it comes with support for IFTTT (if this then that) which is awesome for setting up home automation tasks. Think of it like this; if my door sensor (this) is triggered then turn on that light. This means MiHome hardware is compatible with just about anything you can think of in the smart home market.
"Use timers and programmes to get Mi|Home to work to your schedule. Energy monitoring means you can understand the true cost of a 30 degree wash. Use geofencing for control via your location and make your heating come on a mile from home. Or even use IFTTT to control your heating based on the weather."
Smart home devices from the MiHome range all need to connect to a central hub called MiHome Gateway. You can buy this on its own, or with a bundle of hardware such as three plug switches and a hub, but we'll get to that shortly. We've got a Gateway, an Open Sensor, Motion Sensor to play around with today, and while not the most complex of configurations, there's still a lot that can be done, and if you keep an eye out, we'll be looking into some of the more advanced MiHome devices in just a few days time too. For now, let's check out the absolute basics and see what we can do with Energenie triggers for IFTTT.
Packaging
The MiHome Gateway comes in a neat little box, showing off support for iOS and Android on the front of the box, as well as IFTTT support.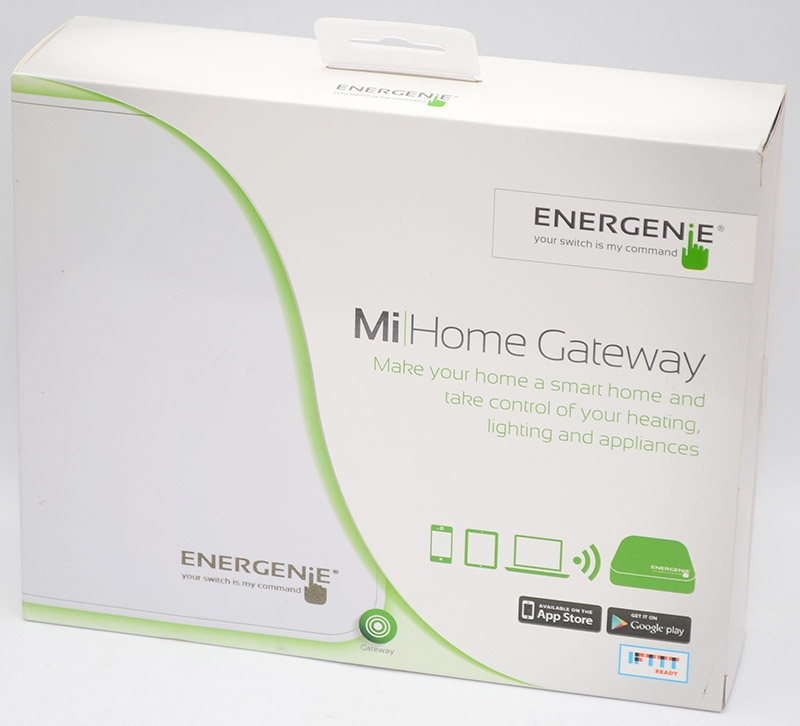 The Open Sensor shows that it can be mounted on doors and windows, or anywhere else if you're feeling creative. Again, support for iOS, Android and IFTTT.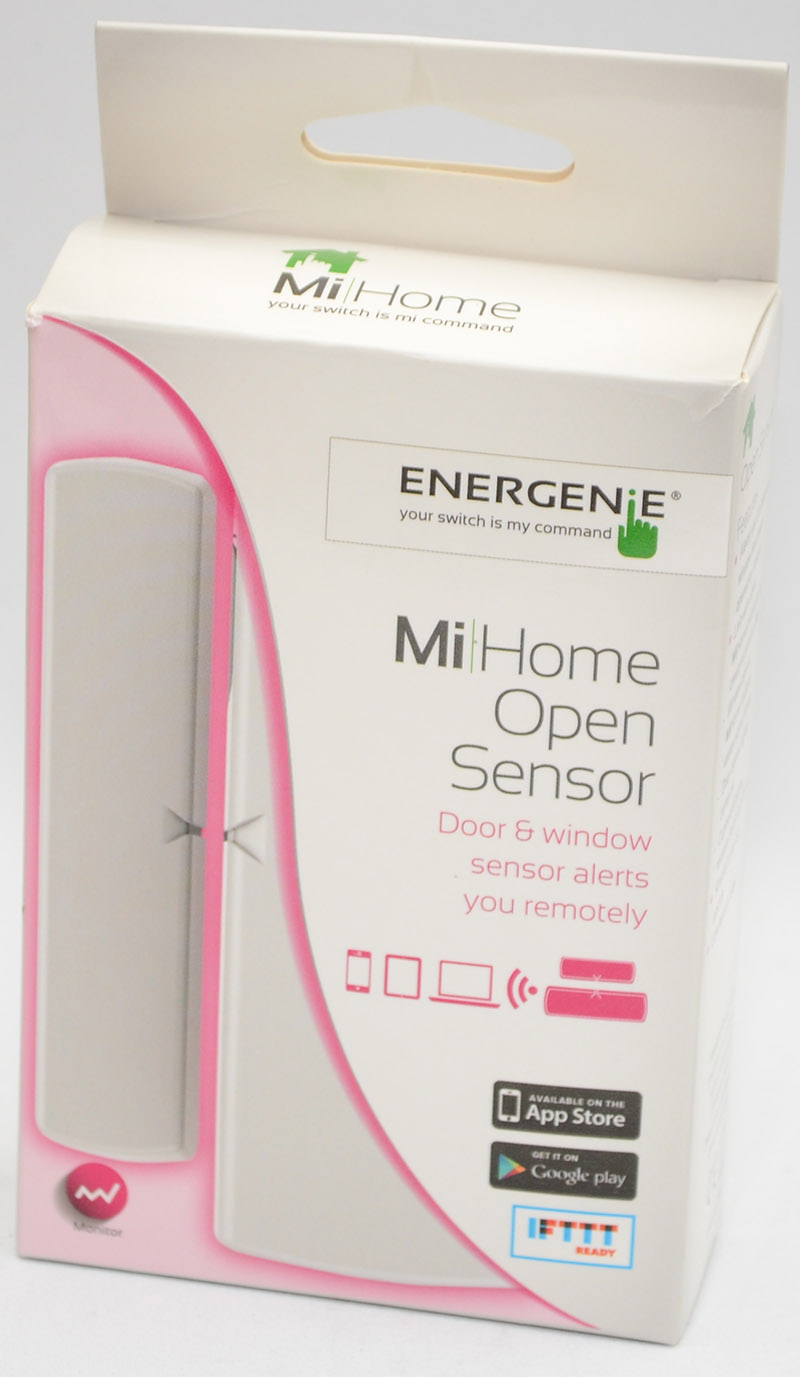 Around the back, you can see that it pairs up with the full range of MiHome devices.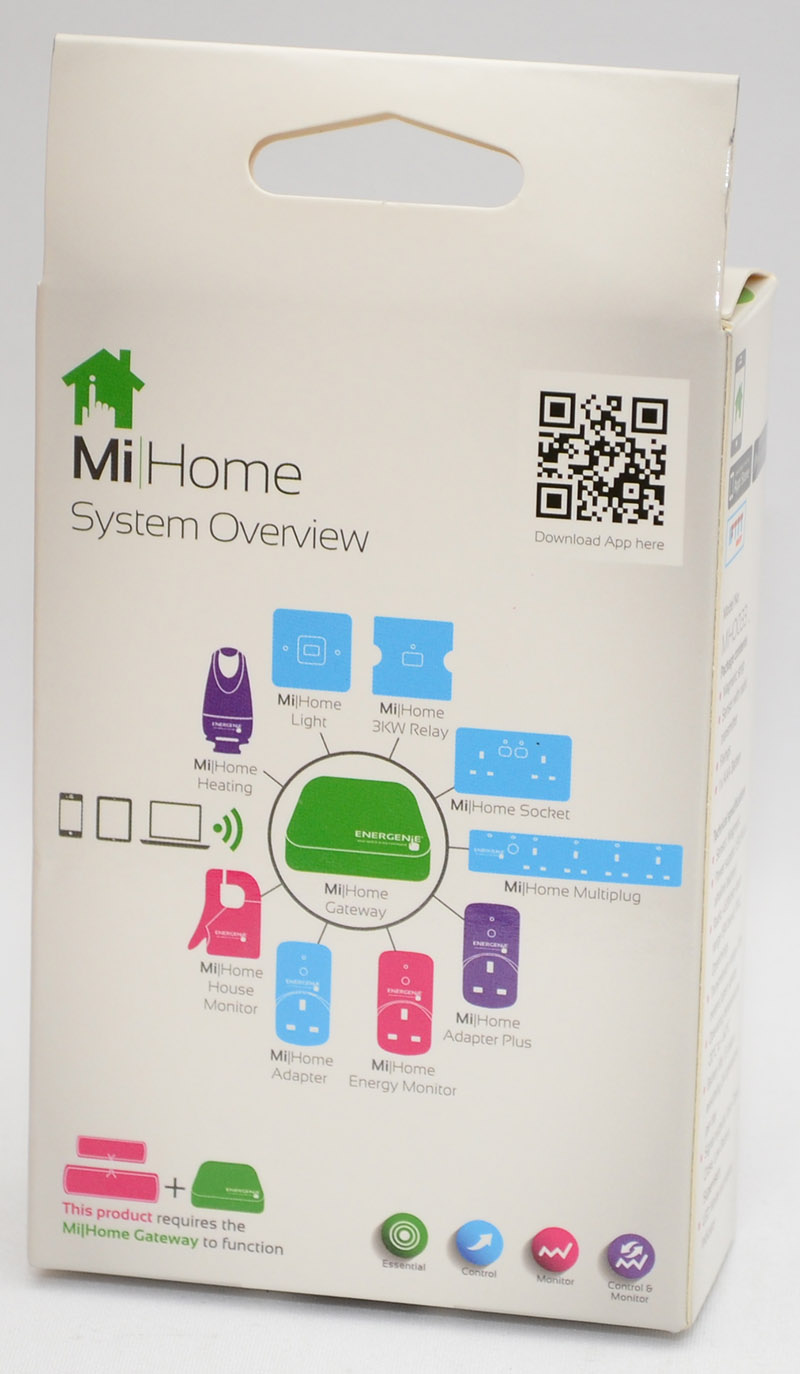 The Motion Sensor is much the same too.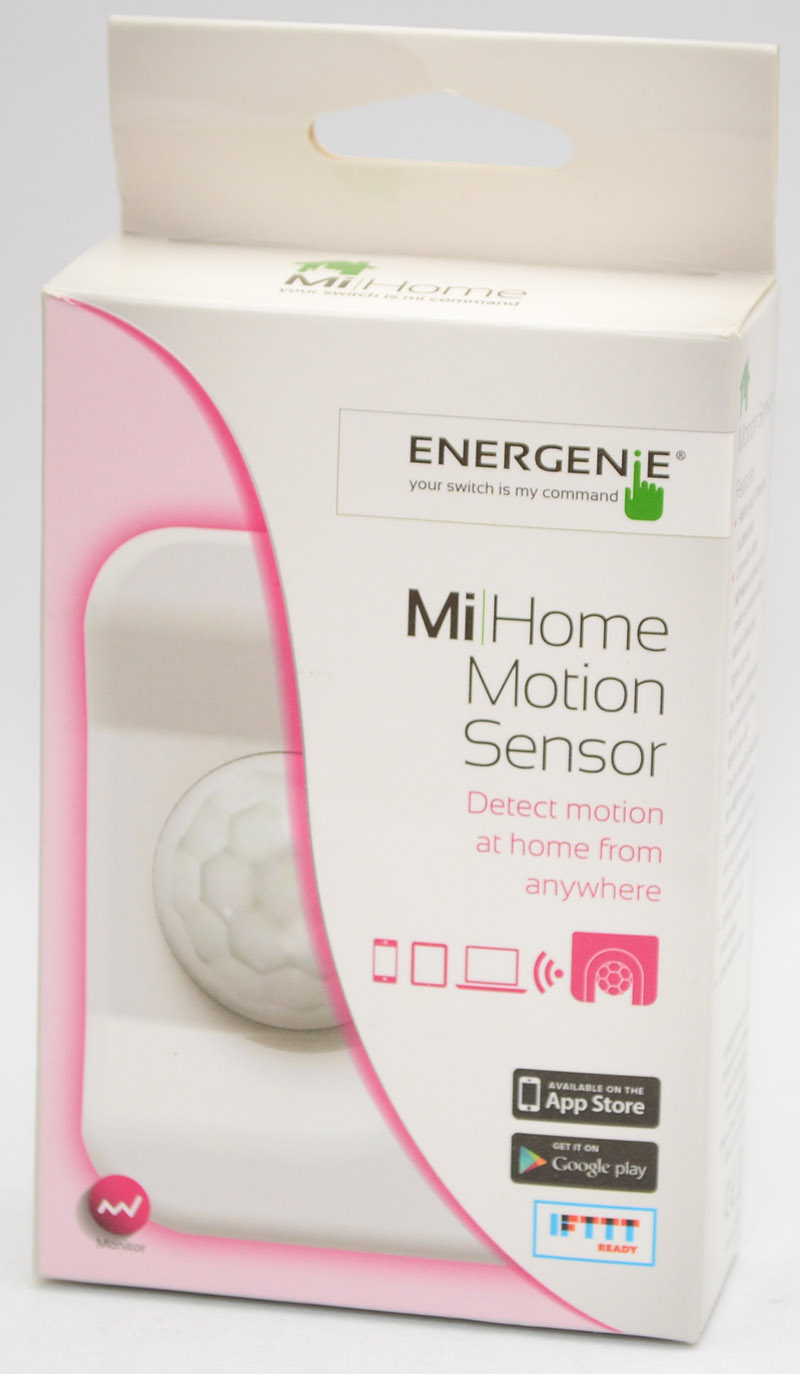 Again, it also hooks up with the full range of MiHome devices. Now, let's get these out of the box and see what they have to offer.