Enermax Celebrates 25th Birthday and Gives Away 100 Gifts to Customers
---
---
---
Bohs Hansen / 8 years ago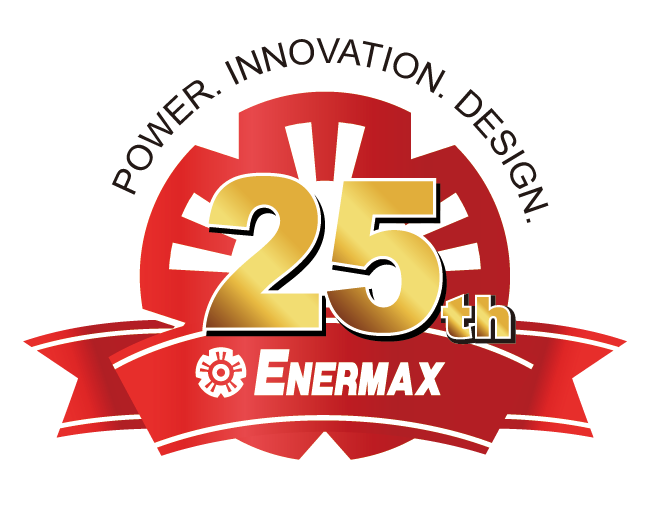 ENERMAX is celebrating their 25th birthday, but instead of getting presents they are handing them out themselves in order to give something back to their customers. The anniversary celebration is a Europe-wide event for end users where everybody who buys an ENERMAX power supply between the 1st and 31st of May 2015 has the chance to win 1 of 100 prizes. End users from all of Europe can participate in the big Born 4 Power contest.

Enermax has just recently released their MAXPRO power supply series, so this could indeed be a good time to invest in one of them and get a shot at the 100 prizes with a total value of €4,000. Prizes don't come just from ENERMAX themselves, you can win MSI graphics cards, AMD APUs, and ASROCK motherboards next to a some of ENERMAX's own cooling and chassis products.

To enter the contest, customers have to register their purchase via an online form and provide a copy of the invoice as proof. You can only enter the raffle once per PSU bought, but can enter with up to five products to get five tickets in the raffle.
While this isn't for everyone as it requires a purchase, it is a really nice bonus for ENERMAX customers and a way for a company to say thanks for the support over the last 25 years. And congratulations Enermax on the first quarter of a century in the business.